Editor choice
The Best Hair Clippers in 2023 – Ultimate Guide and Expert Reviews
A Buying Guide Based on Your Skill and Needs
Purchasing hair clippers can often be somewhat costly – after all, you have to consider the fact many individuals think of these as professional tools, and professional tools come at a price. While some clippers may be relatively affordable, they may not meet your needs. Furthermore, some clippers are relatively advance, making it difficult for someone who is not comfortable using hair clippers to use them effectively.
Therefore, it is important to consider what you need from a set of hair clippers, as well as how comfortable you are using them. Luckily for you, this guide will provide you with all of the information you need in order to purchase hair clippers that fit your needs, are appropriate for your skill level, and will meet your budget.
A Brief Overview of Top Clippers
professional grade product, recommended by hair stylists
8 foot long cord allows for versatility
close cutting, perfect for working on fades and other forms of close trims
contoured grip makes it easy to hold
quiet but powerful motor keeps the tool from being disruptive
kit provides all the tools for close cutting, shaving, fading, and maintenance and cleaning
professional-grade product that is also perfect for at-home use
blades maintain edge for extended period of time
fine blades are made to eliminate razor burn on sensitive skin
variety of uses including regular shaving, hair clipping, fading, and lining
cordless option allows for more versatility and added mobility while maintaining a long-lasting battery life
low-vibration quiet design makes this tool great for trimming children's hair
self-sharpening blades provide easier device maintenance and longer use
variety of guards and combs provides multiple stylistic choices
two speed settings allow you to make precise cuts based off of stylistic preferences
simple design provides easy use and longevity of product
multiple combs provide ability to produce multiple styles
USB micro-charger provides ease of charging through outlets, power banks, or computer USB hubs, making this a great travel device
turbo boost feature allows device to cut through course or curly hair with ease
extended battery life allows up to 45 minutes of use
perfect for at-home use and travel use, as unit comes with carrying case
adjustable switch allows you to pick your preferred hair length setting
multiple attachments allows you to cut your own hair with ease
LED display shows remaining battery power so you will know when to recharge the device
lubrication reminders help ensure longevity of the product and help keep blades sharp
How Do I Know My Skill Level
Before you begin your search for the best set of clippers for you, it is fairly important that you know and understands what your skill level is, approximately, so that you are able to make an educated choice on which clippers will be best for you. Below is a breakdown of approximate skill levels, so you have an idea of where you stand.
Novice:
You're a beginner at cutting hair – you've likely never used hair clippers before, and if you have, it was in a relatively limited capacity. You aren't entirely comfortable cutting your own hair, and you don't know much about what tools are required or what you are looking for.
Intermediate:
You have some experiencing cutting hair – you may have used beard trimmers, done minor haircuts, and have a functioning knowledge of tools and techniques needed to perform basic haircuts. You are comfortable using hair clippers, but you may not know advanced techniques and haven't had any professional instruction.
Master:
You are able to cut hair and are often able to achieve your desired outcome with ease. You may have used a variety of tools in the past, but this certainly isn't the first time you've cut hair. You understand the techniques necessary to make certain cuts work, as well as how to use hair clippers to achieve those looks. Furthermore, you have an understanding of how clippers work and know what you are looking for in a tool.
Professional:
If you are a professional hairdresser, this often means you have gone to beauty school and have advanced knowledge of haircuts, hair types, techniques, and tools. You're familiar with how to do almost any hair cut on almost any type of hair, and are more than confident with using hair clippers to perform a basic haircut. You understand what makes hair clippers valuable and are ready to make a purchase with minimal information.
What Factors Should I Consider Before Buying Hair Clippers?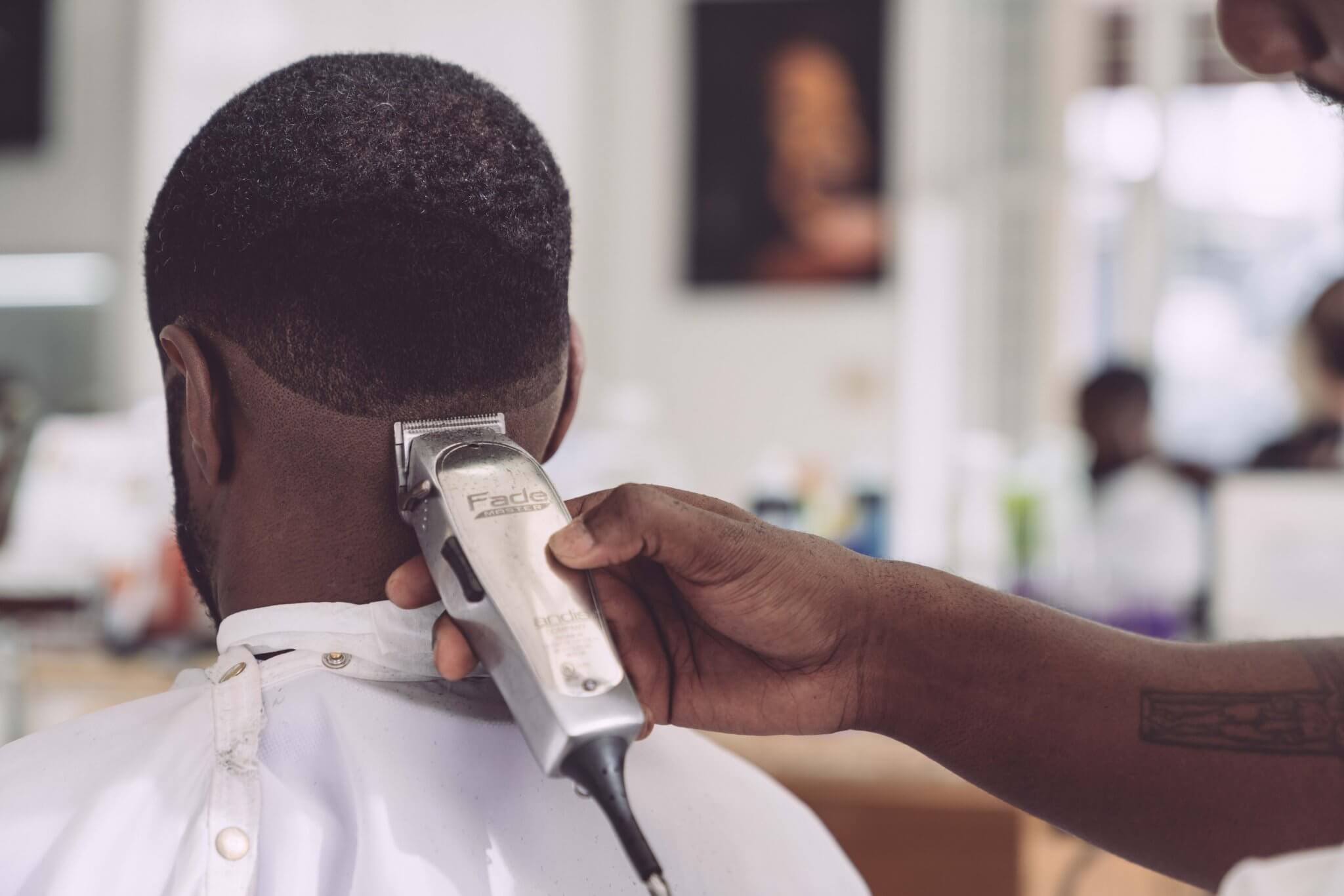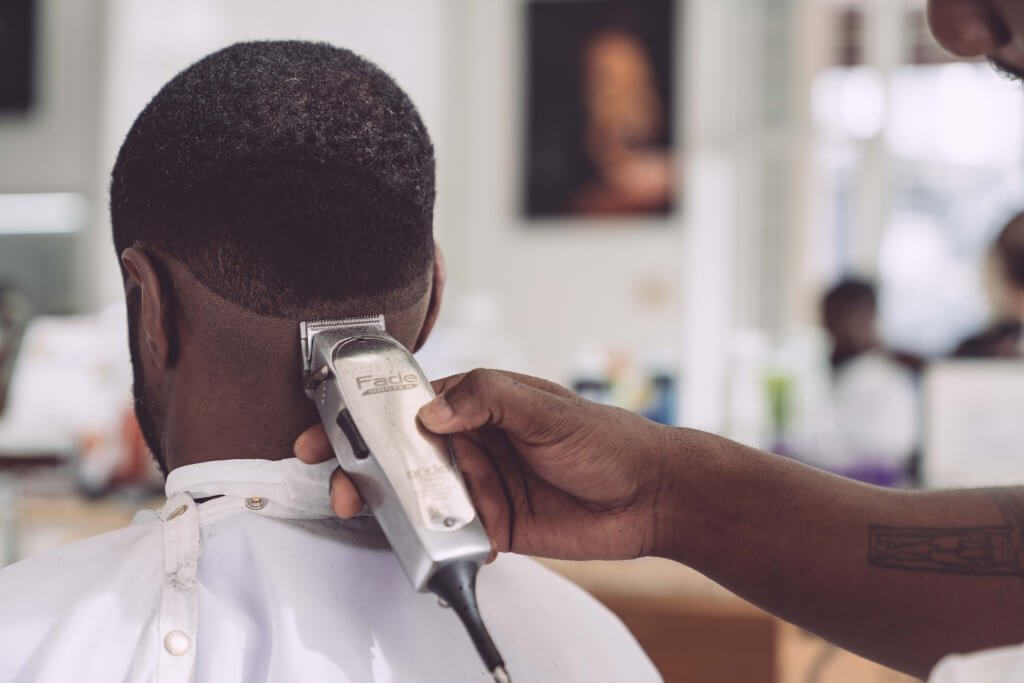 When you first set out to buy a set of hair clippers, you may feel overwhelmed – after all, there are a variety of choices, as well as a variety of factors you may want to consider if you are interested in getting the most value for your money. Furthermore, if you are unfamiliar with hair clippers and how they work, you may not be sure what factors make hair clippers stand out and what factors may be a reason to abstain from purchasing.
Personal Needs
Before you go into the technical details of purchasing a new pair of hair clippers, however, you should definitely consider the personal aspects of making a purchase. It is important that you purchase something that you will be comfortable with, and that will suit your personal needs, as well. Some important factors that you may want to consider before reviewing technical details include, but are not limited to:
Price Range: The price of the clippers is often going to be the most important factor. While some clipper sets may be able to be purchased for as little as $10, they may not be the best pair of clippers on the market, may not provide a high-quality shave, and may not last for nearly as long. Furthermore, if you are only going to be using the clippers occasionally, it may not make the most sense for your to purchase a professional hair clipping kit, as it may come with a variety of features and attachments you may not need or know how to use.
Portability: Many individuals purchase clippers when they know they will be on the go fairly often. If this is true in your case, you may want to consider a wireless option, as opposed to a wired option, that provides the ability to simply and easily pack and carry the device with you on your travels. Furthermore, cordless models are often smaller and more lightweight, making them ideal for traveling without putting your bag over its weight limit on the plane.
Features and Usage: Many different clipper sets will come with a variety of features, such as speeds, hair cutting modes, self-sharpening aspects, and many different guards. For some, this may be great – if you intend to utilize the tool for a variety of cutting needs, you may find this to be exceptionally beneficial. However, for others, these may be unnecessary. After all, if you are using a tool that has an overwhelming amount of features, you may find that you are not getting the results you want from the tool itself. Furthermore, some individuals only want the hair clippers, not the entire kit – it is important to look at what you are purchasing before making any decisions.
Your Skill-level: Another important factor is your personal skill level. If you are still new at using clippers, you do run a chance of accidentally nicking yourself, or causing yourself razor burn. Therefore, you may look for something that provides added safety features and guards, making it a bit easier to use. Additionally, you may find that a tool that is not necessarily as powerful may be easier for you to work with in the beginning, as you get used to using hair trimmers
How You Will Utilize It: This is one of the most important factors as well – because the way you intend to use the tool is going to determine what style of tool you need, at the end of the day. If you are going to be traveling, cutting just your own hair, performing haircuts for your children, or attempting to open your own salon, each of these may require a different type of tool. You should consider what type of use you intend to make of this tool prior to purchasing, and make your selections specifically based off of how you intend to use it, among other technical factors.
While these may not be the only personal factors you should consider before purchasing a new set of hair clippers, they are some of the most prominent and provide you with a good basis of how to start your search. Once you know what your personal needs are, you can then transition into determining what technical needs will provide you with the best results.
Technical Needs
As with any tool, there are a variety of technical aspects you should consider before making your purchase. Normally, these technical aspects help make up the overall quality of the device itself – helping you determine if the price you are paying is deserving of the quality of the unit you will be receiving.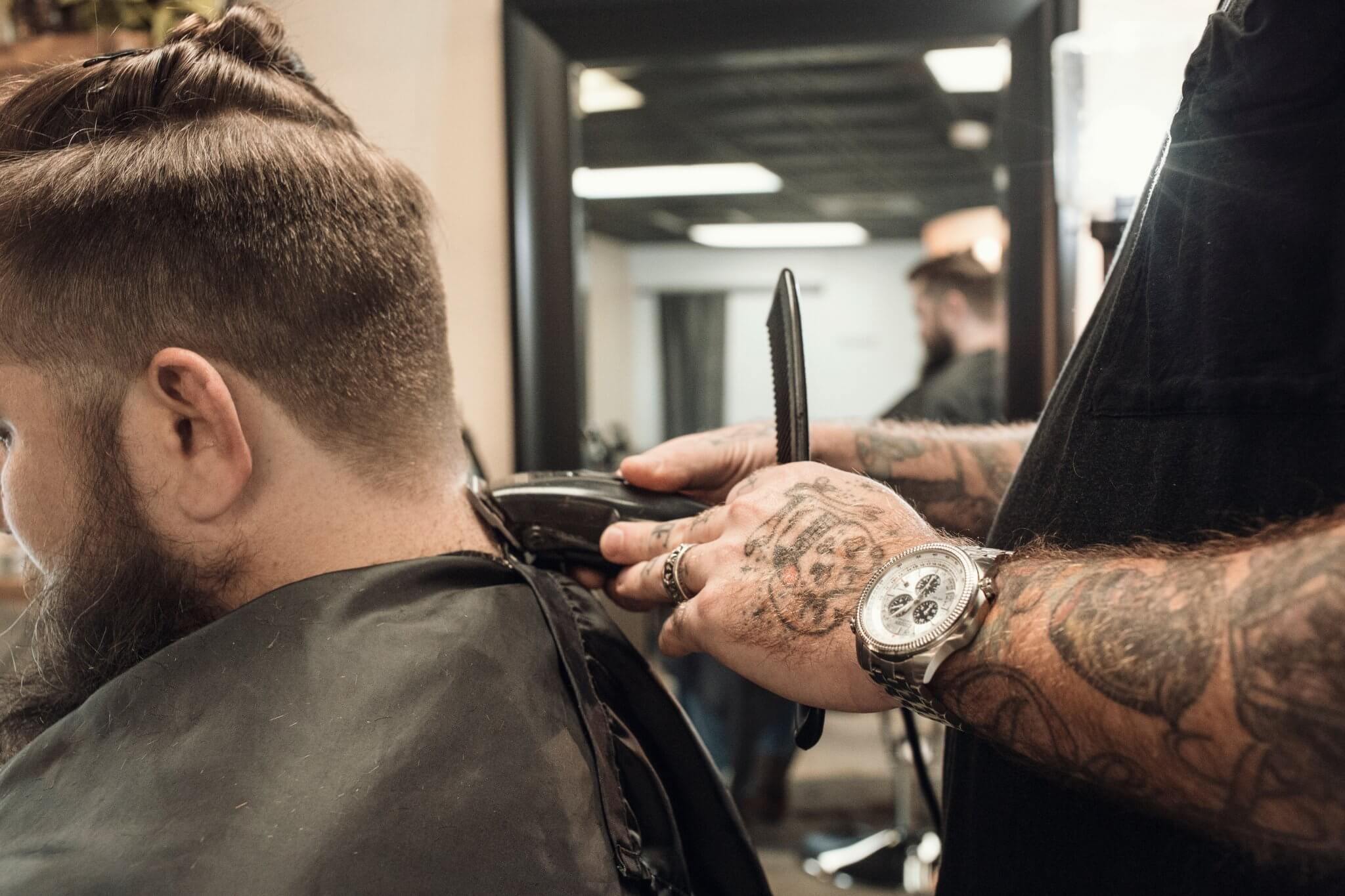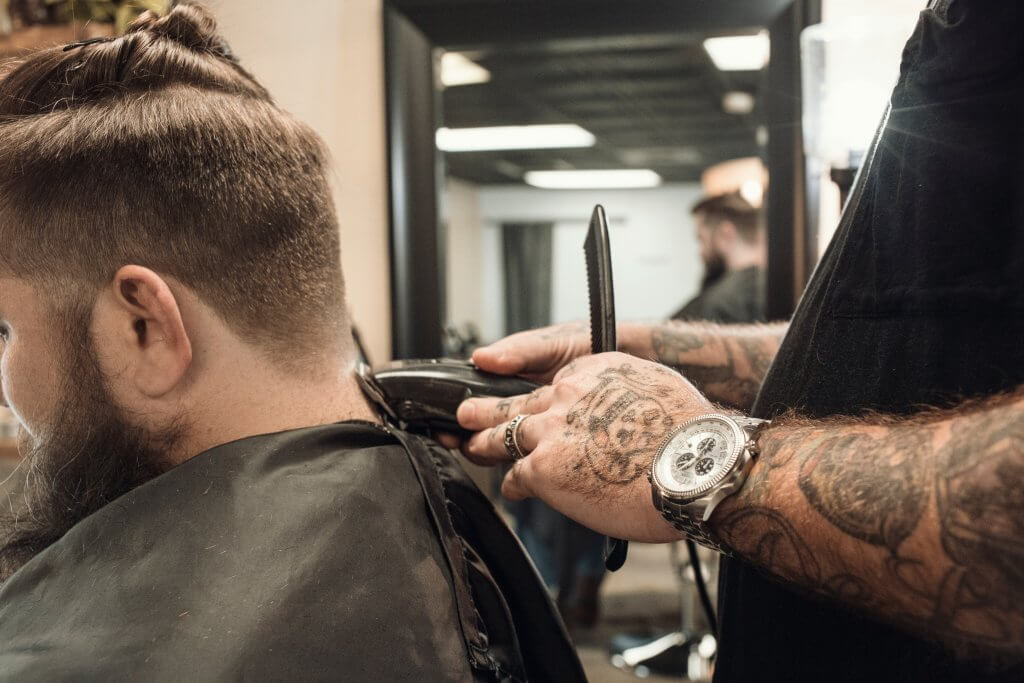 Below, we outline several different technical aspects you should consider prior to purchasing hair clippers. To someone unfamiliar with hair clippers and other professional hair-dressing tools, this section may be important – it provides you with an overall breakdown of what you need to know about the quality of the tool you are purchasing. The factors to consider include, but are not limited to:
Blade Quality: Blade quality is going to be one of the most important aspects of purchasing your clippers. Cheaply made blades often dull easily, making them last a far shorter time than higher quality blades. Furthermore, they may cause pulling and tugging, which can be painful, cause skin irritation, and make it difficult to get the exact cut you are looking for. Typically, high-quality blades are often made of stainless steel or carbon. Carbon and high-carbon blades are often promoted as being "self-sharpening" which means that the blades will stay sharp for a longer time, allowing you to get more use out of the device before you have to replace it, whereas steel blades often are not self-sharpening and may become dull more quickly over time.
Length and Styling Abilities: Another important factor to consider when purchasing a set of hair clippers is their length settings and styling abilities. Many hair clippers come with a variety of length settings that allow you to trim hair to a certain length – this will be important based on your personal stylistic needs. Some clippers only have a few, short-hair settings, which may not be ideal based upon the way you intend to use the clippers. Furthermore, some clippers come with multiple length attachments, allowing you to further the length and provide for an effective cut based on your styling needs. Therefore, it's important to consider the styling options the tool itself provides, as well as any additional attachments that come with the tool so that your purchase will meet your current and future stylistic needs.
Motor Power and Speed: One thing that many individuals often skim over when it comes to selecting a set of hair clippers is the motor and its power and speed. The motor may seem insignificant, however, it provides the clippers with the power they need to provide the cuts. Therefore, if you are performing cuts on thick, wiry hair, a cheaper hair clipper with a less powerful motor may not be able to complete the job. Alternatively, if you are working with soft, thin hair, a cheaper motor may work excellently for you. Furthermore, more powerful motors are sometimes loud – this can be problematic when working with younger children or individuals who have sensory issues. If that is the case, it is important to look for a set of clippers that are known for being relatively quiet to ensure you are able to perform the cut you need. There are a variety of motor types available, as well, such as magnetic motors, rotary motors, and pivot motors. Magnetic motors are the most standard and are often less powerful and noisier. Rotary motors are somewhat more powerful, often able to complete more complex cuts, and pivot motors are known for being relatively quiet while also being able to provide the power needed to do more complex cuts. Ultimately, it is important to review the kind of motor-based off your cutting needs to ensure you are purchasing the correct tool.
Ease of Use: Much like many tools in many industries, individuals who are using tools is often using them at a wide variety of skill levels. Therefore, it is important to read reviews of how the device works from a technical standard, as some hair clippers are made for professional use and may not be as simplistic. Review information included with the clippers, such as styling guides and tutorials, as well as user reviews to determine which tool will best suit your current skill level. It is important to consider how the tool is designed, as some have easy-change-settings, while others require a more technical understanding of the device and require you to know how to use the tool for specific precision.
Battery Life: Battery life is going to be another important factor to consider when you purchase a set of hair clippers. While not all sets of clippers have a battery life – some, after all, are wired – many are now providing cordless options. Whether you choose a corded or cordless option is entirely up to you, and depends mostly upon how you intend to use it – many professionals prefer to purchase corded clippers, as they guarantee use throughout the day. However, if you are going to be using these clippers personally, or around the house, or for travel, you may find that cordless hair clippers are best for you – but you do still need to consider the life of the battery and charge time. Typically, users will provide you with an estimate as to how long the battery lasts, how long it needs to be charged, and how reliable manufacture estimates are, giving you an idea of what suits your needs best based on how frequently you intend to use them.
Our Choices for the Best Hair Clippers on the Market Now
Now that you're aware of what to look for, and you know what your skill level is and what factors contribute to an excellent tool, you are ready to make your selection. Below, we have outlined the 8 best hair clippers currently on the market, as well as provided buying links for a variety of clippers and provided an in-depth review, based on manufacturer information and reviews to help you make your purchasing decisions.
Overview: Topping our list is the Wahl Clipper Elite Pro, an at-home haircut kit. Many individuals who are new to at-home haircuts feel that this kit is one of the best currently available for a variety of reasons. The clippers are easy to use, with a minimal learning curve. They are powerful enough to cut through thick hair, while also providing a variety of blade lengths for professional tapering designs. Furthermore, the blades are self-sharpening, providing additional longevity. Additionally, the kit comes with a variety of clips and guards, allowing you to style cuts as you deem necessary.
Pros:
limited lifetime warranty allows you to replace the unit if there are issues with it
quiet motor makes this great for using on children or those with sensory issues
variety of accessories, including sheers, scissors, cape, oil, and a cleaning brush to keep your clippers functioning well and provide additional styling
safety clips ensure that haircuts are completed safely and without leaving behind uncomfortable razor burn
Cons:
this kit is meant to be used at-home only and warranty does not cover professional use
this unit is corded, making it less ideal for travel
larger size makes it less viable for cutting beards and mustaches, so it is less versatile in those areas
due to the way the unit is designed, you may have to re-align the blade out of the box, making it less ideal for absolute beginners
the unit does require semi-frequent oiling, according to customer reviews, to keep from overheating
Verdict: Ultimately, this is a great at-home starter set for individuals who are looking to do simple haircuts at home. If you are looking for a tool that allows you to learn how to cut hair professionally, this is a great starter set – keep in mind, however, that it is intended for at-home use only or you risk voiding the provided manufacturers warranty. While there are some downsides to the unit itself, the advantages and included accessories, combined with the mid-range price point, allow this unit to be one of the top contenders. Ultimately, this unit is going to be best for individuals who are intermediate in skills, as it does require regular maintenance and may require some out-of-the-box setup to work correctly. All the same, for home use and simple projects, this is a great selection.
Overview: One of the more expensive units on the market, these hair clippers are professional-grade, while still being perfectly functional for using at home. This clipper set includes several attachments, including clipper grease, blade oil, two different blades, and a blade guard – everything you need to use these clippers functionally. This unit is single speed, however, which reduces some of the versatility off the clippers themselves, at least for individuals who are new to using hair clippers and not well versed in using different techniques. This clipper's true name to fame, however, is for being a styling workhorse. These clippers can be run all day long without overheating, and are often a top pick for many professionals.
Pros:
powerful motor allows these clippers to be used on all hair types, despite the single-speed adjustment
multiple blade attachments can be used on this unit, allowing it to be used for a variety of different styles
these clippers are powerful and can be used throughout the day without overheating or burning out, making them ideal for professionals who are on their feet and using their tools all day long, additionally, they are sturdy and built to last
9-foot long cord allows for it to be used a decent distance from its power source and provides the user with the ability to maneuver as needed to complete cuts
various blades allow these clippers to be used on either wet or dry hair with ease, allowing hairdressers to perform cuts based upon their client's needs
Cons:
these clippers come at a high price point as they are considered a professional tool, which may make it out of range for individuals on a budget
corded design does provide some limitations with portability, making it difficult to travel with
the set does not include length attachments, only blades, making it difficult for individuals who are not as skilled with clippers to perform more difficult cuts
this item is marketed for professionals and created with professionals in mind, making it a less than ideal choice for beginners who are unsure how to work with clippers
the size of the machine is somewhat too large to use for trimming beards and mustaches comfortably, making it somewhat less versatile in that area
Verdict: These clippers are powerful and reliable, making them a great choice for those who are going to be using them for longer periods of time. Furthermore, the industrial-strength, long cord allows these clippers to be used even when you are unable to be near an outlet and allows you to move them as needed without running the risk of unplugging them, making it great for individuals who are concerned with limited space. The unit is also sturdy and made to last, so while it is at a higher price point, they can most certainly be used for years to come. Ultimately, however, they lack some of the ease-of-use features that allow beginner and intermediate users to succeed easily in cutting hair and creating designs – therefore, these clippers are most suited for master and professional-level users who are comfortable with their tools.
Overview: These clippers bring a new design to the table, making it an interesting choice for those in a more unique position. These clippers are small, able to fit in the palm of your hand, making it easy to be able to trim your own hair and ensure you reach the entirety of the back of your head with ease. Additionally, this unit can be used corded or cordless, making it great for travel and versatile in its uses. It is also small enough that it can easily be used as a beard and mustache trimmer, which is great for those who are looking for a multi-use tool. It comes with 9 comb attachments, as well, which allows you to pick the cut and style that best work for you. Lastly, it comes at a reasonable price point, making it a great selection for those who are looking for a personal tool for at home and on the go use.
Pros:
small and compact design makes it a great choice for personal haircuts
corded or cordless design, combined with small size, allows it to be a great traveling tool for on the go touch-ups
variety of cob attachments gives you the ability to easily achieve the style you are going for without much additional effort
curved blade allows the clippers to contour to your head, providing you with a more precise and accurate haircut
can easily be rinsed in the sink, allowing for easy cleanup in home settings – the unit is designed with grips to not slip and blades that won't rust, making it easy for beginners and to care for their clippers and use them with relative ease
Cons:
cordless battery life is up to 40 minutes on a full charge, meaning that it can only be used for short periods of time which is less than ideal if you are going to be doing multiple cuts or large hair clipping projects in one sitting
many users found that over time, the battery life on the unit began to deteriorate, causing it to no longer hold a charge for more than a few minutes at a time, if at all
small size may not be ideal for all individuals as the unit may be uncomfortable to hold for extended periods of time
the blades are not as sharp as many professional-grade clipper sets, causing some pulling and tugging during the shaving process
due to the design of the clippers, some users find that the comb attachments pop off easily, disconnecting during the middle of a cut, causing hair to come out uneven in places and creating additional work
Verdict: For individuals who are looking to do simple trims or whole-head shaving, this unit is perfect. It is easy to use, reasonably powerful and comes with a variety of combs to perform a variety of different cuts. While this is in no way, shape, or form a professional tool, it is excellent for individuals who are new to trimming hair and want a simple, user-friendly experience that provides for a variety of different cuts and styles at an affordable cost. The unit is easy to use – essentially "plug and play" and is made to provide users who may not be exceptionally experienced with an easy hair trimming solution. This is great for beginners or individuals who are looking for a simple tool that can be used for travel or touch-ups.
Overview: This unit, made with professional stylists in mind, is actually made for at-home use. However, it provides all of the benefits of a professional-grade set of hair clippers, at a reasonable price, for your home use. This kit is powerful, corded, and comes with a variety of accessories to be used along with it – sheers, scissors, a cape, guards, combs, and cleaning supplies. Additionally, this unit comes with self-sharpening blades, allowing you to use this set of clippers for quite some time with ease. This model's biggest boasting point is its premium motor, which is said to cut hair up to 40% more quickly than other, standard Wahl clipper sets, making it stand out among their other clipper lines.
Pros:
powerful motor makes for easy, simple haircuts. Furthermore, it reduces overall pulling and tugging, as well as skin irritation, making it great for individuals who are sensitive to clippers, while also streamlining the trimming process to take less time
despite the powerful motor, it also runs relatively quietly, making it great for doing haircuts on young children or people with sensory issues. It combines the convenience and comfort of the powerful motor with a relative quietness, making it a great solution for cutting and personal needs
long, 8-foot cord provides versatility and makes it easy to maneuver and perform cuts without limitations provided by other, shorter cords
the kit and case provide a variety of tools for doing hair at home with ease, as well as easy storage solutions, ensuring that you will never lose combs, attachments, or other important accessories to your device
self-sharpening blades reduce overall maintenance and allow the clippers to be more easily used for by individuals who are less familiar with the process of caring for their equipment, making it a great choice for individuals who want a powerful, professional-grade tool when starting out.
Verdict: This tool is perfect if you are looking for a set of hair clippers that combine the best of both worlds – powerful and precise cutting technology with the ease of use. These clippers allow you to easily perform cuts, while also providing you with combs and attachments necessary to perform haircuts that are a bit more advance. The weight and size of this kit do limit some portability, however, when combined with its sturdy carrying case, it becomes a great choice for on the go cuts. Ultimately, this tool is a professional-grade tool made for individuals who are still learning and growing as hairstylists, combining the needs of both a novice and a professional to provide a fantastic hair clipper experience. Lastly, if you are looking for a set of clippers for everyday use, these are definitely going to be your best choice, at the best price, given the attachments it comes with.
Overview: These clippers provide a variety of features that are worth noting – to begin with, these are powerful hair clippers, manufactured by Wahl, who produces a variety of powerful and effective tools for hair clipping, these clippers are no different. They have a powerful yet quiet motor that makes it simple to cut hair – with additional features. This color-coded unit is great for beginners and individuals who are uncertain of how to properly use comb attachments to cut hair. Each comb length has a corresponding setting button on the clippers themselves, ensuring you have the correct power and speed necessary for the length of the cut you are attempting to perform. Ultimately, these clippers provide the user with an effective guide for cutting hair, while also providing the user with the power and efficiency of professional tools.
Pros:
variety of combs and tapers is great for individuals who are just starting out cutting hair and need the additional guidance to do great haircuts
color coded system makes it easy to identify what size and power level you want to be at, eliminating the danger of nicks and razor burn while also helping ensure a better cut
the kit also includes beard, mustache, and nose trimmers, allowing you to take care of all of your trimming needs on a daily basis
self-sharpening blade makes care easier and ensures the longevity of the set of clippers, making it a great buy
ergonomic design makes it easy to hold and use, while also effective and small enough to be used as a facial hair trimmer, combining the best of both worlds
Cons:
corded design makes this set of clippers slightly less versatile than other cordless clippers
the trimmer may stutter and stall on thicker hair, as it is less powerful than other Wahl hair clippers on the market
due to the design of the unit, at times the blades do become unaligned, causing pulling and tugging to occur
heavier weight than many other hair clippers on the market, making it less convenient for travel and other required light-weight uses
some users found that they had issues with the motor burning out relatively quickly, causing them to have to replace the unit within a year or so, reducing the overall longevity of the item
Verdict: If you are just starting out with learning to trim hair, this is a great starting kit. It provides all of the items you can need in a user-friendly layout. The device itself is relatively powerful, though not as powerful as some of the other Wahl products on the market, making it a great starting point for people who are new to cutting hair. Furthermore, the additional attachments included are fantastic for teaching you how to use hair clippers and provide individuals with a fantastic guide when they are first starting out. This item may not be great for professionals, however, as it does not seem to have the same amount of longevity and power that is commonly behind many of the more popular Wahl product lines. Ultimately, if you are looking for a kit that allows you to learn how to trim hair without fear of making mistakes, this kit is great. However, if you are already comfortable with lengths and styling, this kit may be a bit of overkill for you – it comes with everything you need to learn, and eventually, you may find yourself needing to replace it for a more powerful hair clipper set.
Overview: A unique design in the world of hair clippers, these clippers combine powerful clipping action with an additional feature – vacuum power to collect hair as it is trimmed. This creates minimal, easy cleanup after using it, making it great for individuals who are on the go. The hair collects inside the clippers, and can easily be emptied out when you are done clipping. The kit itself also provides a variety of combs, tapers, and blade oil. The chamber for hair collection is large, allowing you to not have to stop mid-cut to empty the chamber in most cases. Furthermore, the unit has two motors – one powering the clippers themselves, and another powering the vacuum, creating a powerful suction force to keep counters and floors clean while you do your cuts.
Pros:
convenient vacuum cleanup saves time and energy from cuts, keeping small hairs from scattering across the floor and causing a mess
precision blades stay sharp and sharpen themselves over time, keeping them from becoming dull as you cut. Furthermore, this helps eliminate tugging and pulling associated with dull blades
corded design provides additional power for the vacuum, allowing this unit to provide clean cuts without issues
accessories included in the kit provide the ability to easily trim hair to desired length, as well as cut around the ears and taper. The kit also includes the blade oil, allowing you to maintain the integrity of the blades throughout the life of the hair clippers
affordable price point makes this a great choice for individuals who are on a budget and looking for a hair clipper that is efficient and appropriately valued based upon the accessories, power, and capability
Cons:
despite powerful vacuum, many individuals have expressed that in many cases, it doesn't catch nearly as much hair as they expected, causing it to lose some value and power towards vacuum functions that don't work correctly
due to dual motors running at the same time, the unit cannot be used for extended periods of time as it has a tendency to overheat from time to time
the longevity of the device isn't as long as many expected, as it appears that the device itself often needs to be replaced within 1-2 years of purchase when used on a semi-regular basis
dual motors cause occasional pulling and tugging on thicker hair types, which leads to skin irritation and razor burn as the unit itself becomes jumpy
corded design makes it less portable than other types of hair clippers, making it less ideal for travel purposes and for use on the go
Verdict: If you are looking for a set of hair clippers that make cleaning up easier, this is a great option. Furthermore, this option is fantastic if you are looking for an affordable and reliable option for hair clippers, as this is a great set to purchase if you are looking for a basic starter set. While it definitely is not a top of the line hair clipper set, it is a great choice. This option will not work for you if you are a professional – many find it simply isn't powerful enough to get the job done and plenty of individuals find that it doesn't provide a smooth and easy experience. Ultimately, this is a great budget hair clipper set, and great for someone who intends to use it casually and is interested in the quick cleanup.
Overview: This set of hair clippers is part of Wahl's professional line. While small and compact, it provides the same amount of power and performance as any other product on the Wahl professional line. It comes with several different combs to provide individuals with the ability to successfully cut and trim hair with ease. Furthermore, the compact nature of the Peanut makes it easy to carry this with you, wherever you go. Additionally, because it is such a small unit, many individuals find that it can be used easily to trim facial hair, making it a great choice if you are looking for a multi-use hair clipper. Additionally, as this is a part of the professional product line, the warranty for this item covers a variety of uses, from professional use to personal use, providing you with the freedom to use the item as you please without fear of repercussions.
Pros:
small and compact design makes portability easy – the hair clippers, themselves, only weigh 4 ounces and are only four inches long, making it great for smaller jobs, as well as on the go trimming needs.
professional product line from Wahl means that you are guaranteed power – limited pulling and tugging and ensuring that razor burn and other skin irritation is limited, if not totally eliminated
the included kit provides everything you need for introductory haircuts, with a variety of attachments, blade guards, a cleaning brush, and blade oil to ensure proper maintenance and easy cutting
rotary power ensures a clean and easy cut, reducing the chances of motor burnout and overheating due to long run times
product pricing is exceptionally affordable for a professional product, making it a small, affordable solution for your trimming needs, whether you are a novice or a professional at using hair clippers
Cons:
due to the small size of the clippers, there are occasionally alignment issues that may cause pulling and tugging to occur, making it difficult for individuals who are not professionals to properly fix the issue
as this is a smaller unit, it tends to be relatively noisy – there is very little to muffle the sound of the clippers itself, and with a full-size motor, it tends to be a bit on the noisy side
for some individuals, the small size makes it difficult to maneuver and handle on a daily basis. Furthermore, for some individuals, extended use of the device can cause hand cramps because it is small
corded design makes it somewhat more difficult for individuals to use when on the go, as you do have to connect it to a power source to use it
included blade guards are somewhat sub-par compared to other available guards, increasing the risk of accidental injury while using the product
Verdict: If you are looking for a professional-line product that is affordable and still user-friendly, this is a great option. Furthermore, it is also great if you feel that you need something that is small and easily transported. This set of hair clippers provides the power and backing of a professional product, while also being easy to use even for beginners, at a value price. Additionally, this item is one that is often backed by professionals and used in a professional setting, proving that it is a great middle-ground, combining professional standards with ease of use.
Overview: With a relatively sleek design and aesthetic colors, this is a great unit for its style alone. Furthermore, featuring a pivot motor, it is exceptionally quiet, making it easy to use on children or those who have other sensory issues. The blade itself adjusts between a size 000 and a 1, providing you with a variety of depth and styling options, making it easy to change the length at-need and making tapering easy for experienced individuals who are comfortable using adjustable blade lengths. This kit also includes three guide combs, blade guards, and blade oil, making it easy to do simple cuts and maintain your tools. Additionally, the motor in this unit is relatively powerful, meaning it can work hair that is wet, dry, or thick and coarse. Therefore, it's a versatile tool that is relatively user-friendly.
Pros:
a variety of colors gives you some choice of aesthetic, which many different hair clippers on the market do not provide at this point, making it great if you are looking to complete a specific, color-coordinated set.
adjustable blade length allows you to choose the cut you are looking for and is great for more experienced stylists who are comfortable with hair clippers as a tool
small size and weight makes it great for being portable, with the entire unit being approximately 1 pound and about 6 inches in length
quiet motor makes it easy to use without startling children or people with sensory issues, making it a great choice if that is your current need
8-foot power cord provides the ability to move as you need while performing your cuts, making it easy to use when you have a more complex style to do
Cons:
given the style and type of hair clipper this is, it is a bit more expensive than your standard clipper sets, especially as it does not come with nearly as many attachments as other similarly priced items on the market
some individuals have stated that this style of clipper pulls after the first few uses, as the blades are not self-sharpening, causing pain and skin irritation for more vulnerable individuals
with extended use of the units, they often end up overheating, which gets uncomfortable with individuals who are having their hair cut and can cause the motor to burn out
design of the clippers may cause blades to come loose during use, which can pose certain safety threats for individuals who are not used to using clippers
the ability to move the blades may cause shifting blade shifting, which can lead to pulling and tugging and cause razor burn and other skin irritation
Verdict: If you are looking for a pair of clippers that are quiet and relatively powerful, these are a great set. While they are somewhat more pricy than some of the other options on this list, they are a great intermediate set of clippers and, for many individuals, tend to last. The pivot motor helps these clippers work more effectively and increases their overall lifespan, making it great if you are looking for a tool that will last.
Conclusion
No matter how skilled you are at using hair clippers, there are a variety of tools on the market that you can use – from professional-grade hair clippers that are also user-friendly to those that are better suited for novices. Naturally, each individual will have their own experiences with hair clippers, and their own preferences, but above we have presented a variety of options. Whatever your preference, it is important to keep in mind what you want from your clippers and make a selection first based off of that. From there, look at your skill level and the technical specifications – ultimately, these will help you make a great decision on what type of hair clippers will work best for you. Make sure you follow all maintenance instructions and tutorials included, as well, so that you can start cutting hair with confidence.