Three years in a row (as of November, 2023) we update our best electric shaver list. Over 30 electric razors have been tested by our shaving experts.

Top 15 has slightly changed since then, but the champion is still the same – Braun Series 7 (760cc & 790cc) is the best electric shaver for most people for years. In our most recent tests, the Series 9 has some better results, but due to its price, we gave it a Silver medal. The Bronze goes to a newcomer Norelco OneBlade. So choose whichever fits best your needs and budget.
Top Electric Shavers on the Market
This table represents our pick of top electric shavers this month. This chart updates on a regular basis.
Best Braun Electric Shavers Review
You're here because you're looking for the best Braun electric shaver, right? But why Braun? It's #1 electric shavers brand in the world, but is it worth it?
Shaving and trimming is fun until you start cutting your face, and that's to say nothing about the irritation that follows! Want to know how to avoid these altogether? We've got you covered. 
Top Braun Razors Comparison
---
An electric shaver provides smooth shaving without pulling hair follicles, which leads to cleaner results and no cuts, but there are many cheap electric razors out there that aren't worth it. Rest assured, however, as we've brought you high-quality shavers from none other than Braun, the industry-leading German brand that has been innovation the way we shave since decades ago.
Braun is dedicated to innovating, and the 790cc is proof of that. This electric razor is capable of adapting to the shape of your face to trim even the hard-to-reach hair, and it takes half the amount of strokes too.
Braun 790cc Features Overview
Our Verdict
Are you looking for professional quality and cutting-edge technology? Look no further. However, if you'd prefer the Braun quality at a lower price point, keep reading.
All in all, you can get amazing results from Braun 790cc with the assurance it won't go to the trash bin in a month or two. The performance more than makes up for the price.
---
The Braun Series 5 shavers are regarded as the sweet spot between performance and cost. The 5195cc is part of series 5 and provides an autosensing motor to achieve close shaves without nicks or cuts.
Braun 5195cc Features Overview
Our Verdict
Braun 5195cc has a favorable cost to value ratio, which makes it an attractive solution to those looking for a compromise between professional-grade shaving and technology. Braun's quality rarely comes cheap, but in our opinion, this is a fair deal.
---
Braun 9290cc is regarded as one of the best shavers in the market. Now, making such a claim would be a bit too much from us, but we can say with certainty that this is by far the most technologically advanced electric razor.
Braun 9290cc Features Overview
Our Verdict
Braun outdid itself in terms of performance with the Series 9, not so much in costs. The results you can get from this electric shaver are more than refined, but they come at a high price.
Cost-prohibitive as it may be for some, this unit appeals to the prospective consumer who seeks symmetrical and stylish looks. All in all, the investment wouldn't go to waste, as you can expect several years of mileage out of this piece.
 

---
Braun Series 3 shavers might not be as popular as they were, especially considering the newer series. However, the Series 3 has high-quality razors, such as the 3050cc. It won't be as flashy or technically-superior as the Series 7 or 9, but it serves its purpose well enough.
Braun 3050cc Features Overview
Our Verdict
An excellent electric shaver. It will suit just about anyone, from those looking to save money to those looking for a stylish, refined look.
It might still come as a bit expensive for some, but that is precisely the best part about this unit: it provides you with a healthy balance of quality versus cost.
 

---
The most balanced option wouldn't be other than a Braun Series 5, such as the 5190cc. It's effective, affordable, and it can provide you with a close and stylish shave. If you're looking for a quick and cheap tool to refine your looks, this might be it.
Braun 5190cc Features Overview
Our Verdict
This razor is, generally speaking, a good fit for everyone. It delivers a close enough shave that doesn't irritate the skin, it's affordable, and shaves rather quickly.
The performance and durability of the razor ensure a long mileage, and the cost is fair for a beginner entry into the market of electric shavers.
 

---
The History of Braun Brand
Germans are famous for their engineering, and this is why Braun has never ceased to surprise us with their every new release of electric shavers. The history of Braun electric shaver goes back to the 1950s when the very first electric shaver was introduced by Max Braun. This electric shaver consisted of precision-machined blades operated by a small electric motor. The concept of an electric machine shaving a man's beard or mustache was new at the time – the machine was capable of shaving with the use of any water or shaving soap. This innovation changed the way men shaved, forever.
There are generally two types of electric shaver blades – foil and rotary. Rotary shavers work with cyclic movements, whereas foil shavers work with sideways movements that allow maximum precision and superior control over their rotary counterparts.
This is precisely why Braun focuses on and creates foil-type electric shavers. Most people prefer Braun's products due to their solid quality and fine engineering. The appearance of Braun electric shavers is also quite inviting as the design of their products has been influenced by the Bauhaus era.
Braun has been a pioneer in introducing some of the most innovative features in their electric shavers. All of their shavers offer a high degree of performance, and to make sure that they do, Braun does not manufacture any low-end electric shavers.
Some of the features that are found in numerous models of Braun electric shavers are as follows.
Braun Technologies & Approach
---
Best Philips Norelco Shavers Review
Another top-rated electric razors brand is Philips Norelco. Specializing mostly on rotary shavers, Norelco gives you outstanding quality of shaving for a fair price.
Top Norelco Razors Comparison
---
Philips OneBlade is a handy and serviceable electric shaver. It's not as good for clean shaving, but it can excellent to give you that needed touch, edge, or trim. All without the nasty cuts.
OneBlade Features Overview
Summary
This Philips electric razor is a solid choice for most. It can deal with unruly facial hairs and help you keep your face clean and tidy.
You won't shear massive beards with the OneBlade, but it can make your personal care and style much more convenient and enjoyable.
---
Philips Norelco 2100 is a premium electric shaver. We don't believe you will find a razor with such a quality build at entry-level, be them rotary or foil.
Norelco 2100 Features Overview
Summary
As an entry-level shaver, it's a premium product. For its price, it does everything you need of a Philips razor, but it won't go above that.
If you're looking for the casual daily shave, this shaver is a perfect fit, but you should definitely consider something else if your task is tougher.
---
Following the trend of one-stop solutions for shaving and trimming, Philips brings the 4500 model. This is a slightly more sophisticated grooming device. Nothing too fancy in the outside, but it has some interesting features under the hood.
Norelco 4500 Features Overview
Summary
Out of the Philips electric shavers we've reviewed so far, we find this model to be in between budget and quality. A much-needed product for those who're looking for a mild compromise between both. We think it's a great fit for those who need a tougher razor at an accessible price.
---
Philips' premium shavers are often worth every penny, and this is true with the 8900. We're leaving the budget behind to review a high-quality shaver to style your facial hair with efficacy.
Philips Norelco 8900 Features Overview
Summary
Premium quality, sleek design, and capable mechanical components. If there's a list of things a razor has to do, this Philips electric shaver ticks all the boxes. We really like the design, and we think the product is a good fit for most.
---
Each Philips generation revamps the previous in almost every respect, and we couldn't expect less from the 9700. Pricey, for sure, but with the reasons to be so.
Philips Norelco 9700 Features Overview
Summary
Aesthetically, this product is not as compelling as the 8900, at least in our opinion, but it grabs everything it did and does it better, not by a long walk but still significant.
We like the addon and believe this shaver could be the definitive "one-stop" solution for your facial care. Looking at it in this light, the purpose and value of the product are made evident. If you just want a nice shave, we suggest you look elsewhere, lower in the price category.
---
Philips Norelco Series Explained
Click & Style Series
PowerTouch Series
PowerTouch with Aquatec Series
SensoTouch 2D
SensoTouch 3D
---
Other Popular Philips Norelco Models
---
Best Panasonic Electric Shavers Review
Panasonic shavers are renowned for being high-powered and waterproof. They are suitable for both dry and wet use. This means you can either use them while taking a shower or without any water or foam at all. The best Panasonic electric shavers have been getting many positive reviews and that too for a reason.
Top Panasonic Razors Comparison
---
Let's take a closer look at each of Panasonic's best-selling razors.
The Panasonic ES-LA93-K Arc4 truly exhibits a class of its own. With its dual motor and multi-flex pivoting head, shaving had never been so comfortable.
The powerful 14000 cycles per minute linear motor is capable of providing you with 45 minutes of usage. It requires only an hour of charging. Simply put, 45 minutes of usage time means that you will be able to use the shaver for approximately 2 weeks if you shave on a daily basis. Impressive indeed!
The four foils reduce shaving time and ensure excellent coverage of your face. This shaver is ideal for the most demanding of men!
---
This Arc 3 (3-blade) shaver is brimming with smart features that are designed to give you the experience to remember. The three-blade shaving system ensures a smooth and comfortable shave and adjusts according to the contours of your face.
The blades are angled at 30 degrees to make sure that they cut the hair at the base to provide an effortless and even shave.
The slit foil makes it easy to catch long beards which are otherwise difficult to cut using other blades. The black-silver color of this shaver really gives it a premium look and you can even carry it around with you when you travel. The built-in travel lock prevents the shaver from turning on inadvertently.
---
The Panasonic ES8103S is a 3-blade electric shaver that is among one of the top-selling shavers worldwide. The reason is simple enough; it is packed with innovative features that give you a wonderful shaving experience without robbing you.
This shave is quite affordable too and gives you bang for your buck.
The pivoting shaving head of the ES8103S brings with it a multi-fit arc foil that does a superb job of adjusting according to the contours of your face and gives a smooth, clean shave. The shaving head can also be taken apart for ease of cleaning.
Other features include the nanotech blades, a pop-up trimmer, and a high-speed linear motor. Like all Panasonic electric shavers, this model is 100 percent waterproof.
---
The Panasonic ES8243A is the older brother of the ES8103S and is equipped with 4 blades instead of 3. This blue-gray colored electric shaver is capable of being used both for a wet or a dry shave.
The 4 blades ultra-thin foil cutting system working in conjunction with Panasonic's Nano Blades give a super smooth shave with ultimate comfort.
Standard electric razors operate at a speed between 8000 and 10000 RPM.  Panasonic's rapid-fire 13000 cycles per minute linear motor is undoubtedly among one of the fastest motors ever used in an electric shaver. A faster motor means a quicker and smoother shave.
Cleaning the blades is yet again almost as simple as 1-2-3. Simply remove the foil, switch on the turbo mode and rinse the blades under running water and you will make your shaver as good as new.
---
The Panasonic ES-LV65-S electric shaver is equipped with some of the most advanced features of Panasonic's higher class of electric shavers. The 5-blade cutting system along with the flexible pivoting head ensures that you get maximum comfort while shaving. Dab on some gel or foam if you wish, or just use it for a dry shave.
Panasonic Arc 5 shaver is also equipped with Nanotech blades to ensure that the hairs are cut at their base. Also, Shave Sensor Technology is present too.
Akin to all Panasonic electric shavers, you can rinse this shaver under running water with no worries at all.
This electric shaver has support for dual-voltage conversion so you can easily chuck it in your bag and take it along with you when going abroad!
---
Panasonic Electric Shavers Features
Panasonic's electric shavers are divided into three main series based on the number of blades they have. They are known as Arc 3, Arc 4 and Arc 5. Here are some of the features that make these shavers stand out from their competition:
---
Best Electric Razor For Elderly Man
Every older male needs a quality electric razor for helping him to cut through facial hair in minutes. The best electric razor for elderly man needs to deal with long hair and great facial hair alike. More importantly, the razor needs to be mild on the skin.
It is regrettable that every male's skin changes with age. However, every aged man should learn to adjust. Keep reading this review to learn more about five electric razor models that are ideal for older males to use. Each model is practical and easy to hold, but the features vary between designs. Let's find out how well these razors can work as you're discovering a tool for your convenience and convenience.
Top 5 Electric Razors for Elderly Man ([current_date format='F Y'] Comparison Table)
This table represents our pick of top electric shavers that fit best for old males. We compare 5 razors by two parameters. First one is the type of razor: rotary or foil. The second parameter is a run-time – this is a number of minutes or hours shaver can work from one charge to another.
This shavers comparison table updates on a regular basis.
Detailed Review of the Best Electric Shaver For Old Men
Your first option originates from Braun, a popular name in the shaving world. Braun makes the Series 7 razor with a clever body that adapts to your beard. You will get a constant trim whenever you use the Series 7 shaver.
The shaver consists of 4 shaving components to produce a tidy cut. There are 3 cutting tools followed by a SkinGuard surface to prevent the blades from being too rough.
The control setup at the bottom consists of two buttons for switching in between five shaving modes. The 5 setups change the power setting on the motor. The little lights on the bottom list the specific shaving mode you are using.
Sonic and Autosense innovation produce 10,000 micro-vibrations per minute. The motor adapts to the hair's thickness, thus capturing more hair with each stroke.
The battery runs for 50 minutes on a full charge. The battery likewise charges in about an hour.
The charging station includes a cleansing dock that lubricates and clears out the razor.
The shaver appropriates for elderly men as it uses a mild approach to cleaning out hair. The foil cutter is safe and comfortable, while the blades will not get in direct contact with the skin.
I was impressed with how well the razor works. The Series 7 razor is simple to turn on and configure.
I can also use this shaver in the shower. The shaver's capability to operate in damp and dry conditions is a plus.
The included accuracy trimmer is one of my favorite functions. The trimmer succeeds for spots like around my sideburns, under my nose, around my lip, and other spots that are typically hard for me to trim. The cleaning and charging station was likewise beneficial to me.
Are you looking for professional quality and cutting-edge technology? Look no further. However, if you'd prefer the Braun quality at a lower price point, keep reading.
All in all, you can get amazing results from Braun 790cc with the assurance it won't go to the trash bin in a month or two. The performance more than makes up for the price.
---
This option for the best electric shaver for elderly man is various from the others on this list due to the fact that it features a tri-head style. This consists of 3 rotary heads connected together on one body. The flexible heads provide a firm cut.
The 3 shaving heads move in eight directions. The close shaving movement provides a crisp cut with a closer outcome. The ContourDetect system identifies hair and flexes the cutting heads based upon the angles the hair matures. Part of this is to raise the hair so everything is uniformly cut. The self-sharpening blades will collect your hair and tidy it out.
The razor utilizes 3 shaving speeds. Choose the Slow option for a mild shave on delicate skin, a Medium setting for basic shaving needs, and a Fast shave for thicker spots.
Include your face wash to the brush and turn the razor on. Utilize the brush either after you shave for a fuller clean or before to soften the hair.
I can utilize a five-minute quick charge to get enough power for one shave. I likewise like how it takes an hour to charge the razor in general, however, the quick charge is frequently all I require.
The cleansing feature on the charging station utilizes a multi-part method that is far more extensive than what I've seen elsewhere. The SmartClean system cleans down the shave heads, cleanse the blades, and then dries everything up. I can even get the battery charged while the razor is being wiped.
I would have liked to see an accuracy trimmer on this razor. But the tri-head shape pretty much makes it difficult for the razor to have such a feature.
Aesthetically, this product is not as compelling as the 8900, at least in our opinion, but it grabs everything it did and does it better, not by a long walk but still significant.
We like the addon and believe this shaver could be the definitive "one-stop" solution for your facial care. Looking at it in this light, the purpose and value of the product are made evident. If you just want a nice shave, we suggest you look elsewhere, lower in the price category.
---
This next option from Panasonic is ideal for elderly men for having a versatile shaving head. The head produces a company body for cutting that is easy to launch and use.
The blades within this Panasonic trimmer model offer you a tidy shave each time. The foil-based style gives you a surface for trimming your hair.
The ARC4 system uses a couple of stainless-steel foils. The Micro-Fit blades are crafted by Panasonic to cut the skin around the base for a closer cut. The blades are honed at an inclined edge to produce a straight cut at the root. The hypoallergenic design offers a comfy sensation for your skin. You will not establish inflammation or irritation when using the shaver.
A pop-up trimmer operates for closer spots. The device is housed in the back part of the razor head.
The flexible head provides you a comfy cut along with all parts of your face. The direct shaver motor offers you a cut at about 13,000 cycles per minute for a crisp cut every time. A digital screen also exposes how much power stays in your battery. You can set a timer for shaving so that you can see just how much time you require to spend with getting your cut handled right.
I tried this razor out in the shower. The razor worked well and was simple to clean off.
I discovered that the second razor foil is not as thick as the very first one. It appears like the foil collects the tiniest little bits of hair at the start and then goes on to the larger bits. I like this method as it pre-trims my hair and after that cuts off the extended areas.
The flexible head lets me shave in either a conventional back and forth motion or in a circular pattern. The latter offers me a rotary-like feel.
I noticed that the razor motor altered in intensity when I walked around the thickest bits of hair. The function worked for assisting me with getting a better cut all around.
I would have liked a few power settings on this razor. I believe a slower setting for delicate spots might have worked best, especially for skin that is dry or wrinkled.
---
One more Philips Norelco shaver in our list. Premium quality, sleek design, and capable mechanical components. If there's a list of things a razor has to do, this Philips electric shaver ticks all the boxes. We really like the design, and we think the product is a good fit for most.
You can use this Norelco razor in the shower or with shaving foam or gel. The adaptability of the razor makes it a popular choice.
The razor consists of a pop-up trimmer on its side. The trimmer consists of a couple of settings for cleaning out specific little bits of facial hair. You can use the trimmer on your sideburns, around the lips, or under the nose. The trimmer produces fades and curves on your beard. You can likewise cut stubble down with the later cutting units.
The sensing units inside the foils will determine the hair's density. The quantity of power supplied to the motor is adjusted to speed up when the hair is thicker. The power decreases where the hair is lighter in strength.
Older men will enjoy this Philips shaver as it provides a comfortable grip that is simple on the hand. Those who have arthritis or other joint problems will like this function.
I tried this shaver with both shaving foam and gel. I had to clean up off the shaving head a few times, however, the cleaning process didn't take long.
The razor was a little louder when I got through thicker areas around my hair. The foil covers were great at gathering my hair.
The pop-up trimmer is useful, however, I would have liked a couple of extra length settings to cover longer little bits of hair all around.
---
The last in our list because of its price, but definitely deserves to be the first. Braun outdid itself in terms of performance with the Series 9, not so much in costs. The results you can get from this electric shaver are more than refined, but they come at a high price.
Cost-prohibitive as it may be for some, this unit appeals to the prospective consumer who seeks symmetrical and stylish looks. All in all, the investment wouldn't go to waste, as you can expect several years of mileage out of this piece.
Braun makes the Series 9 razor as a durable variation of the Series 7 razor. The Series 9 is various as the design provides more shaving aspects and contour positions for every single part of your face.
The razor uses five shaving components. A SkinGuard surface deals with the 4 cutting aspects on the foil shaver. The design keeps an older man's skin from being cut while shaving.
The trimmers feature a titanium coating. The surface collects and cuts through thick little bits of hair in little time. The motor produces 10,000 micro-vibrations per minute to take in more hair with each stroke.
The head contours in 10 instructions to record more hair around your skin. The head moves well on both wet and dry skin. You might use the shaver with foam or gel if wanted. The cutting head responds well to water. It works in the shower and can be rinsed off with running water. The ability of the shaver to work in the shower is essential for old males to think about.
The 50-minute battery features a digital display screen that lists when you have 9 minutes of battery time or less. The charging station helps you power up the battery in moments. The station likewise consists of a cleaning surface area for the blades.
I had a simple time moving the razor along my skin. The razor moved along all parts of my face and did not decrease when I was working on my sideburns. The pivoting head helped me cover more areas around the skin.
I like how the razor supplies me with a tidy and smooth cut each time I utilize it. I have actually never ever experienced any bumps or scratches when using this model.
The foil surface on this razor is safe on my skin. I felt comfortable with getting the razor working.
The battery doesn't seem to run for as long as the package says it does. I feel that it only works for about 40 minutes at a time. Possibly it's because I utilize it on such much coarse hair.
---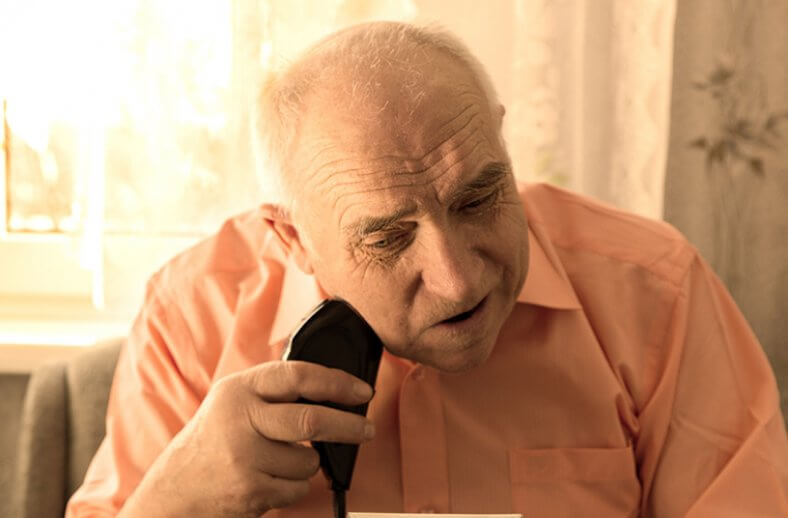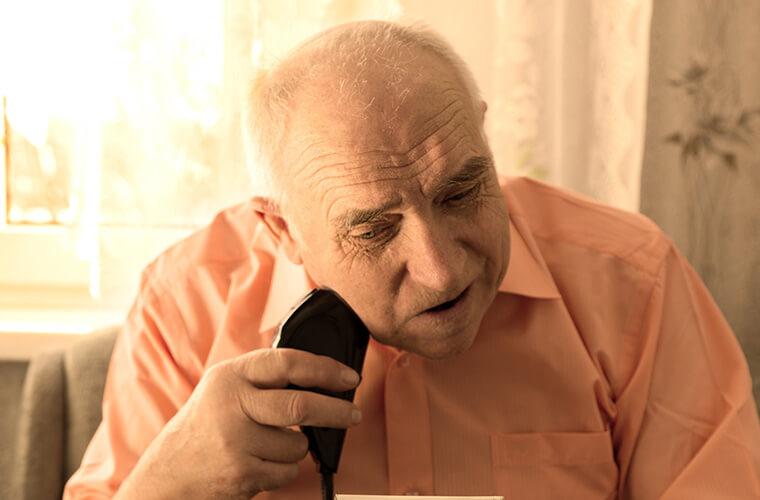 Things to Consider When Buying the Best Electric Razor for Elderly Man
At the end of the day, the marketplace is overflowing with amazing electric razors. A few of them are fantastic for elderly men, but others are not.
Therefore, it is pertinent to find out which features are going to be essential and which ones can be overlooked.
If you do not take these factors into factor to consider, there is a likelihood that you're going to make a horrible error and you'll end up hating your razor.
Be sure to think about the elements listed below when attempting to choose the ideal razor for your skin.
PRICE
A lot of elderly men want to conserve loan. It is good to get a terrific deal on your razor.
There are plenty of things that can go wrong with less expensive electrical razors. The battery might die very quickly.
That would lead to your hair being pulled on and that would be extremely painful. Suffice to state, it is actually in your best interest to invest a little bit more. Doing so will assist guarantee you get a better razor and better results in the long term.
POWER
Again, elderly men have a great deal of unique facial functions. Their hair can in some cases be very rough and hard too.
It is significant to make sure that you choose a razor that is going to offer you with a sufficient quantity of power.
If this does not take place, there is a great chance that you're going to be dealing with a lot of discomfort and suffering.
Make sure that your face is safeguarded to the fullest. You can do this by purchasing a razor that has a very effective motor.
In return, you'll be given sufficient power to avoid pulls and pulls on your skin. In return, you will not have to grimace throughout the whole shave.
CABLE AND BATTERY
When you're purchasing an electric razor, you'll require to determine whether or not you want a battery-powered model. Or, would you prefer to keep the razor plugged into the wall at all times?
Just remember that there are models that can be utilized with and without the cord. This is often the very best choice for people who desire optimum flexibility to decide on.
There are perks with both truthfully. With the cord, you'll never have to fret about lacking juice. With the battery, you'll have the freedom to shave pretty much anywhere and all over. So, you require to consider your own unique choices.
If you can not decide and you want maximum adaptability, you must opt for a razor that can be used with and without the cord. This will make your choice a lot easier even if you do end up investing a tad bit more.
BATTERY LIFE
Having a battery powered razor is undoubtedly useful. Simply remember that the battery can be a problem.
If the battery life is poor, you can basically guarantee that you're going to find yourself charging regularly. This is something that you'll want to prevent at all costs.
You'll want to select a razor with a long battery life. This will make a huge distinction in the long run. It'll assist guarantee that you constantly enough battery to end up the entire shave.
It'll likewise avoid you from getting disappointed with the razor and knocking it versus the wall. Suffice to state, getting a good battery is a must.
While you're at it, you'll wish to make sure that the battery can be charged very quickly. Otherwise, you might find yourself sitting and waiting for 30 minutes or two before you can end up shaving.
ERGONOMICS
Ergonomics are much more essential than you might ever think of. It is actually a good idea to ensure that your razor features an ergonomic design.
This will ensure that it is going to rest conveniently in your hands at all times. In return, you'll never have to worry about your hands constraining up or getting aching along the way. Rather, you'll get a comfortable, close shave and your hands will feel fantastic too!
CLEANING DIFFICULTY
When you age, you do not wish to need to bear with the rubbish. You desire your life to be as easy and easy as possible.
This is why you'll want to make sure that your razor can be cleaned very easily. Your razor needs to not provide you any headaches whatsoever.
You'll desire to select a razor with a great cleansing station. This will make a big distinction by making it much easier for you to keep your razor tidy. The cleansing station will handle all of the complexities for you.
BLADES
The blades of your razor are going to be really important. You require to ensure that the blades are really sharp.
Otherwise, they're going to be tugging on your hair a lot and that is going to create a lot of pain and suffering for you. At the same time, you must think about the life expectancy of the blade.
How long can it last before it needs to be replaced entirely? Ensure that the blades are long enduring. You need to also consider buying a razor that is geared up with self-sharpening blades.
This implies that the blades are going to sharpen themselves when the razor in use. That can make a huge distinction. It'll save you money and help you avoid requiring to physically alter the blades too frequently.
FLEXIBLE HEAD
Considering that you're an older gentleman, you can ensure that your face has more crevices and bumps than someone who is younger. This can be an issue when you're trying to shave your face.
If you're not cautious, the razor is going to strike one of those bumps and it is going to cut your skin especially when you are in the age. This is why it concerns to make certain that you buy a razor that is geared up with a versatile head.
This will ensure that the razor's head is able to slide throughout the face smoothly. It'll slide along the face's shapes without triggering any issues. And, that can guarantee a more comfy shave.
WARRANTY
At the end of the day, you want to make certain that you've invested your loan sensibly. The best way to make certain that this occurs is by making sure that your financial investment is protected.
You can do that by getting a prolonged service warranty on your razor. Some companies will provide a minimum of a 1-year guarantee. If you can get anything better than that, you need to certainly take note.
A longer guarantee is generally much better. Goes wrong with the razor, you can sleep soundly knowing that the company will rectify the issue for you.
WHY?
First and foremost, you ought to find why anybody would have an interest in buying the best electric razor for elderly men.
Elderly men have special facial features. Their face includes plenty of unique acnes, including wrinkles. This can make it really challenging for these people to shave their face without great deals of cuts and nicks.
Without the ideal razor, the process is going to be further made complex. This is why they need to purchase a great razor specifically developed for older people. It'll make a world of difference and supply them with a closer and comfier shave.
---
Frequently Asked Questions
Can Women Use Braun Electric Shavers?
---
The Difference Between Foil & Rotary Electric Shavers
When it comes to choosing the right electric shaver, the choice generally boils down to two options: foil or rotary. These are the two major technologies that differentiate between the types of electric shavers. What is the difference between the two? Which one should you choose?
Before a man can answer any of these questions, it is necessary to have a fair understanding of the difference between these technologies.
Read on to learn more about foil and rotary electric shavers differences.
What Is Rotary Electric Shaver?
Rotary shavers come installed with circular blades that spin. These blades are flexible and can retract into the housing as the shaver is moved across the contours of the face. Each of the blades on a rotary shaver rotates independently of other blades and this makes them ideal to be used on different contours of both the face and the neck.
Most of the rotary electric shavers are considerably quiet in their operation and they can be easily used to shave off a longer hair.
The most well-known rotary shaver brands are Philips Norelco, Remington and Hatteker.
---
Top 3 Rotary Electric Shavers
---
What Is Foil Electric Shaver?
Foil electric shavers have oscillating blades that are embedded in steel foils that are pierced. The pierced foils help by lifting up the hair for the blades, which then cut them from the base to give a smooth shave.
Depending on the model, foil electric shavers generally have around 3 to 4 blades. Understandably, the greater the number of blades, the faster and smoother the shave.
The top best selling foil shaver brands are Braun, Panasonic, and Remington.
---
---
Top 3 Foil Electric Shavers
---
Foil End Rotary Electric Shavers Comparison
It would be unfair to declare a winner from the two competitors. Both of the electric shavers possess different qualities that are suited to different people. However, when choosing an electric shaver to purchase, you need to examine the type of skin you have, and how prone you are to irritation (sensitivity of the skin). Also, the shape of your face is a factor that you should consider when buying a shaver.
If, for example, you have some pretty steep contours on your face and neck, then you may want to consider getting a rotary shaver as it is much suited for such kind of tasks. If you have sensitive skin, then you may want to try out a foil shaver to see how it works out for you.
In general, a trial and error technique may need to be adopted by you as this would be the only way to find out which shaver works best for you.
One of the most important parts of a man's life is shaving – nearly as important as a couple of six-packs at the end of a working week. So, choosing the right electric shaver would be a worthwhile business as ruminations over the beer-shelves in the supermarket. The more so that you don't buy the electric razor every day or even every week. The type of your skin, your schedule and your lifestyle in general – all these things have to be taken into consideration. And the first point of choice would be the means and methods of mechanical harvesting your face-crops. There are mainly two of them: Rotary Shavers & Foil Shavers.
Best Electric Rotary Shaver Brands
We recommend you to start by considering two leading brands of such shavers, Philips and Remington. And the Philips AquaTouch model is one of the best. It has a number of useful properties that will result in a neat, but comfortable, shave.
First of all, it has a so-called Aquatec seal – that means you can choose dry or wet shave. If you are short on time or just lazy to shave in a proper way with gel or foam or whatnot, you can shave simply while taking a shower or drinking a morning cup of coffee.
Other features of Philips AquaTouch are:
Lift & Cut Technology,
the protection heads made of a low-friction material, and
DualPrecision shaving tracks, with which you get a very close shave and not cause any damage to your skin.
The AquaTouch has also a QuickRinse system, the name of which speaks for itself. You can rinse your shaver right under the tap, which is very convenient indeed.
Best Electric Foil Shaver Brands
The main difference between electric foil shaver and rotary shavers from the mechanical point of view is the other kind of blades' motion. Instead of rotating, a block of parallel cutters moves to and from. This set is covered tightly with a little piece of foil made of very hard metal. There are lots of tiny holes with sharp edges in that foil, just big enough for the hair to sink into and be cut against them with a cutter. Foil shavers considered to be more suitable for people with sensitive skin.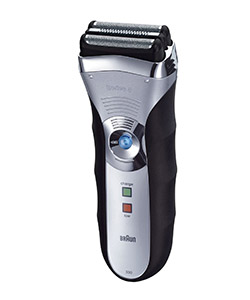 The leading manufacturers of this type of shavers are, undoubtedly, Braun,  Philips, and Panasonic.
If you are looking for the best shaving possible, then the Braun Series 7 shaver range could be your choice. If you have a facial hair that tends to grow in various directions, Braun Series 7 supply you with a solution to that problem. The Active Lift Technology will be in charge to lift every unruly hair up from its root and cut it neatly just at the base.
Not less impressive is the range of Wet/Dry Panasonic electric foil shavers. These models are featuring Arc Blades with Nano Technology. Arc Blades mean that unlike most other models, the cutters in the cutting block stand not perpendicular to the foil, but at the angle of 30 degrees, which make hair-cutting even more close and gentle. As to Nano Technology, well, whatever it is, the result is brilliant.
The cutting head of the foil shaver usually can pivot a little to better adjust to the surface of the skin. For the same purpose cutting heads of rotary shavers can "swim" a little in their sockets.
How to Choose the Electric Foil Shaver
So, what electric shaver should you choose, foil or rotary? Sometimes it is very difficult to give an account for preferences in so touchy business. People make habits and are not too ready to change them even for the sake of something better. But it is also true that from time to time we want to try a new tack.
If you are in that position or simply going to start electric shaving period of your life, the crucial point should be the sensitivity of your skin. In case it is prone to irritation, then opt for a foil shaver, otherwise, a rotary shaver will be a great choice too. There are men who have both types of shavers in use, the rotary one for rough growth on chin and mustache, and the foil shaver for the neck and cheeks.
How to Choose the Best Electric Razor
All of us want only the best. But "the best" when it comes to electric shavers is a thing quite individual. The best electric shaver will be the best for you and not necessarily for your neighbor or colleague. Would there be much sense in asking for their advice? So it figures out you don't exactly know what you are looking for yet. Till you try.
This is the reason why many individuals with a good consumer habit use that 30-day period during which the seller must take back an electric shaver and refund the buyer. Of course, that can give a funny thought about a bloke having all his life a good shave with a new shaver without paying a dime, but in fact, it is a dire necessity to try before you know.
Really, every electric shaver demands some adjusting period, during which your skin is getting to know whether it likes the new machine spouse or it is better to file for divorce. Lots of happy men got through that procedure, and know the feeling already. Returning the shaver can be as frustrating and inconvenient but as a result… what a relief! And readiness for a new chance. At least you will know: with that model – never again. Cross it out of your life.
Find Your Electric Shaver?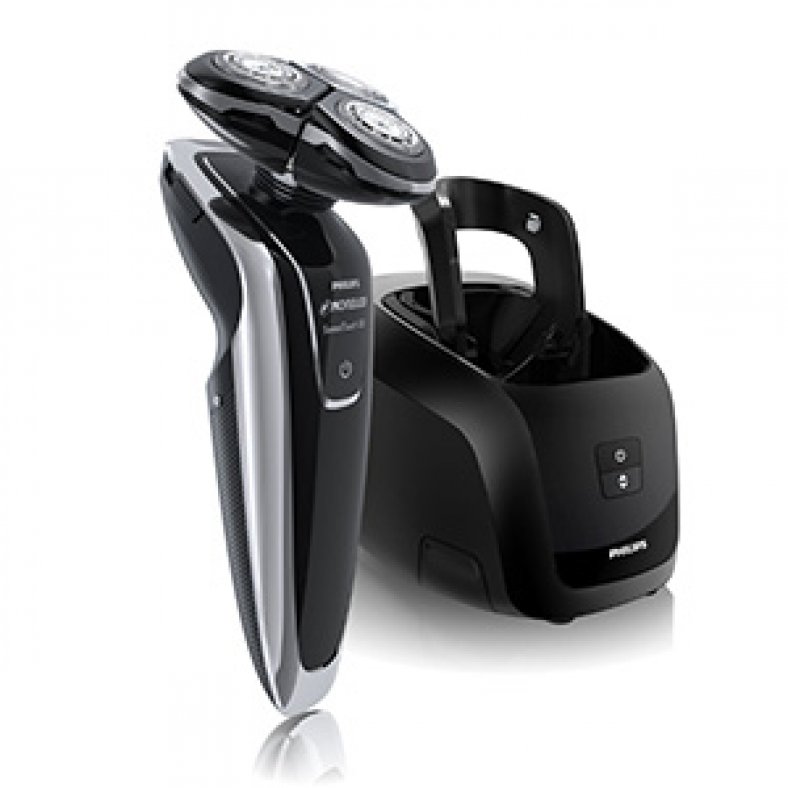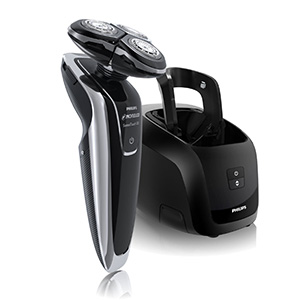 Anyway, some starting point is necessary. Why shouldn't it be the Philips Norelco line of electric shavers, the part of Philips series of shavers? Many people have found this choice quite satisfactory.
Norelco are rotary shavers and this brand is one of the best in its class. But if you have sensitive skin or for any other reason prefer foil shavers, then pay attention to Panasonic. They have a wide range of foil shavers that are comfortable and easy to use. The price range is from the middle to high.
Other deservedly famous brands are Remington and Braun. They present a variety of models that are able to satisfy every kind of tastes and wallets.
All mentioned manufacturers have hundreds or thousands of positive reviews not only by advertising companies but by average consumers too.
Hidden Costs and Inconveniences
Unlike cartridge razors or safety razors with which the main bulk of shaving expenses will be stretched it time and consists in regular buying new cartridges and blades, an electric shaver is what you buy and use for years without further thoughts about shaving problem.
Still, sooner or later cutting tools of your shaver will get blunt and need replacement. In most cases such parts go with the shaver when you buy it, otherwise, it isn't a problem to buy them additionally. Some manufacturers have their own channels of distribution, so it will be a little more difficult to find their specialized shops.
You also will need to order a special delivery, for which your ads they will charge you an additional dollar or two. But as a rule, you can buy what you need at any shop selling electric shavers – probably, in the same department you've bought your shaver.
The voltage and sockets of a home electric grid aren't the same for every country, so if you travel a lot, pay attention that your shaver has worldwide adaptability, lest your shaver becomes a useless weight after the juice is out of the battery. All kinds of adapters are on the sell too, of course.

Have a great shaving and I hope this article will help you to choose the best electric shaver.
---
How We Appraised Each Electric Shaver
Most men think purchasing a razor is a matter of picking the first product they see. Such dismissiveness is understandable to some extent, as we're all a bit simplistic regarding the "small stuff." Anyhow, we know that there are details that set "good" from "standard."
Braun, Philips Norelco, and Panasonic products are, on average, among the best available in the industry, but we've compared each electric shaver to assess how well they fare in three key departments to determine if they deserve a spot in the list.
The Conclusion
Electric shavers might not be total replacements for old-school razors when it comes to close shaves, but they outdo their elders in speed and convenience, something valued by the modern man.
With the market's high stock of electric razors, a critical outlook is needed to avoid purchasing substandard products that will go straight to the trash bin after messing your face. There are countless ways an electric shaver can fail, but Braun's history is a testimony of their dedication to the industry.
We sincerely hope you can find something you can use in this list of the best electric shavers (on our opinion). But at the very least, you can make an informed decision on the matter!
Do you already use electric shaver or only plan to? What's your choice? Leave your comment below.
---