Best Men's Hair Removal Cream for Private Parts
One of the most essential parts of male hygiene is the maintenance of pubic hair. This often involves getting rid of these hair in the private parts which tend to grow with reckless abandon. A while ago, men still made use of electric razors for shaving private parts but this usually left ingrown hairs or led to skin irritations.
Men's hair removal cream for private parts performs the basic function of removing pubic hair and they are a lot more effective than other means. Since you would be wanting only the best quality, we have compiled some of the best men's hair removal creams for private parts that are tested, trusted and generally safe.
Top Hair Removal Creams for Men in November, 2023
---
Let's take a very close look at each of these best-selling creams: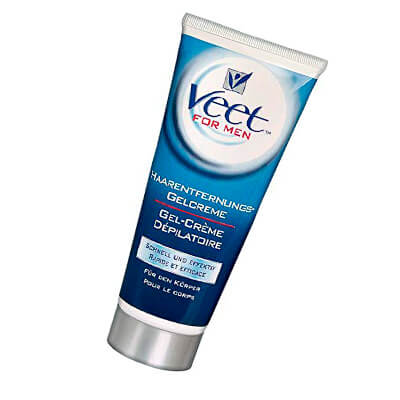 This hair removal cream has gotten so many positive reviews for its effectiveness. Asides from working great on coarse hair, it is also great for lighter and thinner hair follicles that most women possess. It remains one of the most excellent hair removal creams on the market.
Key Features
The key ingredient in this cream is Potassium Thioglycolate
Contains skin healing properties such as vitamin E and Aloe Vera to guarantee aftershave freshness
Package includes a spatula to help you spread the gel over the hair more evenly
Value
The effectiveness of this product is not to be doubted at all. It comes with a lot of positive reviews from users and contains a number of additional constituents such as Aloe Vera to give a great hair removal experience. It would indeed make a great purchase.
Pros:
Works very fast and is pretty effective
This hair removal cream is quite affordable and isn't on the pricey side
Easy to use; requires only three steps
Cons:
Its odor is quite strong and would require that you make use of it in a well ventilated room
Our Verdict
Veet for men hair removal gel creme offers a number of amazing features and strength that can rarely be found in other similar products on the market. For its price, it could also make a pretty good purchase. Basically, you won't go wrong with this product.
---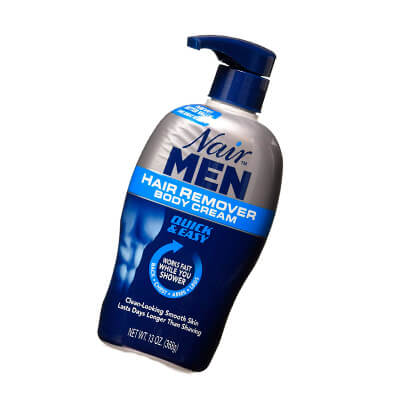 Nair remains one of the most notable names on the market when it comes to hair removal creams for both men and women. Nair for men is specially formulated to remove coarse hair found in men. Nair men is suitable for removing hair from multiple body parts.
Key Features
The active ingredient is Potassium Thioglycolate and a bit of alcohol
Specially formulated to tackle thick and coarse hair
It contains aloe vera to ensure after shaving freshness
Value
If you are looking for a hair removal cream that really works, then Nair for men is a great choice. The price tag on the cream is very affordable even for the average man. Every cent spent on this product is totally worth it and you can be sure to get great value for your money.
Pros:
This hair removal cream comes with a great manly scent that remains after use
It is relatively safer for use than a number of other creams on the market
Easy to apply and works effectively
Cons:
It may cause slight irritation on sensitive skin types
Some users have complained about hair left over even after cream application
Our Verdict
Although it might result in some form of skin reaction when used on sensitive skins, this hair removal cream totally lives up to its reputation as one of the best on the market. It has an effective active ingredient and some other amazing constituents to ensure a great experience.
---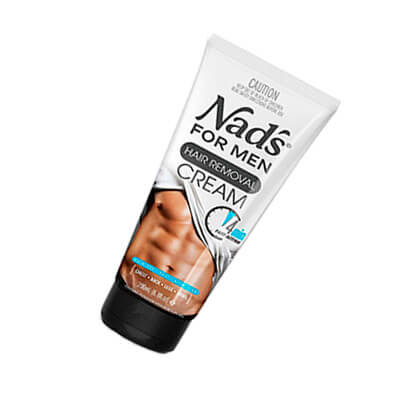 Nad's is another household name in the area of best men's hair removal creams for private parts. It is specially formulated to deal with tough and coarse hair that is characteristic of men's hair. Nad's comes in great packaging and is pretty easy to use.
Key Features
Active ingredients are a combination of Potassium Thioglycolate and Potassium Hydroxide
It contains shea butter, sweet almond oil and cucumber fruit extracts to give excellent shaving results
The container is designed to get the content out easily
Value
The combination of key ingredients in this hair removal cream makes for a very potent mixture that guarantees effectiveness. Nads for men sells at a great price considering all the amazing features and ingredients it contains.
Pros:
Contains a potent combination of active ingredients that actually work
Also suitable for use on other parts of the body
Ingredients to keep the skin nourished and hydrated inclusive
Cons:
Some users have complained about the cream's smell being too strong and usually requires a bath after use
Our Verdict
Nad's hair removal cream for men is one of the major contenders with Nair's for men in the market. This implies that it also has a similar guaranteed effectiveness and works great on coarse hair. It is quite easy to make use of too.
---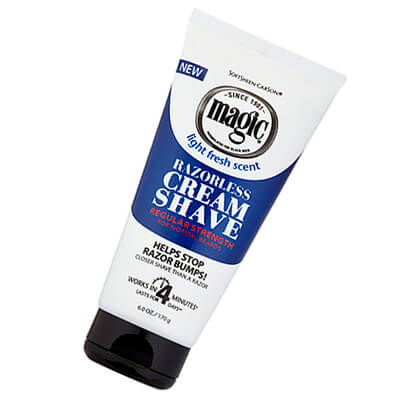 In case you are looking for a functional hair removal cream that isn't from any of the big brands, then this would make a pretty great choice. It is formulated to be used by men with sensitive skins due to the absence of Potassium Thioglycolate.
Key Features
Calcium Hydroxide serves as the key ingredient in this cream
Designated by manufacturer to be specially formulated to meet the hair removal needs of black men
Shea butter is one of the constituents of this cream and leaves the skin shiny and healthy
Value
Magic razorless cream shave is specially formulated for sensitive skin types. If you have got a sensitive skin, then you can rest assured that this hair removal cream would do you a world of good. For its amazing abilities, the price tag is fair.
Pros:
It is very suitable for use on sensitive skins
It contains shea butter that leaves the skin shiny and nourished
Despite being designed for beards, it is also suitable for removing hair from other parts of the body
Cons:
It could be a bit too strong for very sensitive skins
Complete caution is required when using the cream in pubic areas
Our Verdict
Overall, this hair removal cream presents an opportunity for men with sensitive skins to finally get something suitable for them. Similarly, it does not take a lot of time to get the work done and it also does it pretty effectively.
---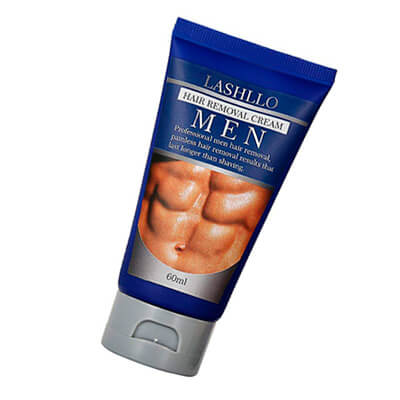 One of the major features of this cream is that it is suitable for use on a wide variety of skin types. It gets rid of hair in as little as five minutes and is easy to apply also. It also ranks as one of the most effective creams on the market which is why it made this list.
Key Features
Contains natural essence that does not cause any irritations or injury to the skin
Made of aloe vera and vitamin E which constitute the major ingredients
It contains vitamin E that keeps the skin moisturized and healthy
Value
This cream makes the price tag attached to it look minuscule relative to the functions that it performs. Thanks to its constituents that gives wonderful results, it is worth every cent spent on it. Furthermore, it contains a number of natural ingredients which are not found in a number of other creams.
Pros:
It contains a gentle formula which makes it suitable for use on sensitive skin
Removes hair very easily and rapidly
Contains natural essence that prevents itches, rashes, skin inflammation, and skin peeling
Cons:
It may not be very suitable for use by people with a history of allergies
May not be as effective as other creams that possess a chemical as active ingredient
Our Verdict
Unlike other creams on the market, this cream mainly contains natural ingredients that make it very suitable for all skin types. In addition, it does not come with a very high price tag which makes it very much available to the average man.
---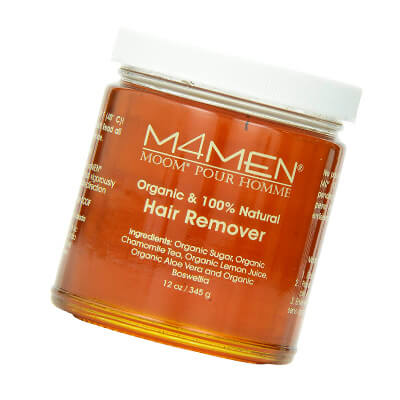 Moom saves the skin from having to come in contact with certain not-so-safe chemicals which could be present in other chemical-based hair removal creams. It contains a mix of natural ingredients that have anti-inflammatory characteristics and very soothing effects.
Key Features
Formulated from totally natural ingredients including sugar, water, chamomile, lemon juice, aloe vera and boswellia.
Gluten-free and suitable for use by vegetarians
It comes in a refill jar which implies that you can reuse the container after the content finishes
Value
Like every product made from natural means, this hair removal cream may be quite pricey but would be worth every cent spent on it. Natural ingredients are really good on the skin and also the refill feature ensures that you do not have to get another container. In summary, these make some really great reasons why you get value for your money
Pros:
Gentle on sensitive skins since it is made from natural ingredients
Refill 12 oz jar and gluten-free product
Leaves the skin looking healthy and moisturized
Cons:
Some men have complained about experiencing pain during the usage process
Some users have claimed that it isn't very suitable for use in the genital areas
Our Verdict
Unlike most of the other hair removal creams on the market, this one is suitable for use by vegetarians which is a very big plus. Also, the manufacturers claim to have considered the aftereffects of removing hair from the body and ensured that it is a smooth process.
---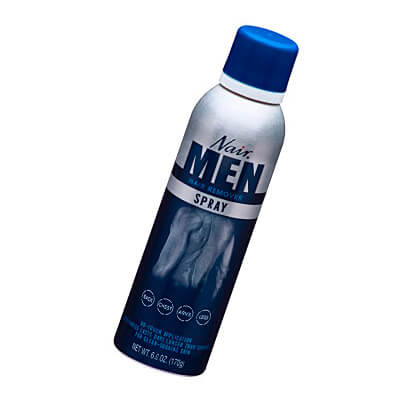 Nair's offers the same formulation that is present in the cream except this time, it's in spray form. With this, you don't have to stress about cream spreading to areas you do not want it to since the spray offers a more localized application approach. It is formulated for men who would prefer to just spray and get it over with.
Key Features
The key ingredient in this spray is Potassium Thioglycolate
This spray offers a no-touch application format
Zero side effects- no occurrence of burns or black spots after use
Value
Just like the Nair's cream, this spray is highly effective and performs albeit faster than the cream. If you're looking to use a hair removal formulation without having to rub with your hands, then this presents a viable solution. Its price tag is also great relative to the features it sports.
Pros:
Does not require touch for application
Can be applied on hard to reach areas
Relatively suitable for all skin types
Cons:
It cannot be used for facial hair
It may cause itching or rashes on some skin types
Our Verdict
This product remains one of the most trusted and notable hair removal products on the market. Its ease of use is pretty amazing seeing that it requires only a wipe after application. It is very convenient to use and can be used by a wide variety of men.
---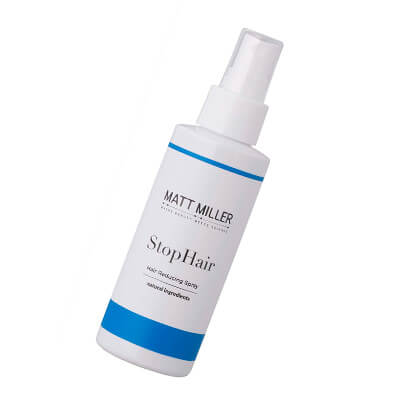 Compared to all the other hair removal creams on this list, this one of the hair removal formulations that comes in form of a spray. It is gentle on sensitive skins and could be applied on both the body and pubic regions unlike number of other creams or sprays on the market.
Key Features
This product does not require daily application like other creams based on Potassium Thioglycolate
It relies on a combination of certain substances including glycerol, Chelidonium majus (Celandine) Extract, Larrea divaricata (Chaparral) Extract, Aqua, Almond Extract, Olea europaea Extract
Its mix of natural ingredients help to re-inhibit hair growth after application on the skin
Value
This spray is a bit on the high end of prices but its composition and functionality totally make the price tag on it worth every cent spent. It also contains moisturizer and inhibiting characteristics which keep the skin soft and reduces hair growth rate.
Pros:
StopHair hair reducing spray hair effectively inhibits the growth of more hair
It possesses some constituents that help to moisturize the skin
It does not cause any pain or injury to the skin
Cons:
StopHair hair reducing spray may cause rashes on some skin types
Some users have also claimed that it made their skin rough
Our Verdict
This hair removal cream is not just great for removing hair, it also prevents hair growth. It also makes hair soft and easy to remove. However, it requires constant usage in order to keep  hair growth at a minimal level.
---
Buyer's Guide
Hair removal is a very sensitive process that shouldn't be accorded little or no significance. Asides from other facts, this is because you would be making use of products that would be coming in direct contact with your skin and pores or follicles. Therefore, you shouldn't just select any cream on any shelf without taking any care or having any knowledge of that particular cream.
Just like every other product sold on the market, there are good and  bad hair removal creams. This is why we have made it a point of duty to help you identify the best brands on the market and educate you on all there is to know about them.
Similarly, in the event that you would like to purchase a hair removal cream on your own, we have taken it upon ourselves to ensure that you get the proper guidance which would guarantee that you pick only the best.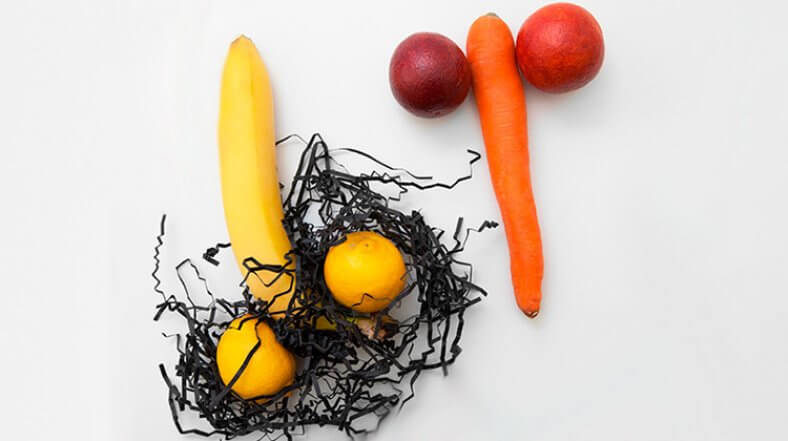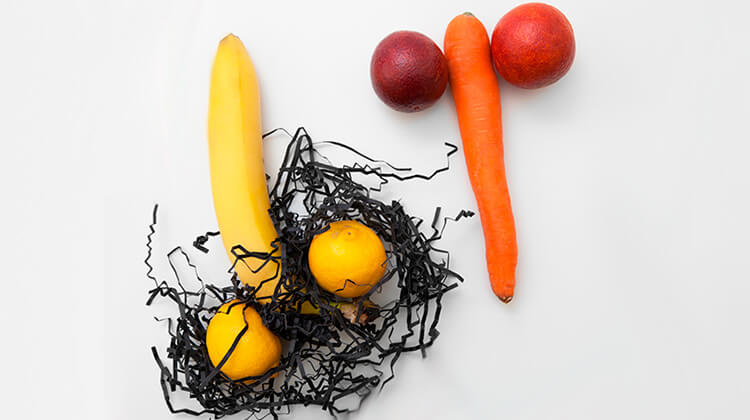 In order for this to happen, we have compiled a number of factors which are essential for you to consider before buying men's hair removal cream for private parts. Also, we would be including some tips that would give you an edge over other buyers in the market when you are selecting the most effective creams. The factors and tips you need to consider/remember include the following:
1. Hair Texture
Most hair removal creams are formulated so that they are suited to be fully effective on certain hair textures while they may not be very effective on other hair textures. This implies that you need to fully know and understand the type of hair texture that you have.
While some men sport coarse and very tough hair, some other men have very light hair; almost as light as baby hair and some have thick, dense hair. The hair removal cream that would be the most effective would be one that is specifically designed to be used on your hair type. Also, making use of random creams could lead to certain skin reactions or irritation which could disfigure the skin.
2. Skin Type
When selecting a hair removal cream, your skin type is one of the major determinants of the type of cream you buy. This is because not all hair removal creams are suitable for use on all skin types. Similarly, some manufacturers actually indicate on their products, the type of skin type it is suitable for.
In general, if you have sensitive skin, then it is advised that you go for a removal cream that contains a lot of natural ingredients and very minimal chemical based constituents. Ingredients such as aloe vera and cucumber extract make up a great hair removal cream for people with sensitive skins.
3. In Terms of Use
When selecting a cream or spray on the basis of use, there are two major sub factors that you should keep in mind. The first is "how often you need to make use of the cream" and the second is "whether or not the cream is made specially to remove hair on specific parts of the body".
For a hair removal cream to be effective, you need to make use of it as frequently as designated on the label or instructions – not doing this could result in incomplete hair removal. Also, while some creams are appropriate for use in certain parts of the body, it could cause itching, rashes and other forms of skin irritation when used on some other parts. This is why you need to ensure that you are getting the correct cream for your hair removal needs.
4. Ingredients
Since most hair removal creams contain a measure of heavy chemicals, checking out the product's ingredient list is essential to keep your skin healthy and free of infections or irritations. This is because some of these chemicals could have adverse effects on the skin and could lead to very serious skin diseases in the long run.
If you have sensitive skin, then you need to be extra careful when choosing hair removal cream. Some of these ingredients could result in burns or dark or red splotches and spots which clearly disfigure the skin. It could also result in severe discomfort which should not be tolerated since these creams have to stay on the body for a while.
5. Price
When you go through the buyer's guide of any product, more often than not, you would see the price listed as one of the major factors which you should consider. This is an indication of just how big of a role the price tag of a product plays in its purchase. Usually, price is not a measure of quality but this is no excuse to go for inferior products in the name of conserving cash.
It is also essential that you do not get a product that would break the bank just because you want to go for the best. Usually, you should have a price range in mind – this price range would help you go for the best quality while still remaining within your budget limits.
---
Frequently Asked Questions
Do hair removal creams have any side effect after use?
Basically, men's hair removal creams for private parts do not have any side effects that occur as a result of usage. However, if you make use of a cream containing ingredients that you react to, then your skin may begin to act up.
Also, using a cream or spray designed for a particular part of the body on another part of the body could result in certain complications.
How often do I need to apply a hair removal cream?
The frequency of application usually depends on the cream you purchase. While some might require that you use them very regularly, others might just require occasionally application. However, all these should be stated on the body or manual of whatever cream you are buying. If it isn't stated clearly, then you shouldn't make use of it.
Do hair removal creams actually work?
Like every other product you can purchase in the market, there are customer reviews with which you can determine whether or not a particular product works.
For hair removal creams, the ones mentioned in this article work great. However, the effectiveness of your hair removal cream would depend on factors like to type you buy, how often you use it and whether or not you are using it the right way.
Are organic hair removal creams any good?
Organic hair removal creams are a great bunch and if you see any that works for you, you should latch on to it. This is because they are generally a lot easier on the skin and minimize the risk of getting skin infections or irritations to a large degree. Also, the natural ingredients would effectively moisturize the skin and keep it looking healthy and shiny.
Can I use any hair removal cream for my private parts?
Doing this would be a very terrible idea since not all creams are suited to be used on private parts. This is because some creams contain certain ingredients that may be harmful to the region of the  private parts.
Also, some creams are specially formulated to remove the texture of hair that grows on the pubic area while some are formulated for thicker and tougher hair like the type that grows on the face, chest and head. Therefore, some creams or sprays may not be as effective as others in removing hair from certain parts of the body.
Before you select a hair removal cream, recall that you should determine the texture of your hair; this would make things a lot easier. Perhaps you just need a good trimmer for private parts.
What should I do when I see doing reactions?
If your skin begins to react to any cream or begins to get irritated, the first thing you need to do is to stop making use of that particular cream. The reactions simply imply that there is a particular ingredient that does not go down well with your body.
After stopping, check to see if these reactions would stop after a few days. If they do not, depending on the severity, you should pay a visit to your general practitioner to get some antibiotics or some form other form of treatment. However, if it is basic reactions like bumps or itching, then you could apply some salve and wait after days for it to clear up. Subsequently, ensure that whatever cream you are getting is gentle on your skin.
Do the chemicals in the hair removal cream result in any long term complications?
Hair removal creams are generally very safe and are approved by the regulatory body in charge of products such as this. The chemicals present in the cream are gentle on the skin and do not cause any major complications. Apart from the minor reactions that users experience once in a while as a result of sensitive skin or allergies, you can rest assured that there is no future or long term complication attached to making use of these creams.
---
Criteria Used for Review
In order to select the best creams on the market, we made use of certain criteria in order to get rid of lower quality products. Some of the criteria we used include the following:
Ingredients
We went through the ingredient list of the best products on the market and selected the ones that were gentle and friendly on the skin. Since creams with a greater portion of natural constituents are the best, we looked out for those that had ingredients like aloe vera and cucumber extracts among others.
We also ensured that the chemical-based ingredients present would cause only very minimal reactions even on sensitive skins.
Price
As always, we selected the best products that would be affordable for the average man. In doing this, we ensures that we didn't compromise on quality which is why certain products are a bit higher than the average price.
Similarly, we ensured that the hair removal cream could easily fit into any man's budget without him having to break the bank. Getting value for money was a paramount factor we kept in mind while screening products with price.
Review
Before going ahead to select any product, we ensured that we checked out the reviews that users gave about the product. Apart from considering the products with very high positive reviews, we also ensured that these  reviews were genuinely given by actual users who purchased the product.
For the negative reviews, we did an in-depth study to confirm whether or not they were genuine. After doing this, we then did an in-depth study of our own in order to filter out the best.
---
Conclusion
Most men are usually concerned about hygiene especially in the private parts. Also, most men would love to get rid of hair with minimal stress. This is why the use of the best hair removal creams for men have become very rampant. Similarly, it is highly advised that you follow the instructions that come with the hair removal cream in order to get very effective results.
For men with very sensitive skins, it is essential that the ingredients that are used in making the hair removal cream are totally safe. Also, recall the factors to consider before purchasing a hair removal cream that were mentioned earlier in the article in order to speed up your decision making process.
Summarily, armed with this guide, then you are equipped to step into the market with a guarantee of selecting the best product available.