Advanced Barber's Workshop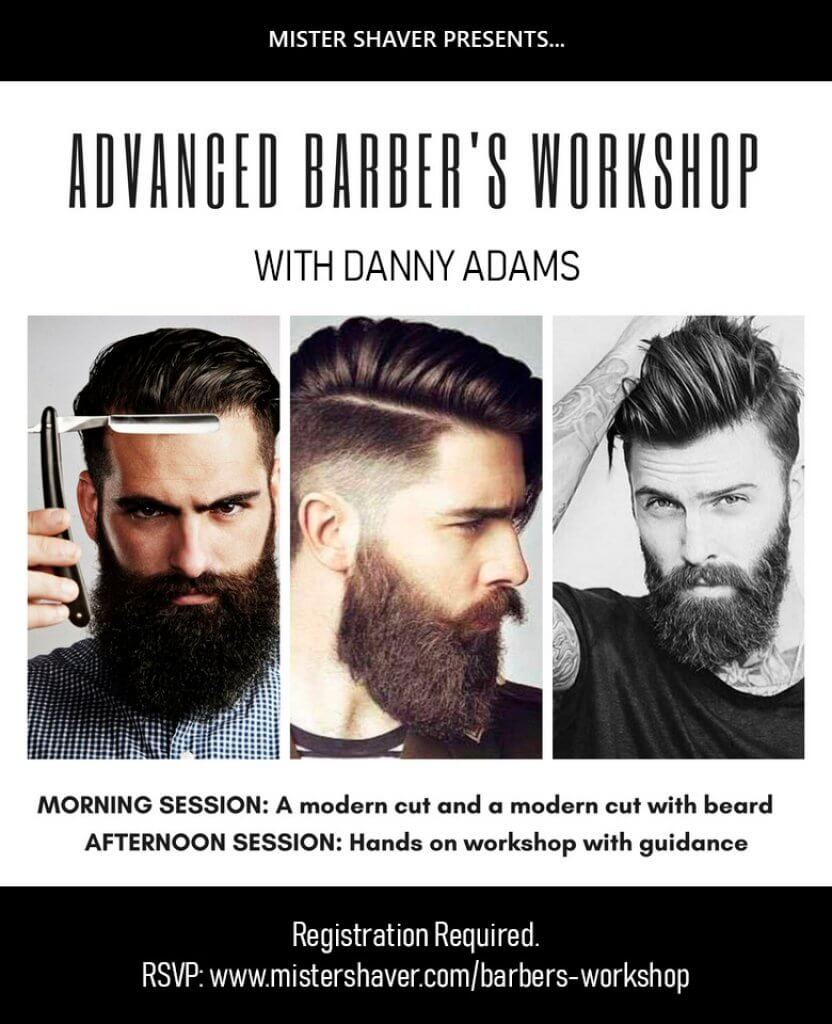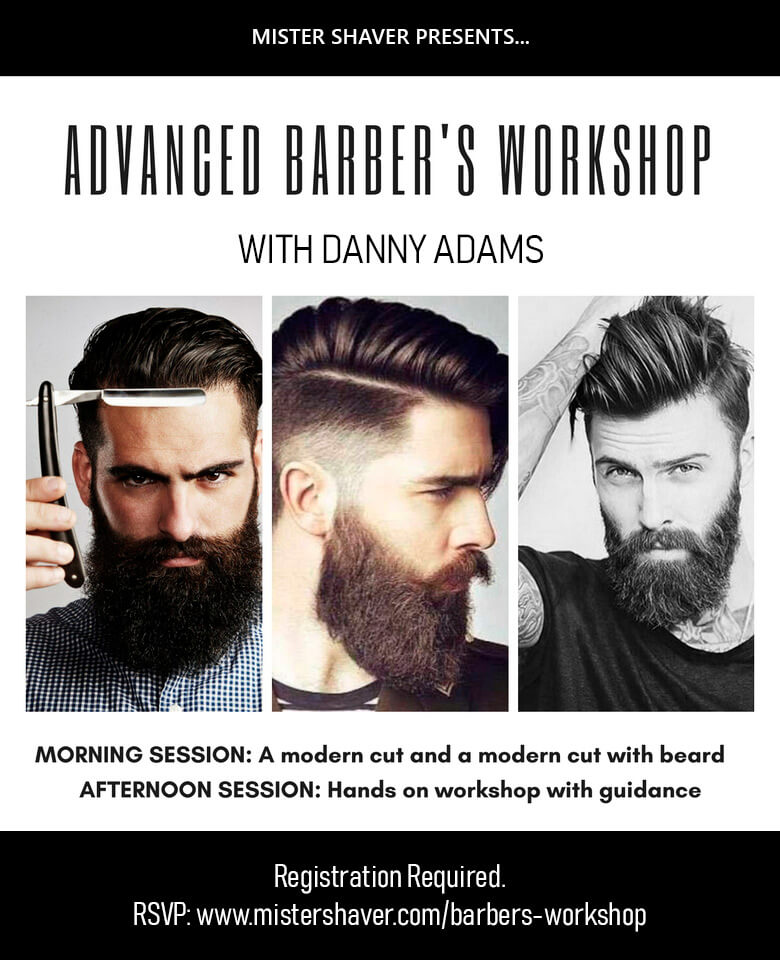 Our barber workshop course is intended for both experienced barbers and regular men who want to bring their beard care to a new level. In addition to improving skills, this course will provide an insight into modern hair and beard styling. Danny Adams is the award-winning owner of Mister Shaver Barbershop in Chicago, IL. He is a member of the National Barber Team and has competed at a number of US and World Championships.
Learn cutting edge skills from highly regarded and experienced barbers:
The Workshop is Absolutely FREE!
Registration is REQUIRED and limited to 30 participants.
Fill the Registration Form below and we will contact you shortly with more Event details.
[contact-form-7 id="3142″ title="RSVP"]