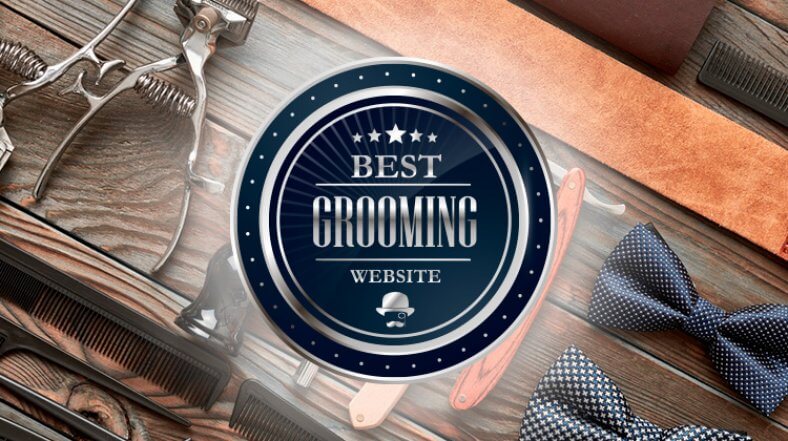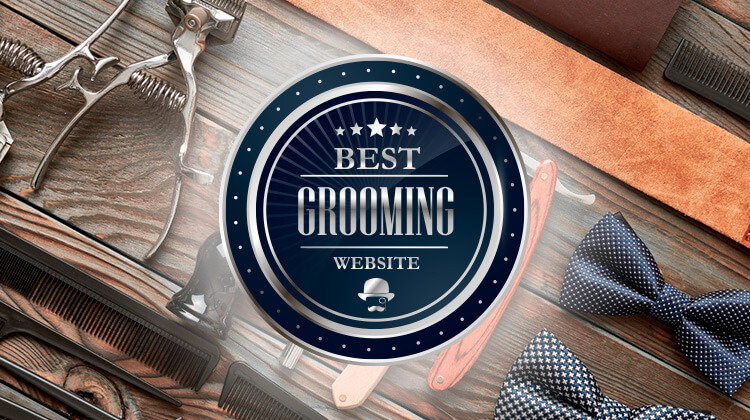 In recent times, it has become pretty easy to get any information you need about matters relating to men. The number of blogs and websites available is just insane and this could pose quite a problem in terms of authenticity. This is why we have compiled a list of the best grooming websites that you should always check out.
Shaving Blogs and Magazines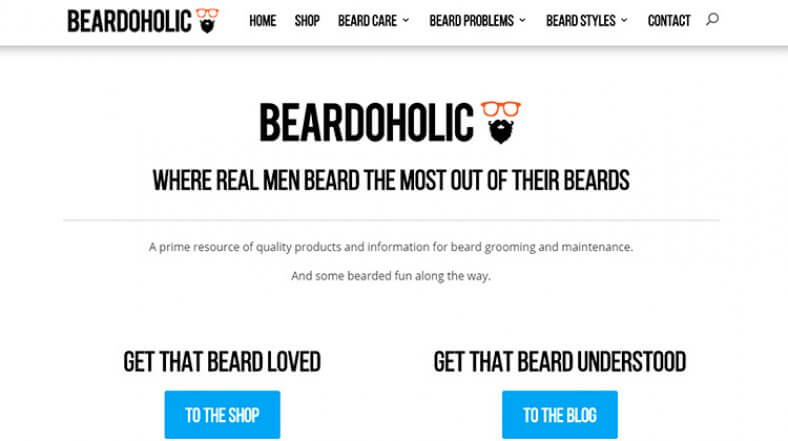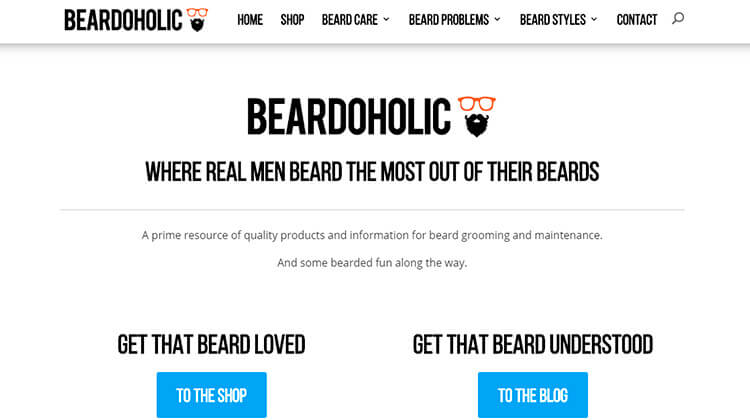 Just like the first statement on their page connotes, Beardoholic is all out to help men with any beard issues. Being one of the best in the business, they offer an unlimited store of information relating to beard grooming and maintenance. Sales of quality beard products including beard oils, beard combs and beard balms is one of the aspects that Beardoholic deals in as well.
---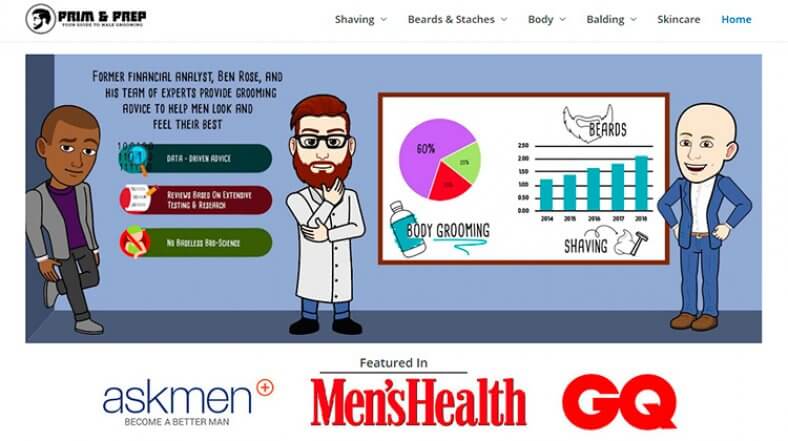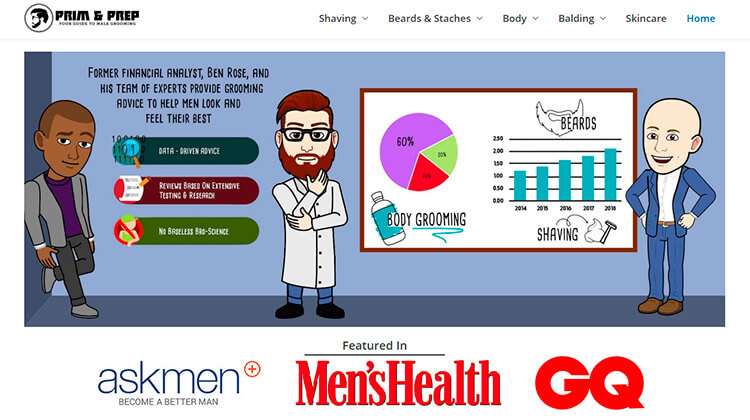 Here's one thing we're pretty sure of – every man wants women to get attracted simply by his appearance. Prim and Prep helps you to make this possible by attending to every of your hair issues. Ranging from your beard to your armpit hair and even your pubic hair, prim and prep gives you only the best information. There are articles on every aspect and all you've got to do is check it out.

---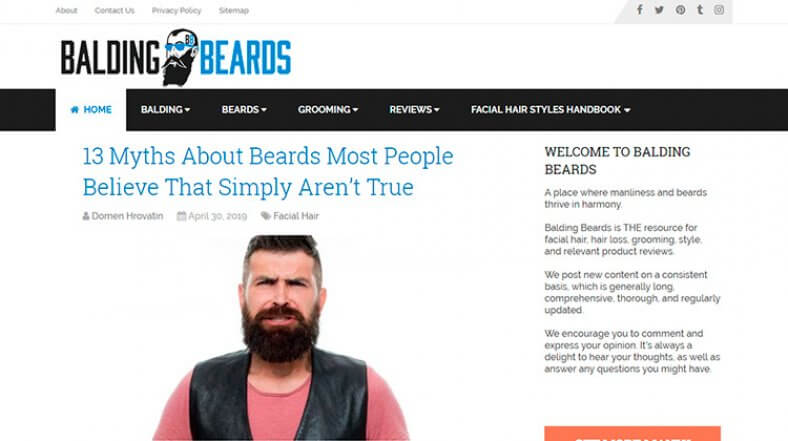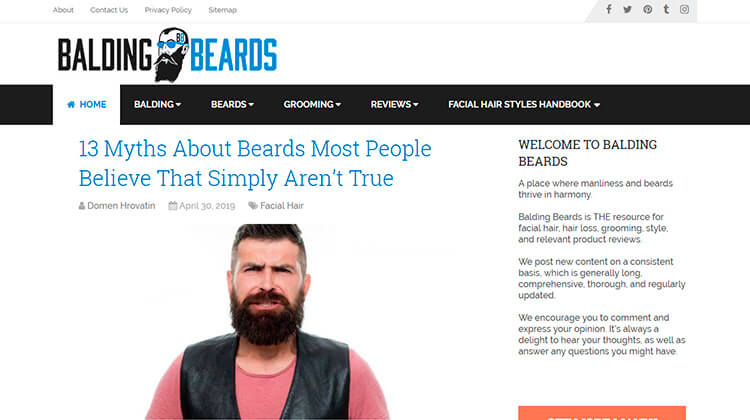 Beards maintenance is essential to sporting a sensational look as a bearded man. Well, Balding Beards understands this just so well and is ready to help you out. With a large number of articles available on their website, Balding Beards has covered almost every angle to hair care there is. Similarly, they provide information about skin care and other stuff that is bound to make you look just amazing eventually.

---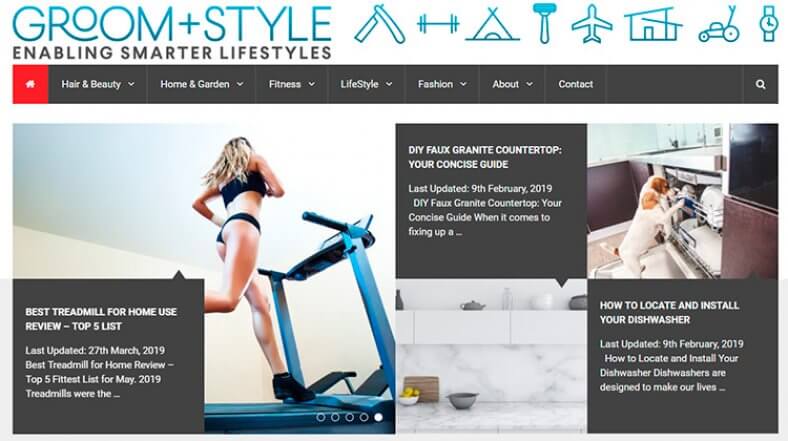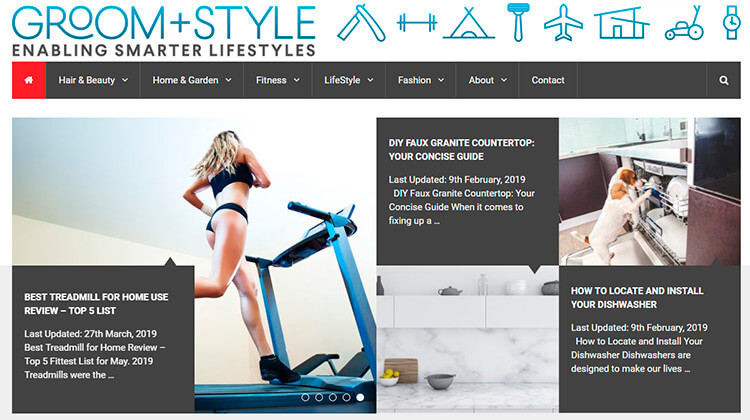 Groom and Style provides you with all the information you need pertaining to grooming, luxury, style, home life and beauty. Beyond looking great face-wise Groom and Style is committed to ensuring that every other area is just great too. There's a myriad of succinct and accurate reviews and articles on nearly every inquiry you may have with regards to these categories. With Groom and Style, you can be sure of nothing less than the best information.

---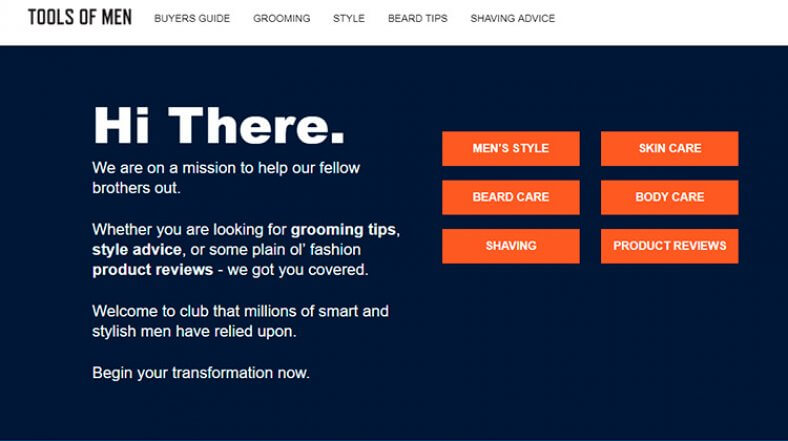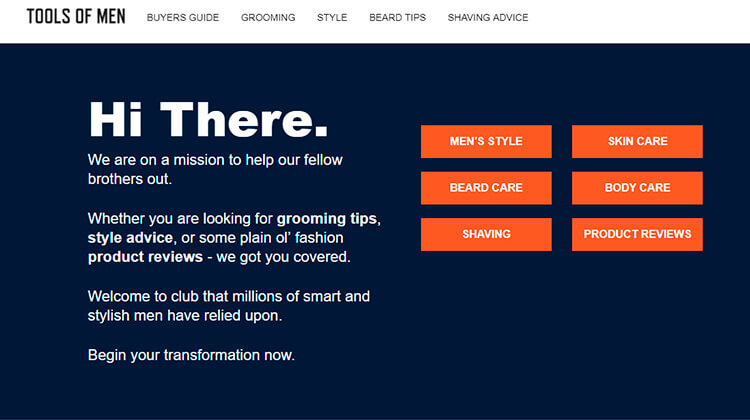 Tools of Men offers an unlimited amount of information in a range of areas including grooming tips, style advice and product reviews. In terms of skin care, beard care, and body care, you can be sure to get step by step detailed guides and tips to help you look better. Beyond your face and skin, Tools of Men is also concerned about your appearance and fashion sense as well as your accessories so that you look great always.

---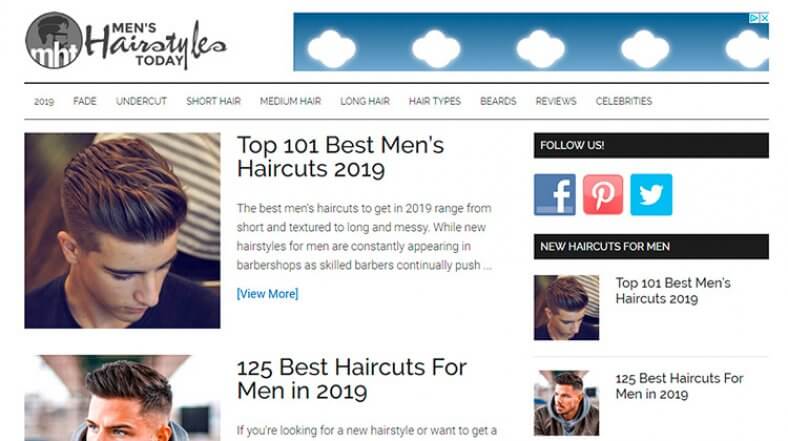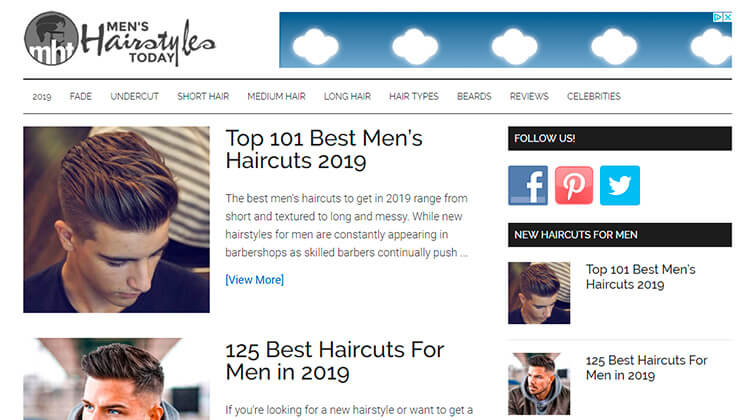 When it comes to anything that has to do with contemporary hairstyles for the modern man, Men's Hairstyle Today lets you know all you need to. Depending on your facial orientation or the shape of your head, they have a comprehensive list of hairstyles that would fit perfectly. Apart from men, they have also got your kids covered. Also, Men's Hairstyle Today relieves you of the stress of searching for the best hair products, they have that covered as well.

---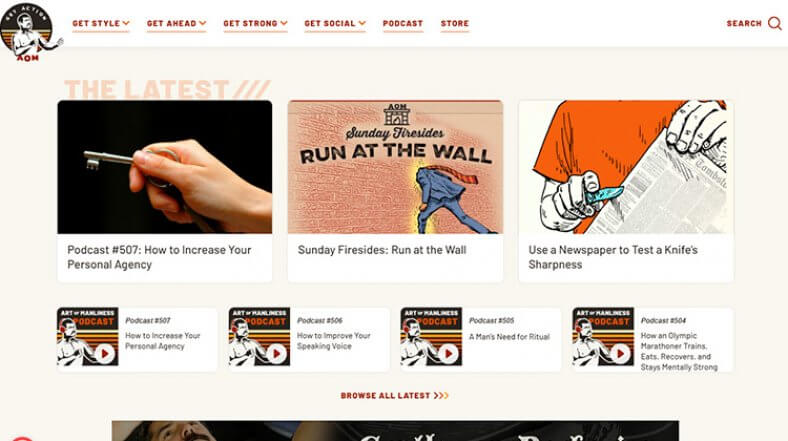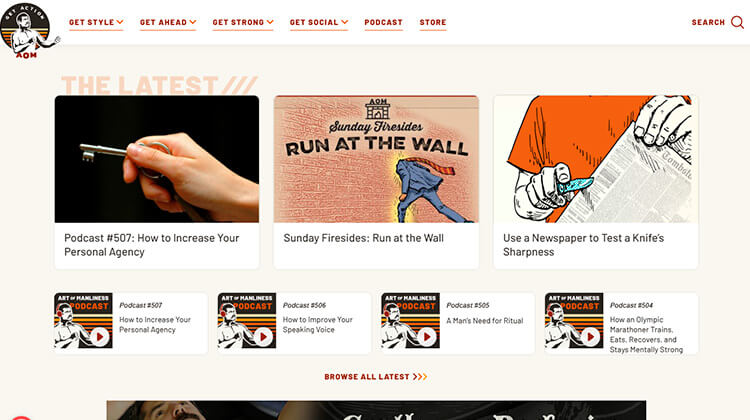 If you really want to prove or find out just how much of a man you are, then Art of Manliness is the place for you. As a man, you should be able to carry out certain tasks, strike certain deals and learn various survival skills, Art of Manliness guarantees you these. In terms of beard care and general stylishness, you can get a detailed breakdown of how to go about it. In addition, they help in selection of the best products you would need to become a complete man.

---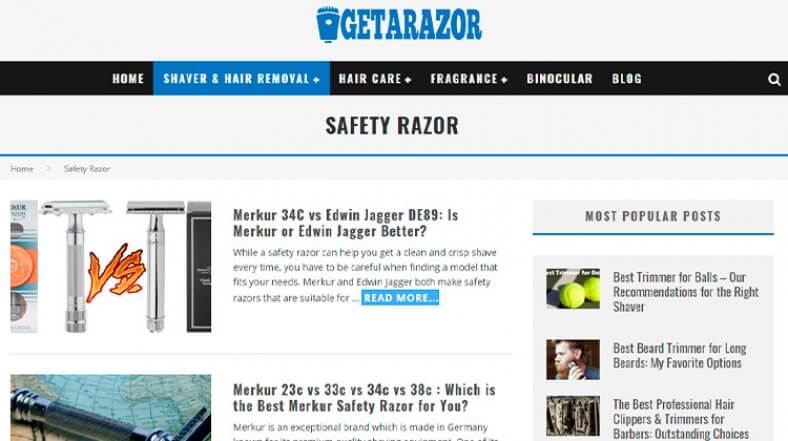 As a bearded man, one equipment that you cannot do without is a razor. Why do you need a razor? What kind of razor is best for you? What types of razors are there? Get a Razor answers all these questions and more. Detailed reviews of the various types of razors available to take meticulous care of your beards with including electric razors,  straight razor and cartridge razors are expressly stated. They also provide information about accessories and hair care products that you should know about.

---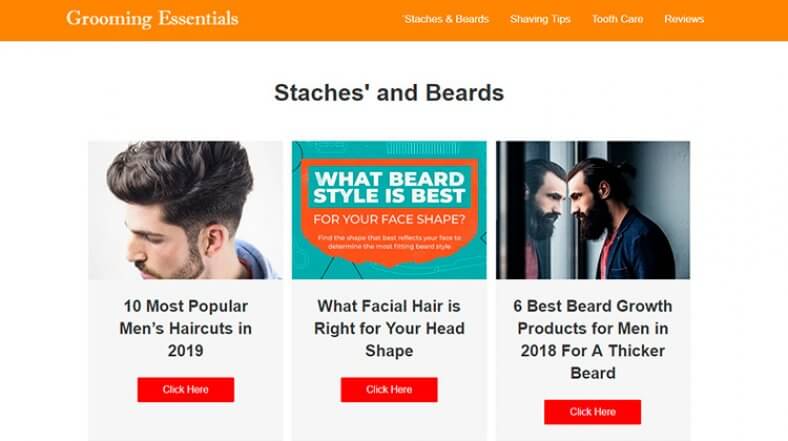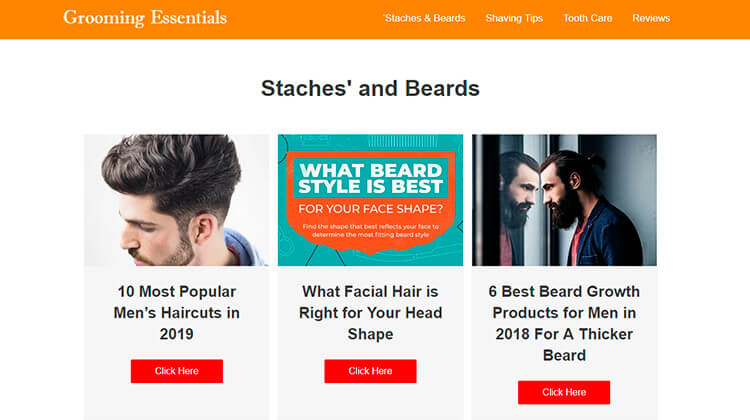 Grooming Essentials Blog is all out to help you make the best first impression always. It is believed that grooming products could be your best chance at this, but the question remains 'how do I go about using grooming products?'. This is the question that Grooming Essentials Blog answers with every one of their blog posts. From shaving to hair styles to skin care, try offer valuable information that would be of great benefit to you.

---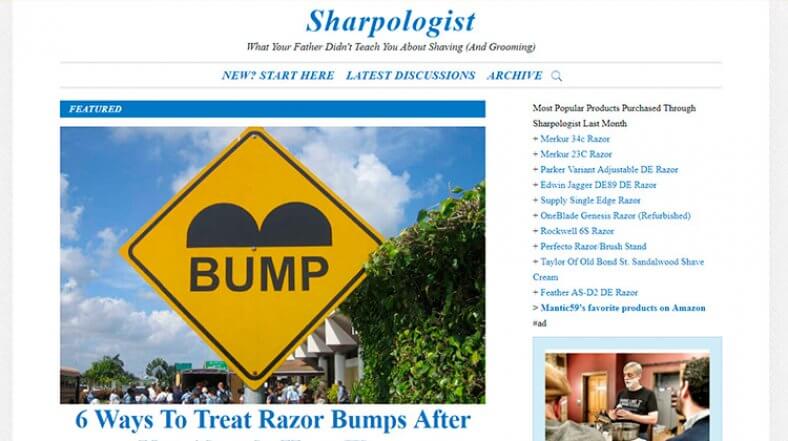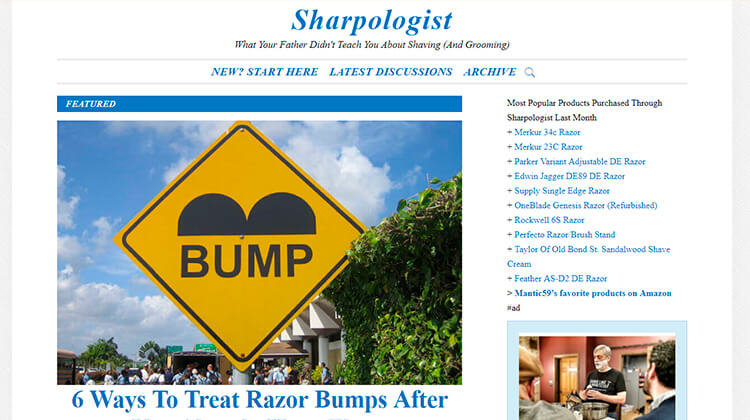 Sharpologist remains one stop to learn "what your father didn't teach you about shaving (and grooming)". Any issues relating to shaving whether wet shaving or dry shaving is and here. Will a series of blog posts on how to properly groom yourself for various events, Sharpologist helps you make a gentleman out of yourself. Reviews of the best shaving equipment including razors and clippers can be found here as well.

---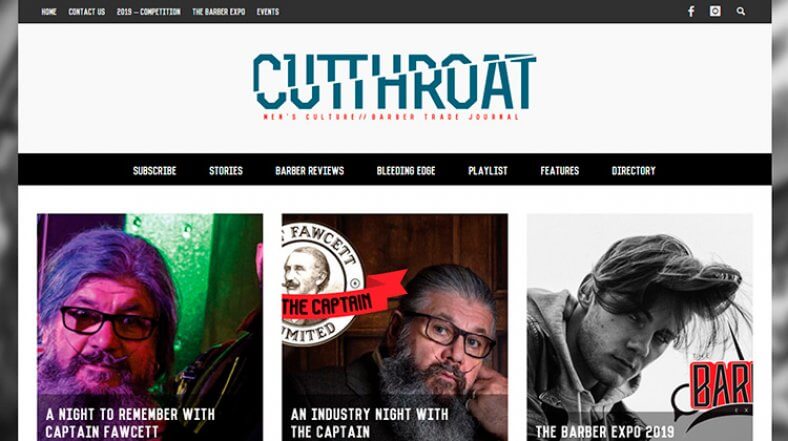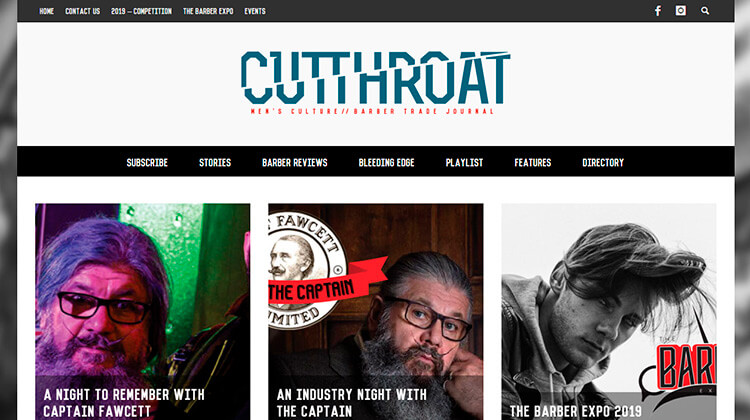 The Cutthroat Journal is an educational, insightful and networking news magazine that keeps professionals and the average man in the know about new product features and industry news. The Cutthroat Journal mainly focuses on vogue fashion and health while being an authority on matters that have to do with male grooming. It is mainly published to provide the modern man with grooming information that would help him stay above his contemporaries.

---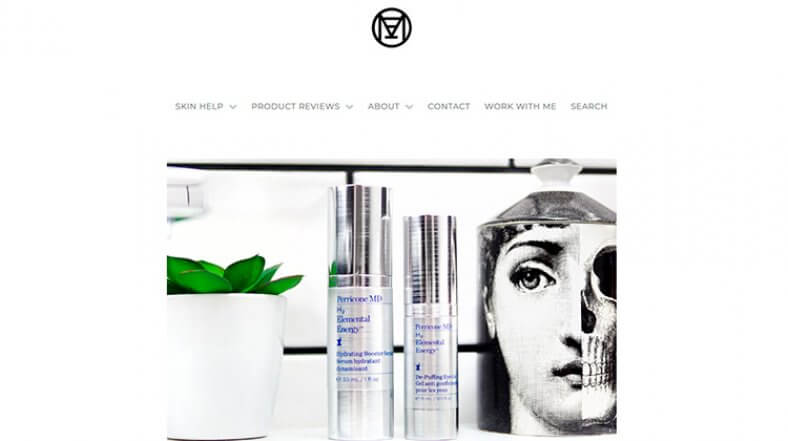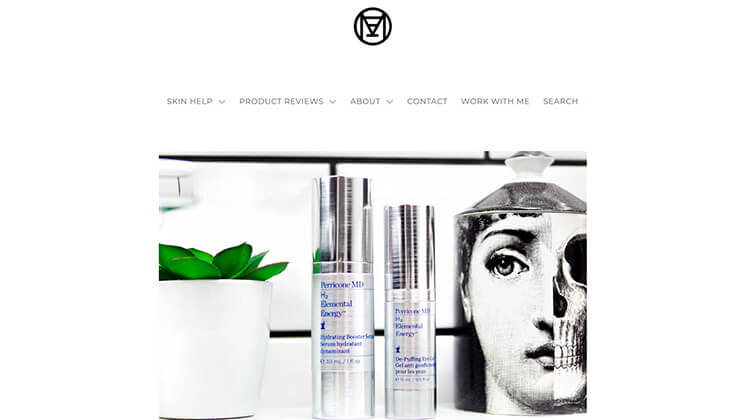 Manface is a blog that is solely dedicated to men's skincare, beauty and grooming alongside everything that has to go with it. This includes beauty products, razors and beard groomers among others. Manface also shares tips, stories based on personal experiences, rants, and basically any information that has to do with men grooming. Product reviews and description are included in the itinerary as well.

---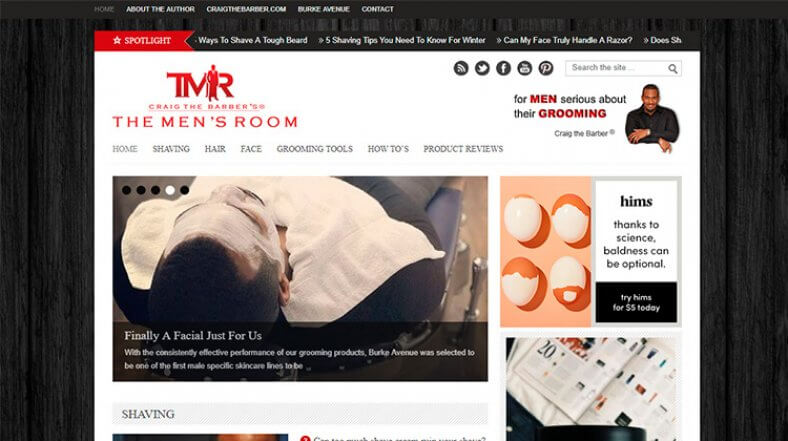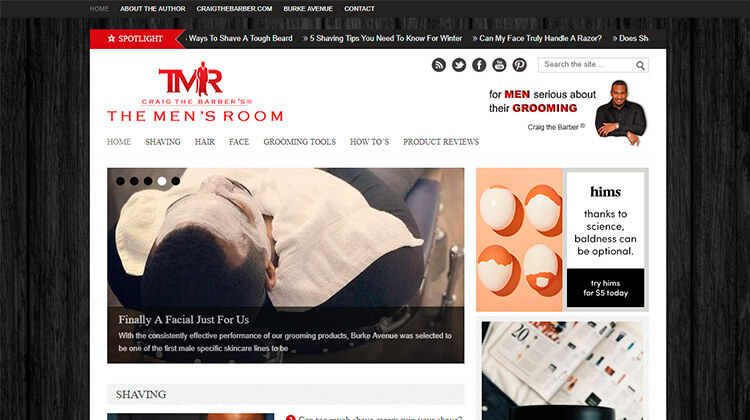 The Men's room provides comprehensive information on everything that a man needs to be on his A-game. Similarly, there is a list of the best grooming tools which can be used by men for different grooming processes including shaving and haircuts. You need a detailed reviews of various grooming products? The Men's room has also got you covered. How-to's about most common and pretty complicated grooming processes can be gotten too.

---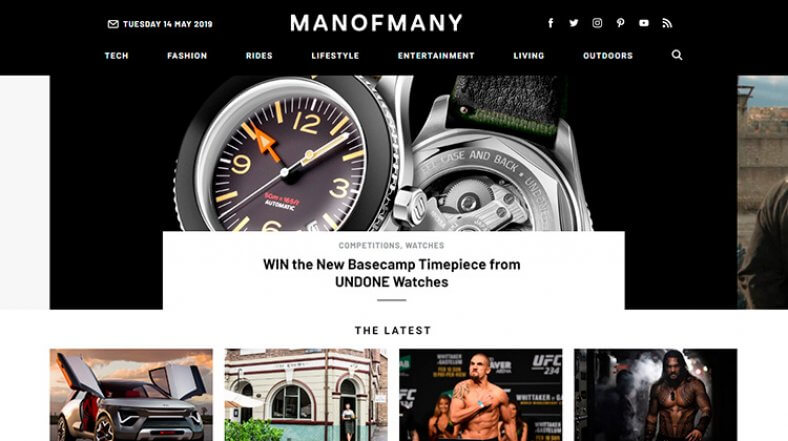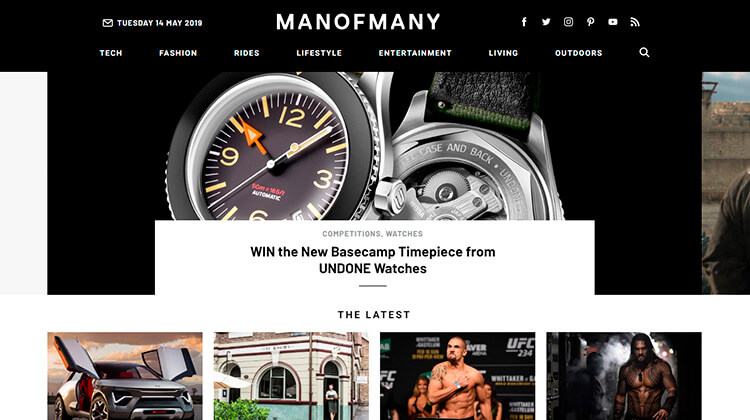 Man of Many is all about styles and latest trends in the industry which men should keep up with. They inform about latest products, style and culture at any point in time thanks to a team of information gatherers who are always at work. Ranging from movies to sneakers to tech and even cars, they deliver top-notch information. Man of many makes you a man of many facets with knowledge that goes beyond the basics.

---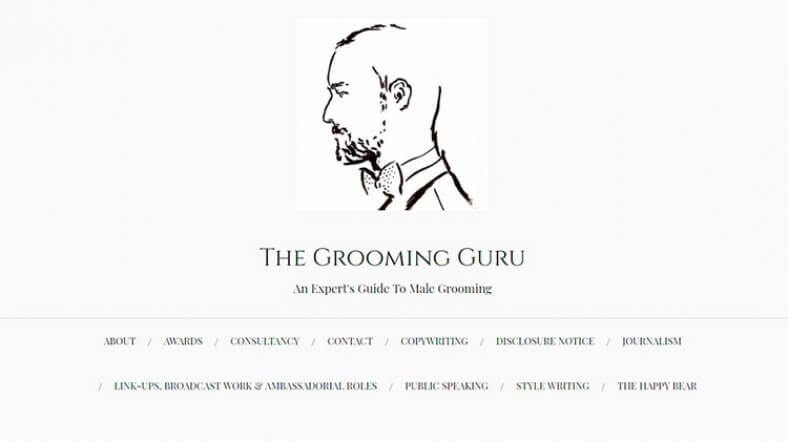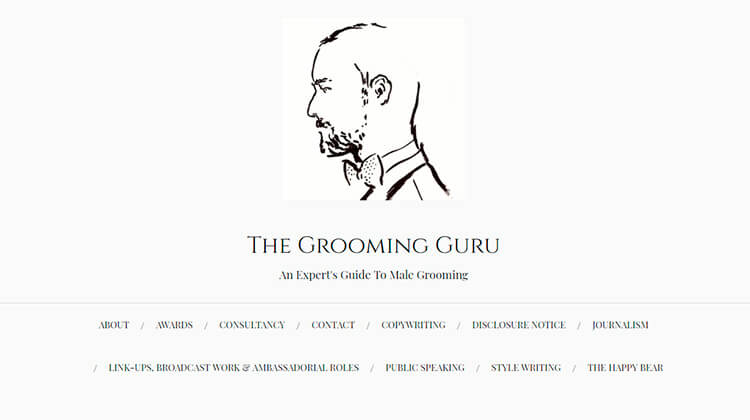 The grooming Guru is simply who he is, a grooming guru. With over 25 years of experience in grooming, Lee Kynaston had indeed become somewhat of a guru in terms of anything that has got to do with grooming. Here's one guarantee you can always have at the back of your mind, The Grooming Guru always has descriptions and reviews for the latest and best products for grooming published. This easy. You can keep up.

---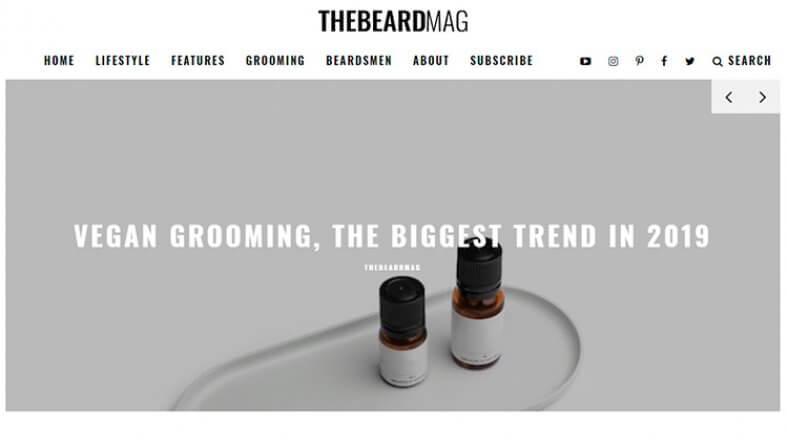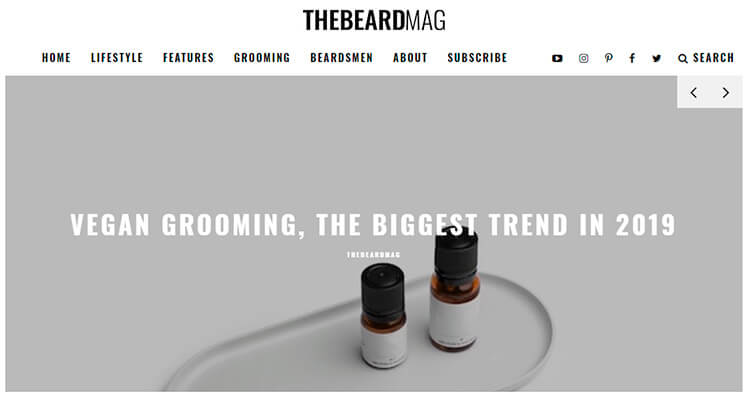 TheBeardMag is an online magazine that specializes in only one area of grooming – beards and has become quite an authority in it. The focus of this magazine is on educating men about all they need to know in relation to beards and a hub for beard lovers too. TheBeardMag covers every inch of beard business including product reviews, galleries, and basic grooming tips that every man should know about.

---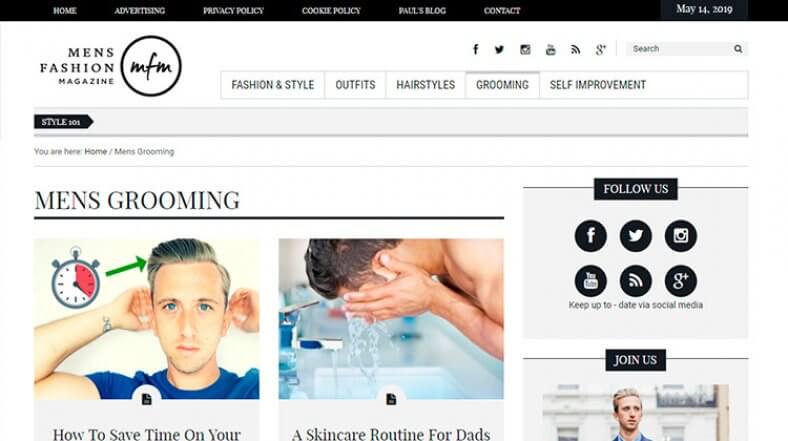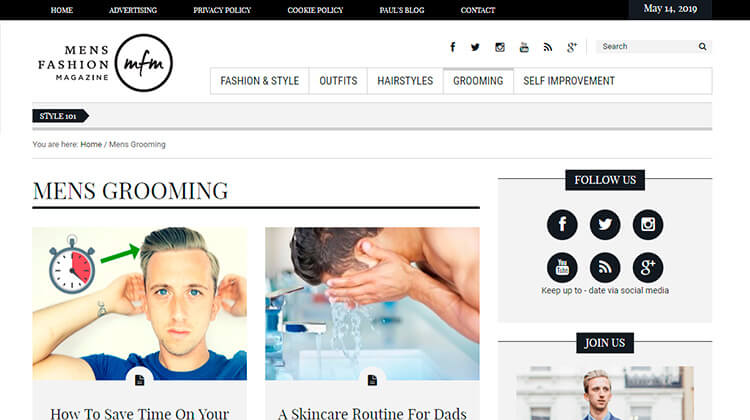 Men's Fashion Magazine is an online fashion magazine that has been in operation since 2011. The magazine aims at enlightening men on a range of topics including men's fashion trends, industry news, style tips and tricks latest and best sales offers. The Men's Fashion Magazine team is constantly at work to bring you the latest trends in the fashion world and help you develop your personal sense for style.

---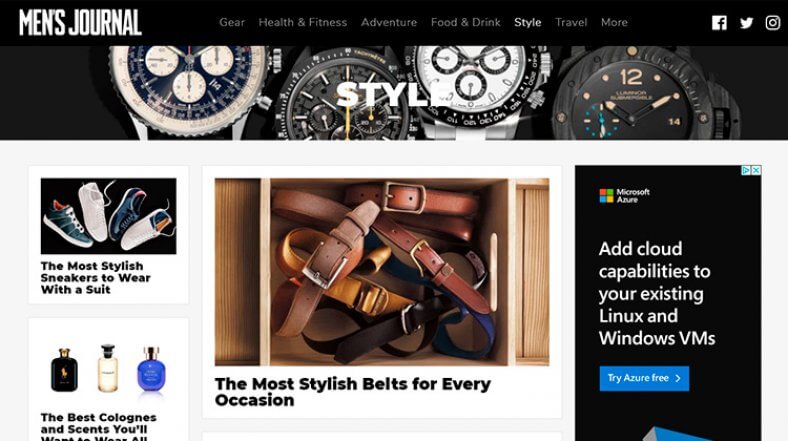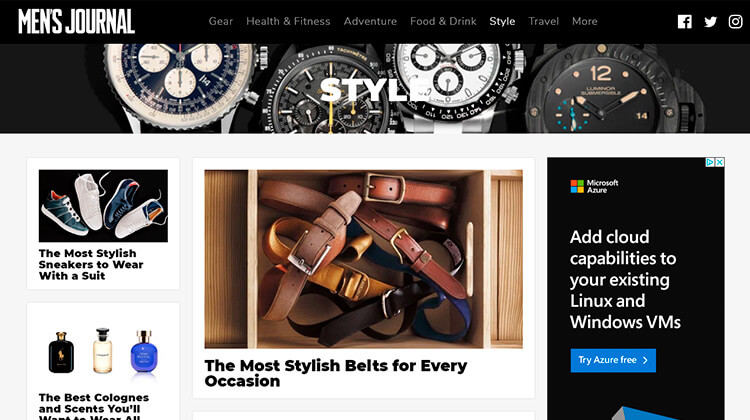 Men's journal just like the name connotes is a journal specially published for men. It basically contains everything relating to men, ranging from sports to events to adventure to health and fitness to food and drink and style. Men's journal literally covers every area of the ideal man's life. It is a journal that helps men keep up with happenings in the 'world of men' and then some more. Critical issues like lifestyle and fatherhood are not left out either.

---
Shaving Forums and Communities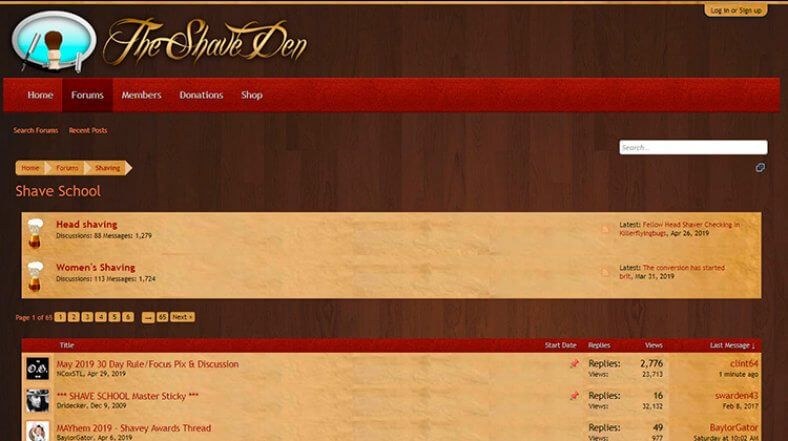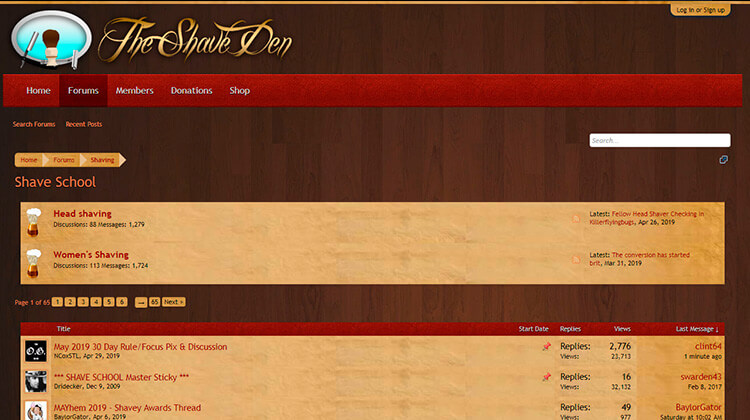 The Shave Den is intent on assisting men in the area of shaving especially the minute details that men skip when it comes to the choice of razors. TheShaveDen is all about razors and every other equipment or material that is used in shaving. As a very interactive shaving forum, men come forward with their questions and observations relating to anything that has got to do with shaving. There are reviews about shaving equipment here as well.

---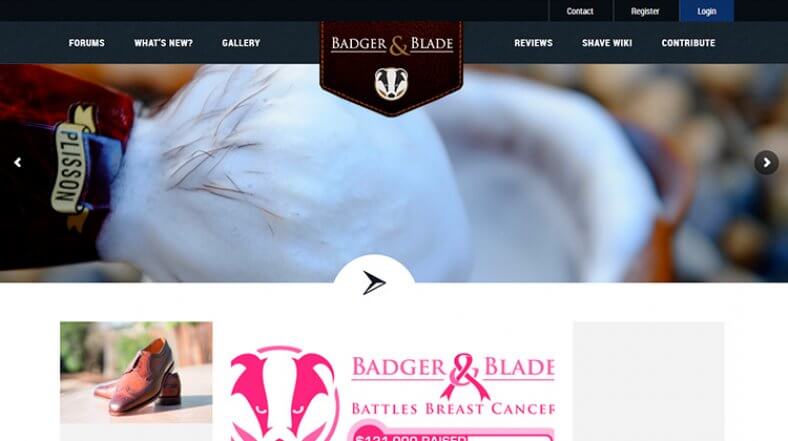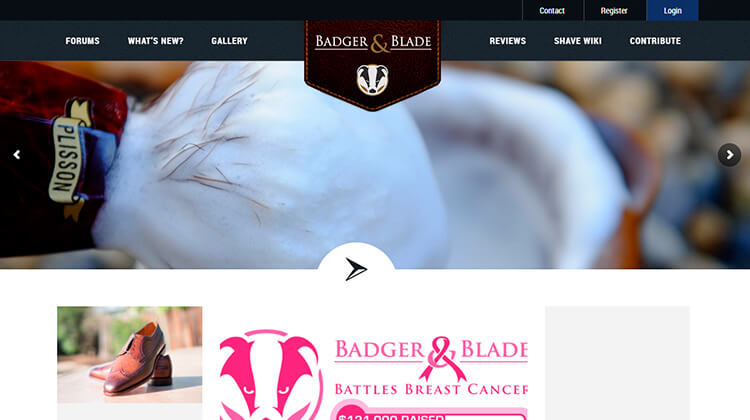 Badger & Blade is one of the foremost lifestyle and grooming forums with a very large membership base. Badger & Blade takes into cognizance the importance of looking good for men and therefore try to make it possible for every man to actually look great. From posts about latest dressing trends to fragrance Friday, Badger & Blade actually mean business with developing men. Succinct product reviews and a gallery of immaculate pictures can be found on the page.

---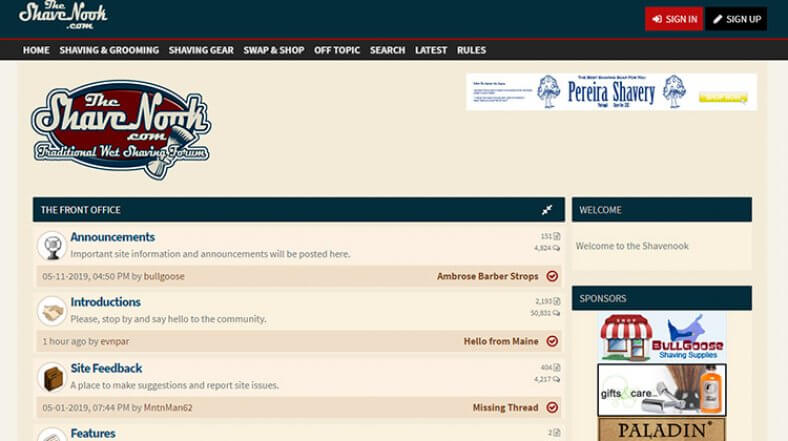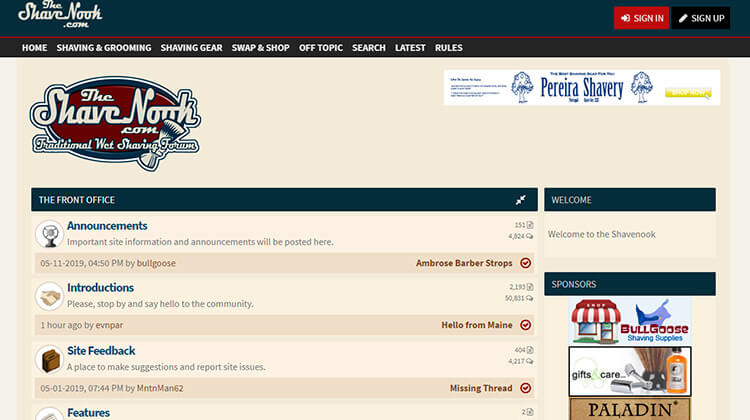 The Shave Nook is a wet shaving discussion forum for men. When it boils down to speaking about anything that has got to do with wet shaving, this forum could be your plug. They include comprehensive details about any wet shaving product that you can actually think of. Similarly, skin care and hair care tips are rated highly on this forum because your beards are not the only factor that determines your attractiveness.

---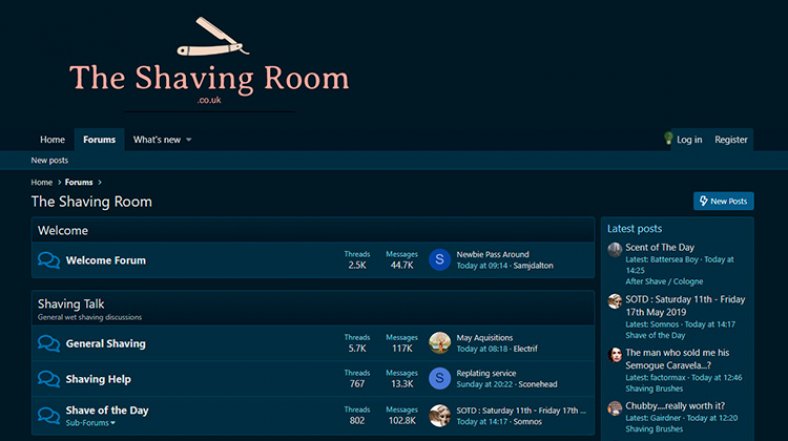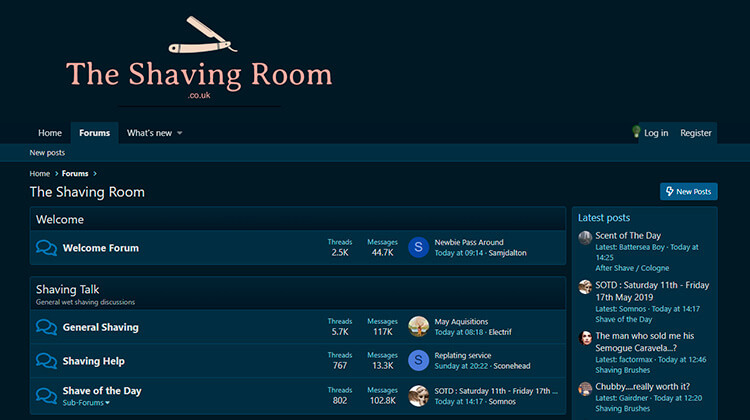 Shaving is not always as easy as it sounds, there are usually questions that arise after shaving for a while and searching for the answers on Google may not exactly work out. This is why there is such a forum as The Shaving Room. The Shaving Room is a very interactive wet shaving forum with men who come together to share shaving tips and discuss other matters relating to shaving. If you have any inquiries, all you have got to do is ask.

---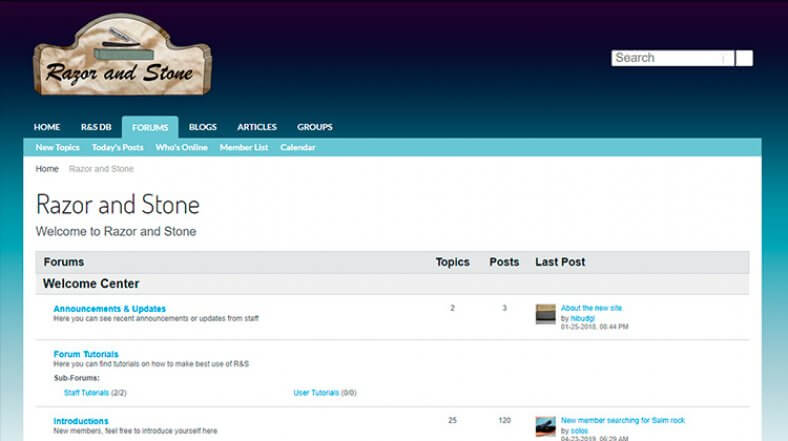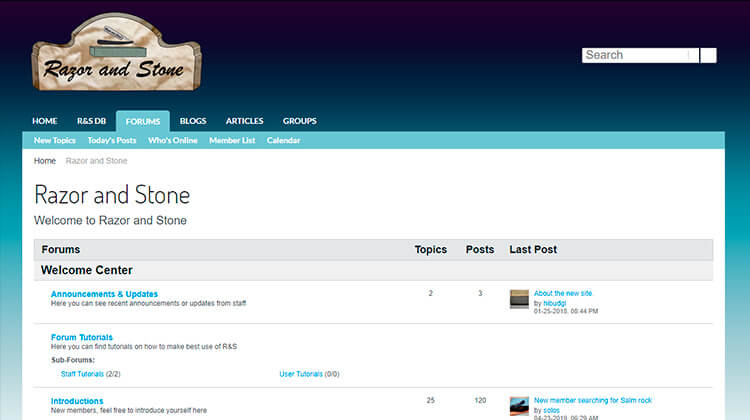 Like other forums mentioned earlier, Razor and Stone also focus on catering to issues that shaving men encounter in their daily lives including the minute ones. It is a forum for men who are passionate about the art of shaving and are ready to share and channel the passion for helping other men know more. Unlike some other forums, there is an extensive library of information and videos that are accessible by members of the forum.

---
Grooming Online Stores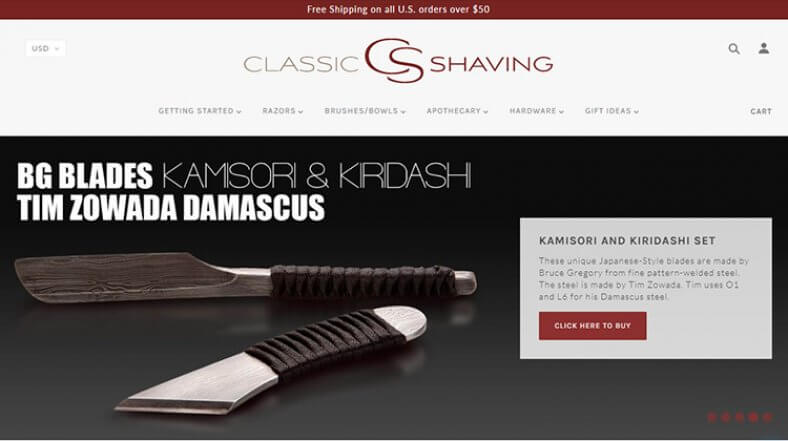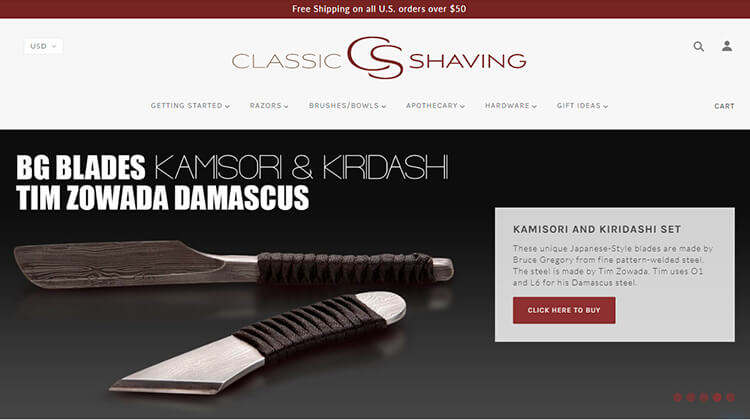 Classic Shaving is one of the largest online stores that deals solely in grooming essentials and are concerned about wet shaving equipment. With quality, durability and lasting value describing every product, Classic Shaving guarantees you of having only the best in stock. All the materials a shaving man requires for the act including razors, brushes, mugs, toiletries and a host of others can be found on sale.

---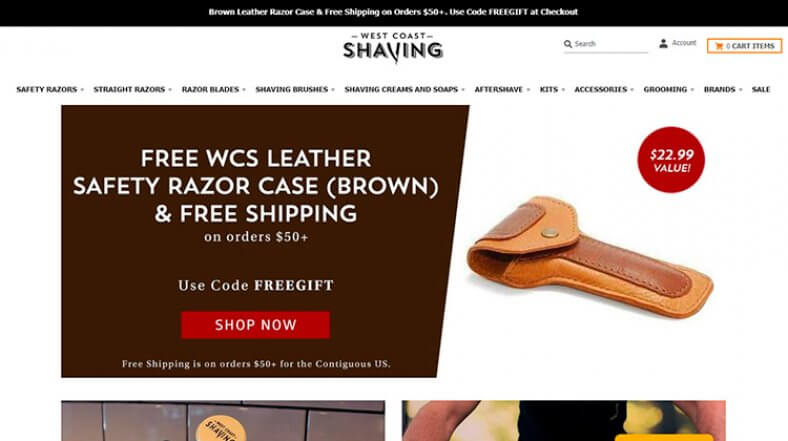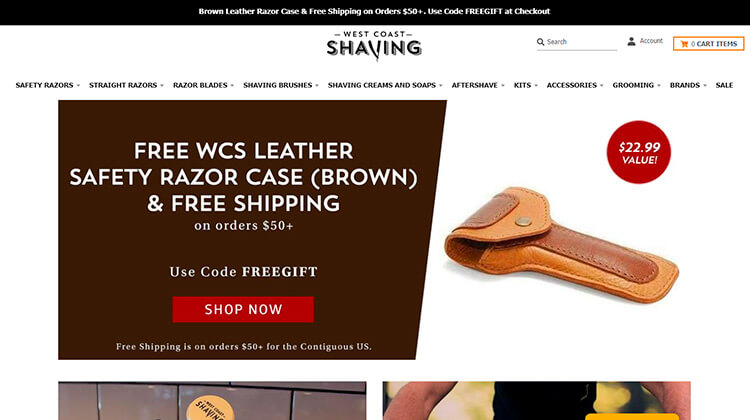 From what started out as a small establishment selling razor blades online for men who go the path of wet shaving, West Coast Shaving has expanded into a large front. Apart from sales of blades, West Coast Shaving has ventured into sales of other items including starting a line of self-manufactured razors, splashes, soaps, and Dopp bags and some more. West Coast Shaving operates a system that educates buyers using blog posts, video reviews, and tutorials, alongside interviews.

---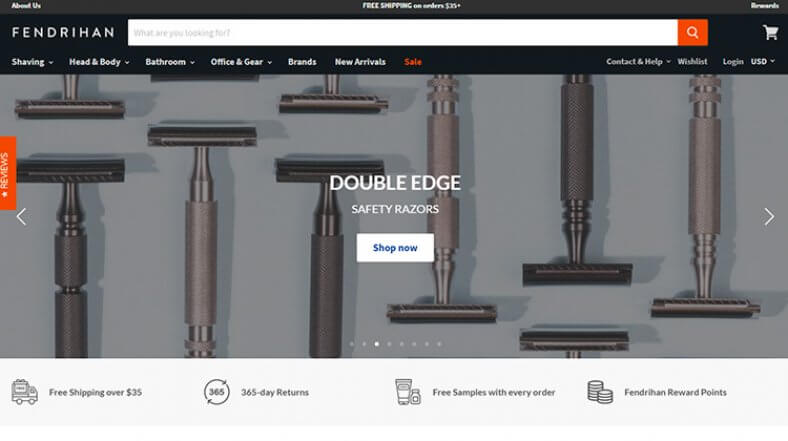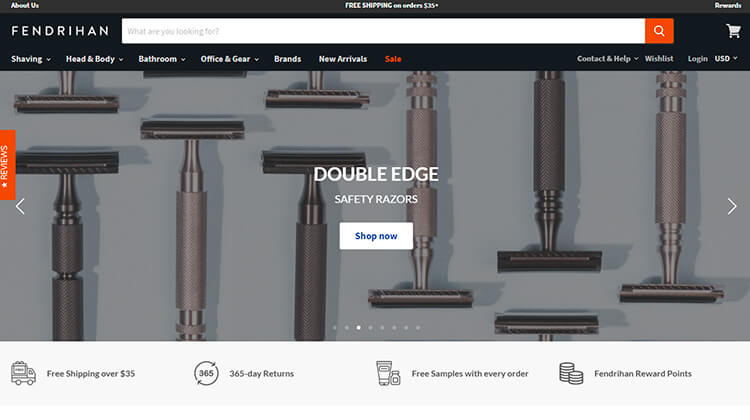 Fendrihan remains North America's foremost and prestigious retailer of grooming and shaving products with each carrying a stamp of Fendrihan quality. Fendrihan offers only the best in terms of grooming products, shaving essentials and accessories that shaving men require every day. Similarly, they guarantee you that you wouldn't find such top-notch products anywhere else. Fendrihan products are mainly from prestigious brands that already have a strong name in the business of grooming products.

---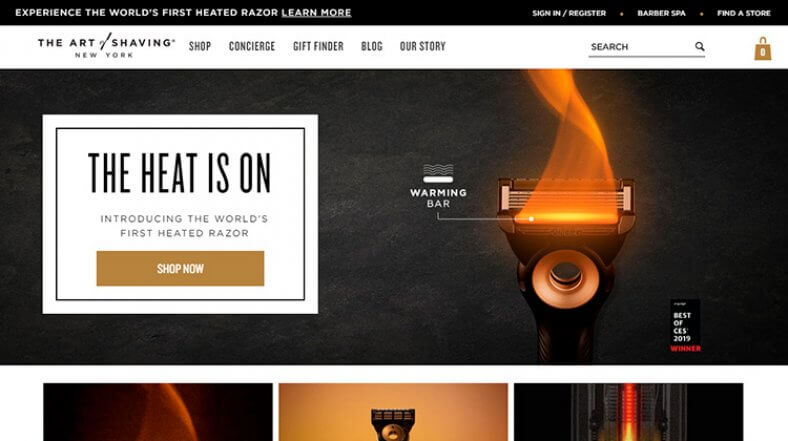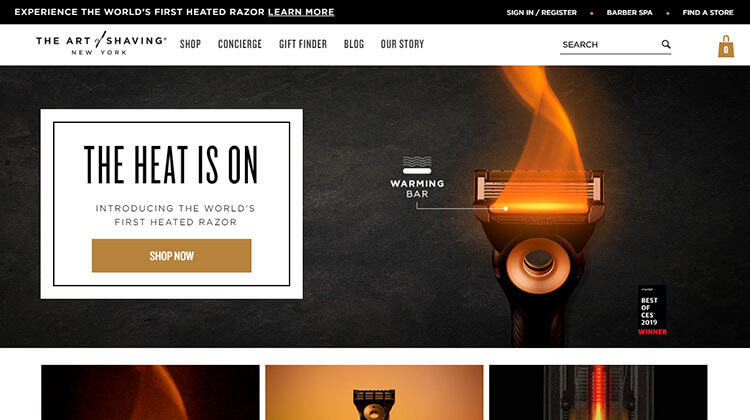 Razors, brushes, grooming, gift ideas, shave consultation – these are some of the products and services that The Art of Shaving has on sale/ offers. Beyond the basic materials needed by men, Art of Shaving has on sale more advanced shaving technology such as the world's first heated razor. The Art of Shaving blog contains comprehensive information about the products and services that are available.
---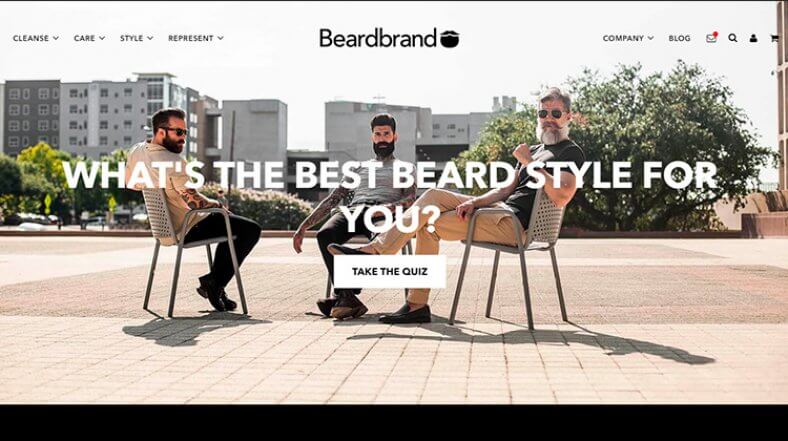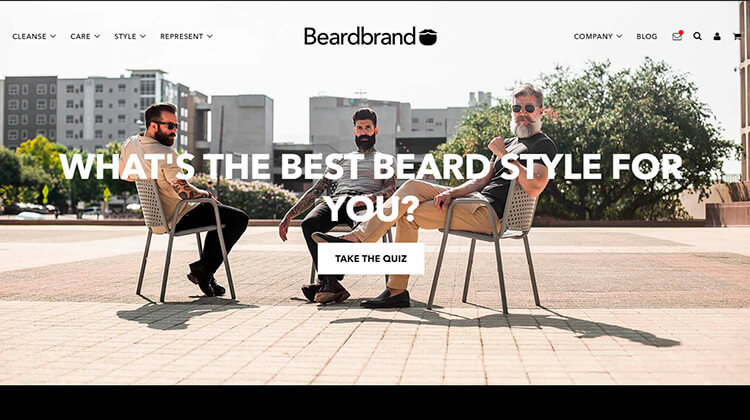 Beardbrand has a single goal – to make men look and feel awesome. This is why every move the team makes or doesn't, is aimed at achieving this set goal. With detailed articles on various issues relating to beard, body, and hair, they have got men completely covered in order to help with proper grooming. Beardbrand products are formulated to go along with every man's natural chemistry in order to help make better men.

---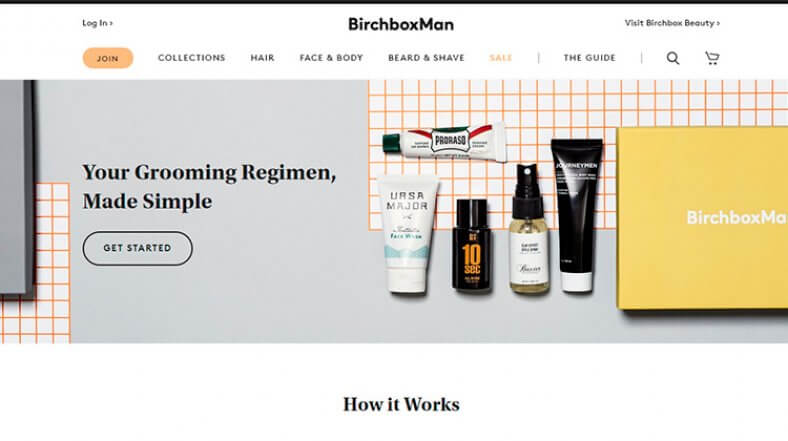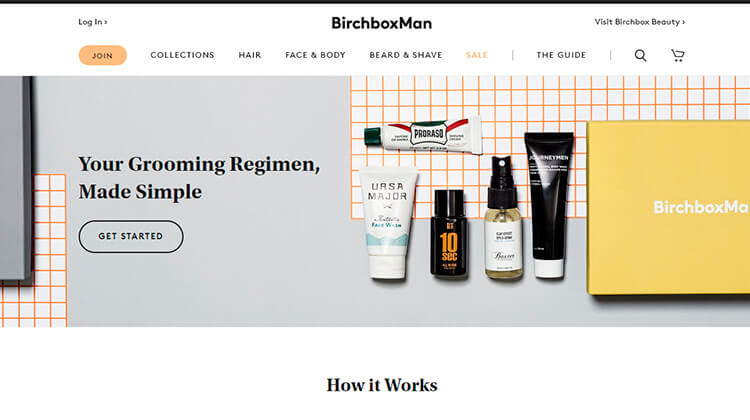 Birchbox does its users a great service not just by shipping, but they transport tailored shipments of grooming and lifestyle products that are essential to men. Shopping for grooming products online could be pretty stressful especially if you don't know exactly what you want. Birchbox takes care of this by helping users learn about and purchase beauty products online. Birchbox also deals in monthly deliveries of personalized sames with original editorials.

---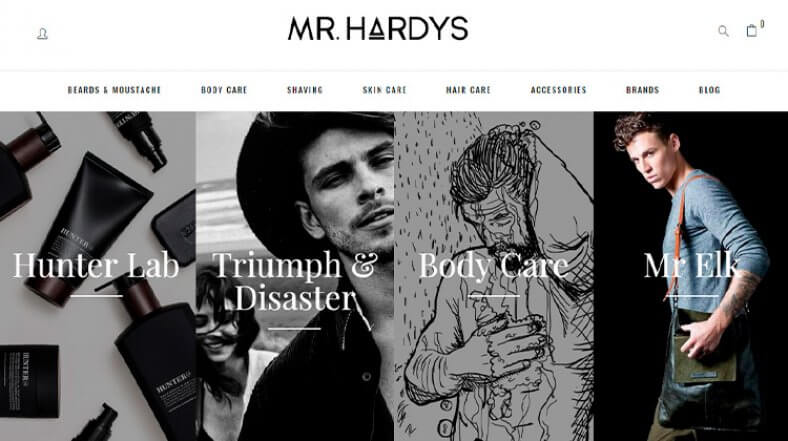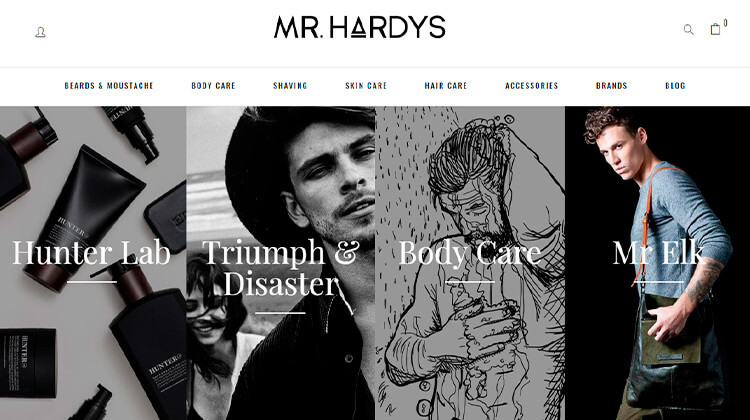 Mr. Hardy's is one of the most notable stores available online that provides male grooming solutions to men all around the world with its base in Australia. Mr. Hardy's stocks up on every grooming material including razors, oils, shaving tools, aftershaves, skincare, beard care, hair care, grooming tools and much more that are needed by men. Mr. Hardy's carefully selects the best brands to place on sale in order to continue a trailblazing move of having only the best quality products on sale.

---
Conclusion
One of the major problems that men face when they need shaving information or grooming products is who to trust. This is why we have compiled this list of useful websites, blogs, and forums that every man can easily access. This way, you would no longer be stranded and indeed enjoy a better shaving experience.

---
---
Embed the Award Seal On Your Site
If you are the owner of one of the websites listed here, congratulations! Feel free to add the Award Seal on your website. Just choose the size you like, copy its embed code and paste on your awesome website.