safety razors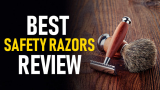 Upon going through the list of best safety razors that we compiled, we have come to the conclusion that MERKUR 23C 3-Piece DE Safety Razor is the clear winner. ...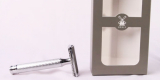 For many men, wet shaving is more than just slapping on a handful of cream and then scraping off the stubble. It's a daily ritual that is done with care and ...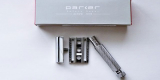 Getting a great shave is a vital part of looking your best. And when it comes to looking your best, you don't want to rely on just any old razor. If you do, ...