Best Anti-dandruff Shampoo for Men with Proven Effect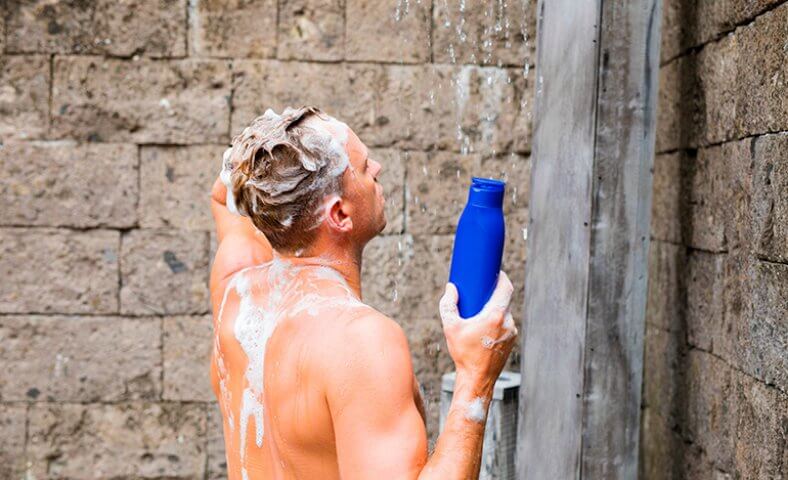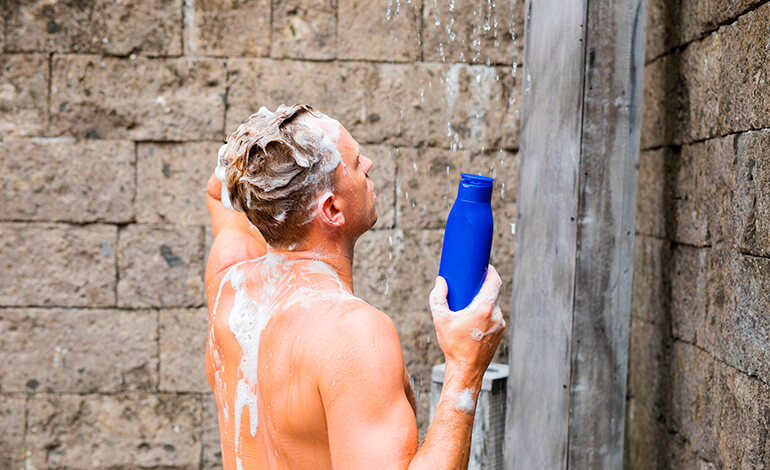 Having a clean and healthy hair is definitely every man's desire. Healthy hair gives a form of confidence that affects your overall carriage.
Anti dandruff shampoo for men as the name implies refer to shampoos that do the basic job of keeping your hair clean while eliminating and preventing dandruff. However, getting the best anti dandruff shampoo for men could pose quite a challenge and that challenge is what this article is set to eliminate.
Now, let's take a closer look at each of these shampoos.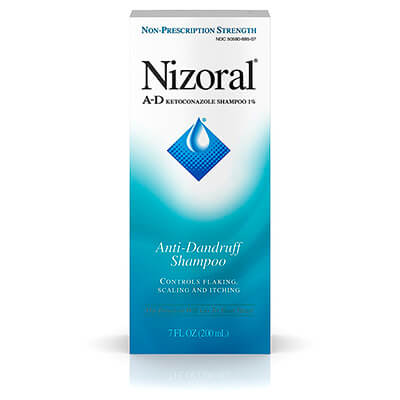 Nizoral boasts of strength such that you only need to make use of it twice a week. The price is pretty affordable for the average man.
Key Features
It's key ingredient is ketoconazole which fights fungi growing on the scalp even days after use.
It can be used on a variety of hair types including color-treated, chemically processed and gray hair.
Value
The strength of this shampoo effectively belies its price tag and it has been observed to thicken the hair of some users which is amazing. The value for money gotten from this shampoo is massive.
PROS:
Forms thick and lather
Leaves the hair smelling great.
Gets rid of scalp dryness
CONS:
Some users complained about dry hair after use
Some users claim to have gotten eczema after use
Summary
If you want your hair to stay healthy and smell great simultaneously, Nizoral Anti dandruff Shampoo might be a great choice.
---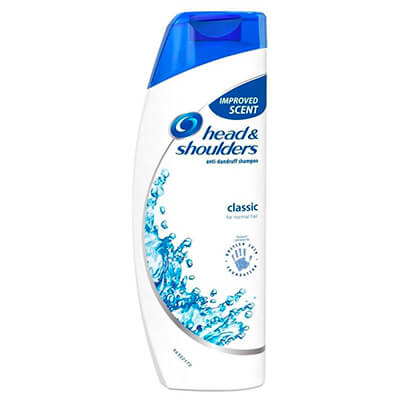 This shampoo specifically tackles Seborrheic dermatitis alongside the flaking, scratching and irritated scalp that comes with it. The chemical composition makes it very strong.
Key Features
It is a sulphate-free shampoo that has a key ingredient of 1% selenium.
It fights against the fungus caused by seborrheic dermatitis.
It has a unique 3-action feature that entails cleaning, protection and moisturizing.
Value
Head and Shoulders anti dandruff shampoo offers a strong and safe cleaning effect on the hair. It also moisturizes and protects the hair from dandruff causing fungi.
PROS:
Gentle enough to be used daily
Triple action formula and effect
Offers prescription strength formula without prescription
CONS:
May leave a 'dry effect' on the hair
Summary
The Head and Shoulders anti dandruff shampoo makes for a great shampoo and leaves your hair smelling nice and looking healthy. The shampoo is appropriate for every hair type.
---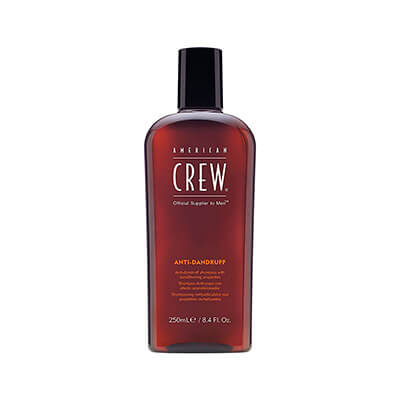 This shampoo is great for a wide range of hair types including oily hair. It basically functions like every other shampoo except that it also helps regulate the production of sebum; excess sebum production results in oily hair.
Key Features
Rosemary is one of the key ingredients in this shampoo; it regulates the production of sebum.
It comes with a sage leaf extract that invigorates and cleanses the hair and scalp.
It also has silicone as one of its constituents; it boosts hair strength and repairs damaged hair while increasing the hair volume too.
Value
This shampoo works very effectively on both oily and dry hair. It is also a salon-quality shampoo and leaves the hair looking great.
PROS:
Works on both dry and oily hair
Increases hair volume and strengthens the hair
Helps to prevent oily hair
CONS:
Some users do not fancy scent leaves
Some users also complain about the smell
Summary
This might be a great option for people with oily hair. It also possesses some natural constituents that people with such inclinations might love.
---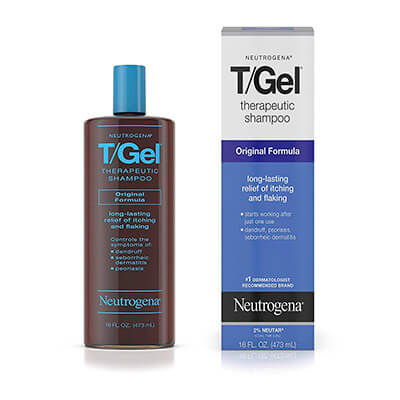 This sulfate free anti-dandruff shampoo makes use of coal tar as its key ingredient. Due to the key ingredient, it is too strong to be used daily and a weekly use is recommended instead.
Key Features
The key ingredient in this shampoo is coal tar which is amazingly effective. A weekly use produces amazing results some other shampoos cannot boast of.
Salicylic acid is also present in this shampoo and it clears the buildup of dead skin that has been shed.
It is manufactured to fight and cure even the most severe cases of dandruff.
Value
This shampoo is a lot more effective than other shampoos within its price range. People with severe cases of dandruff might easily get value for their money when they purchase this shampoo.
PROS:
Leaves a long-lasting effect on the hair
Required usage is just once weekly
Controls flaking and itching
CONS:
Could make the scalp sensitive to the sun
Some users complain about the smell
Some users claim to have gotten just one instead of the two bottles stated on the pack.
Summary
The intensity and strength of this shampoo makes it very appropriate for individuals who have very severe cases of dandruff.
---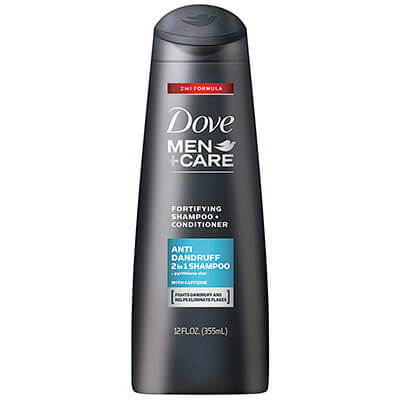 Asides getting rid of fungal infections on the scalp, this shampoo also prevents dandruff thanks to its caffeine and pyrithione zinc composition. The caffeine also boosts general scalp health.
Key Features
Possesses a unique combination of caffeine and pyrithione zinc as key ingredients.
It includes a conditioner to leave your hair shiny and nourish the scalp
It also possesses volumizing properties that improve the thickness of the hair.
Value
This shampoo composes constituents that have other beneficial effects on the hair asides from its basic anti dandruff function. This factor makes the shampoo a great choice.
PROS:
This shampoo forms a thick lather
Effects show within a short time interval
It also has a great smell
CONS:
Some buyers complain about the smell
Some also exhibit scalp reactions to this included
Some buyers also get just the shampoo without the conditioner included
Summary
The Dove Men + Care Anti Dandruff Shampoo and Conditioner effectively battles dandruff issues and also moisturizes the hair while keeping the scalp healthy.
---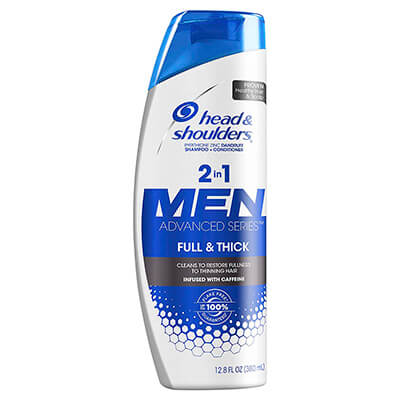 This shampoo effectively destroys the fungus that causes dandruff and also works to prevent any future occurrence. It also comes with a conditioner that serves to keep the hair healthy and moist.
Key Features
It has a Pyrithione Zinc key ingredient which helps to destroy dandruff causing fungus
It comes with a conditioner that helps to keep hair cuticles intact after shampooing the hair.
This shampoo has an old spice scent that makes it smell very manly.
Value
The dandruff destruction and prevention effect of this shampoo key ingredients makes for great features relative to its price. It is totally worth every cent spent on it.
PROS:
Great scent
Keeps hair cuticles intact
Prevents future occurrence of dandruff
CONS:
Some users do not fancy the scent
There have been reported cases of leaks
Summary
This shampoo has a great scent that is very agreeable with the majority of users. The conditioner that comes with it also keeps hair cuticles intact thereby enhancing the general health of the hair.
---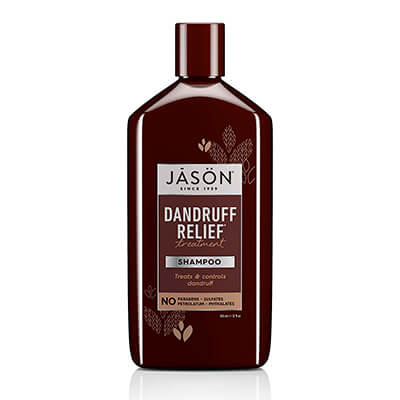 The name 'Jason' is not the company name but rather refers to the Greek word for 'healer'. This sulfate free shampoo dandruff makes use of natural ingredients to battle dandruff instead of chemicals.
Key Features
Completely natural constituents which are entirely safe on the environment.
Lacks parabens and sulfites which could make people with sensitive skins get irritated
Does not contain fungicides commonly found in dandruff shampoo formulas such as ketoconazole and zinc pyrithione.
Value
Despite the natural constituents present in this shampoo, it remains very much affordable and it offers a lot of value to buyers especially lovers of the natural.
PROS:
Suitable for use by lovers of natural substances
Does not irritate the skins of sensitive people
Promotes scalp health
CONS:
Some users have complained that the shampoo is defective
Some users also claim the shampoo leads to hair stiffness
Summary
Thanks to the natural ingredients present in the shampoo, it is suitable for use by a wide range of people. This makes it a safe choice especially for people who have skin sensitivity issues.
---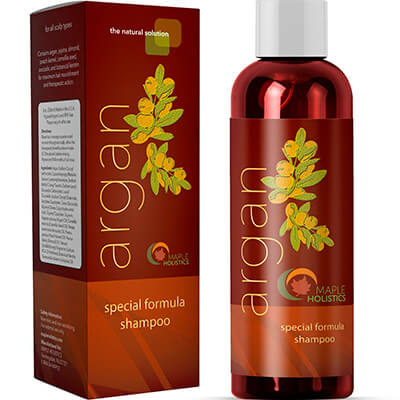 However incredulous adding oil to your scalp may sound, this shampoo is featured here for a good reason. Ingredients present in the shampoo such as Peach kernel and Avocado oil alongside vitamins A, D, E, B1, and B2 nurture the hair while getting rid of dandruff.
Key Features
Presence of ingredients like Peach kernel and Avocado oil which nourish the hair and scalp.
Comes in two different container sizes which offer new buyers the option of buying the smaller size to test before going for the larger size eventually.
Presence of Vitamins A, D, E, B1, and B2 which effectively keeps the hair healthy and nourished.
Value
The price tag on this shampoo sufficiently justifies its placement due to the amazing beneficial effects the shampoo offers. The presence of rare, natural ingredients makes it worth every cent spent.
PROS:
Presence of natural ingredients
Buyers decide which bottle size to purchase
Keeps the hair healthy
CONS:
May not be suitable for people with oily scalps
Some users may not be inclined to using natural products
Summary
This shampoo may not be suitable for use by everybody. However, its effects still remain very notable.
---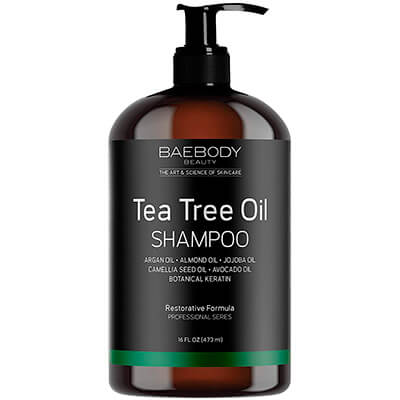 Baebody Tea tree oil shampoo helps to fight dandruff, itchy scalp and dry hair. It is sulfate-free and is manufactured from a blend of the best natural ingredients available.
Key Features
This shampoo is suitable for use on a wide variety of hair types including chemically treated and colored hair
Contains a blend of powerful natural ingredients such as tea tree oil, jojoba oil, almond oil among others
The key ingredient which is tea tree oil helps to fight itchy and dry scalps.
Value
The unique blend of various natural oils such as Tea Tree Oil, Jojoba Oil, Avocado Oil, Coconut Oil, Keratin and Almond oil gives very great benefits making it worth its price tag.
PROS:
Made from the best natural ingredients available
Forms a rich and thick lather
Gives the hair a silky look and feel
CONS:
Some users claim that the natural constituents do not work for them
Some buyers also claim to not like the smell of the shampoo
Summary
The strong point of this shampoo is mainly the natural ingredients it comprises. These natural oils make it very suitable for use by natural substances lovers and people with sensitive skin.
---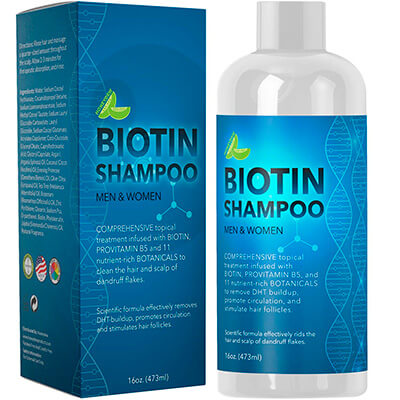 This sulfate free dandruff shampoo boosts hair growth and leads to an increase in hair volume. It also prevents hair loss and is very suitable for men battling with balding or receding hairlines.
Key Features
Possesses Biotin or Vitamin B7 promotes thicker hair by strengthening weak follicles and strands and also has a hand in healthy hair growth.
Has over 10 powerful botanicals that help to block out DHT and improve general hair and scalp health.
It is totally sulfate free therefore it is appropriate for use for all hair types, sensitive scalp and color treated hair.
Value
This shampoo's price tag is a bit on the high side but still falls in the price range that can be afforded by the average man. Its functions also totally justify the price tag attached.
PROS:
It helps to block DHT for stronger hair follicles
Suitable for all hair types thanks to its sulfate free status
Nourishes the hair and increases hair volume
CONS:
Some users complain of dry hair after use
Some users have also reported physiological side effects like headaches after use
Summary
This shampoo might be a great choice for anybody since it isn't selective in action and lacks sulfate which may irritate the scalp. The DHT blocker is also great to this shampoo.
---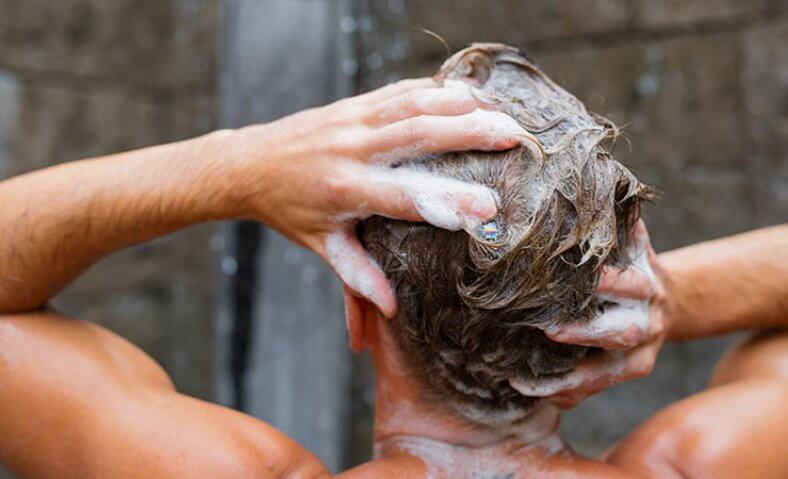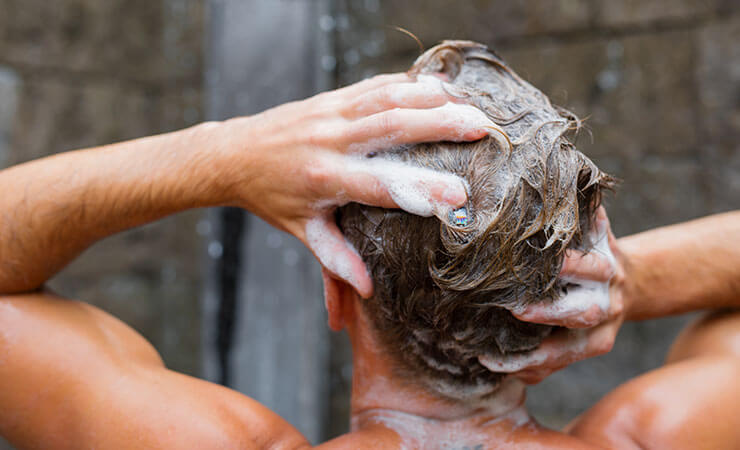 Buyer's Guide
The importance of selecting the right shampoo for your hair cannot be overemphasized. This is mainly due to the fact that the wrong shampoo could wreak a lot of havoc on your hair and even make your dandruff condition worse.
Therefore in discussing how to get rid of dandruff, we have to also take a look at the various factors that would influence your choice of purchase.
1. Cause
Knowing exactly what is causing your dandruff is essential to determining the exact shampoo to buy, this is mainly because various shampoos are manufactured to tackle dandruff based on the cause. For instance:
If you have dead skin buildup as the cause of your dandruff problem, you would need to make use of shampoo(s) containing coal tar and salicylic acid. However, daily usage of theses shampoos could lead to scalp irritation therefore, you would have to check out the exact usage recommendations.
If your dandruff stems from the fungal condition Seborrheic Dermatitis, then you have to ensure that the shampoo you want to purchase has the following: Peppermint oil, Ketoconazole, Tea tree oil and Selenium Sulfide
2. Frequency of Use
Not all shampoos are meant to be used everyday. Before purchasing dandruff, you have to determine the frequency of usage which could either be daily or weekly. Making use of dandruff you are meant to use weekly every day, could have some intense side effects on the hair and scalp.
3. Ingredients
The ingredients or key ingredients in a shampoo refers to the components that are the functioning portion of the shampoo. These ingredients are highly essential and also determine whether or not you would buy a shampoo especially in the event that you are sensitive. These key ingredients include the following:
Coal tar sounds like a pretty strong component to include in shampoos but it is very effective. It serves to reduce the appearance of dandruff by reducing the growth rate of skin cells growing on the scalp. Unlike other key components, it is not an anti fungal and it is particularly advisable for people with oily skin.
Tea Tree oil is very suitable for use by people with sensitive skin. It is a natural component that has some antifungal properties and also serves as an antiseptic. It is very gentle on the skin and works effectively too.
Selenium sulfide is one ingredient that is commonly found in shampoos. This stems from the fact that it is highly effective in the fight against fungi. However, it is not required in large quantities with the maximum allowed in over-the-counter shampoos being 1%.
Zinc Pyrithione is similar in action to Selenium sulfide. It breaks down bacteria and fungus that can be linked to causing dandruff. However, it is not as strong as Selenium sulfide and could be added to shampoos in larger quantities.
This compound can be found in many products and possesses healing properties for a lot of ailments. Asides bring used to get rid of dandruff, it is also found in products that treat jock itch and athlete's foot.
---
How do Anti Dandruff Shampoos Work?
This question is one that is asked a lot of times by buyers of these shampoos. The fact remains that anti dandruff shampoos work just like every other normal shampoo by washing away dirt, excess oil, and other foreign substances on the hair and scalp.
However, anti dandruff shampoos have some key ingredients that enable them to restore the pH balance of the scalp and eliminate the source of the scalp irritation. These ingredients include Selenium sulfide, Zinc pyrithione and ketoconazole among others.
Furthermore, they contain more vitamins and minerals than basic shampoos while some others have moisturizing capabilities. Also, some are simply designed to keep the scalp moist and prevent it from drying up.
---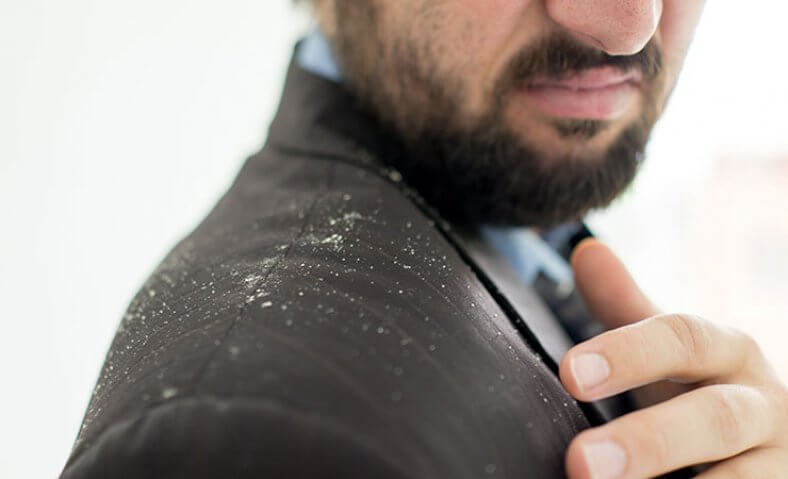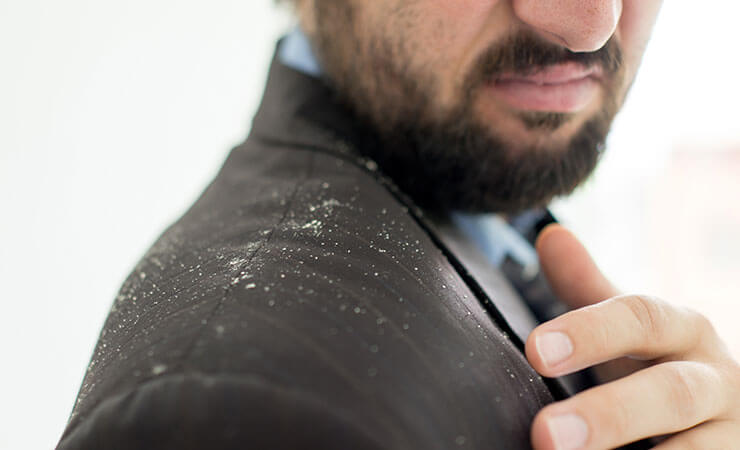 Frequently Asked Questions
How often should I make use of anti dandruff shampoos?
The frequency of use depends on the shampoo and it is usually specified on the label. However, it differs from product to product.
What is the difference between the normal shampoo and dandruff shampoo?
Shampoos have the same basic function of cleaning the hair and keeping it healthy, however, there are some that are specifically manufactured to combat dandruff. Anti dandruff shampoos contain certain ingredients that are considered harsh and they serve to calibrate the scalp's pH in order to get rid of dandruff.
How do anti dandruff shampoos work?
Anti dandruff shampoos contain certain special ingredients such as zinc pyrithione or selenium sulfide which help to get rid of dandruff.
What if anti-dandruff shampoo does not get rid of my dandruff?
In a case such as this, after making use of the shampoo for some weeks without any notable difference, then you might not have dandruff. It could be a different condition therefore, visit your dermatologist or doctor.
How do I pick the right shampoo for myself?
Typically, upon determining the cause of your dandruff, then you can easily know the type of shampoo to purchase with certainty.
What can I use for severe dandruff?
In cases of severe dandruff, it is advisable that you use a dandruff shampoo that has ingredients like ketoconazole or salicylic acid.
Can I use a shampoo with oil for my oily scalp?
There are other shampoos without oil that have the same great effect out there. It is more advisable to go for those.
---
Criteria Used for Review
In selecting our best anti dandruff shampoos, we made use of certain criteria which these shampoos all met. These criteria helped us determine the best out of the multitude of anti dandruff shampoos available and they include:
Determining the price of a shampoo is essential to ascertain whether or not it would fit into the average man's budget.
All these shampoos are highly affordable and would fit into a lot of budgets.
Since the ingredients determine whether or not the shampoo would be effective, this is a key factor. We went through the ingredients and selected shampoos with the best ingredients that have been proven to work.
This is very key since these are feedbacks from actual buyers. We selected based on the highest positive reviews without neglecting the negative reviews of course.
We consciously looked out for shampoos that would work well for a wide range of hair types. We did this because we realize that hair types differ and therefore selected based on the hair and scalp type the shampoos work best for.
---
Conclusion
Getting rid of dandruff could prove to be a very difficult process but it has been made a lot easier thanks to sulfate free anti dandruff shampoos. However, you need to keep in mind that different shampoos work for different people.
Therefore, you would need to determine the cause and intensity of your dandruff to know the kind of anti dandruff shampoo to purchase. This goes a long way in ensuring that your dandruff gets better and not worse.
Furthermore, if you have a very sensitive skin, then you would need to be extra careful in selecting a shampoo. This is mainly due to the chemicals in the shampoo which may react with your skin or scalp.
It is for this reason that we included shampoos that can be used in treating dandruff for every hair type which would also fit comfortably into any budget.
With this guide, we are certain that you would never again have issues selecting the best anti dandruff shampoo for men again.