How to Choose the Ideal Shaving Cream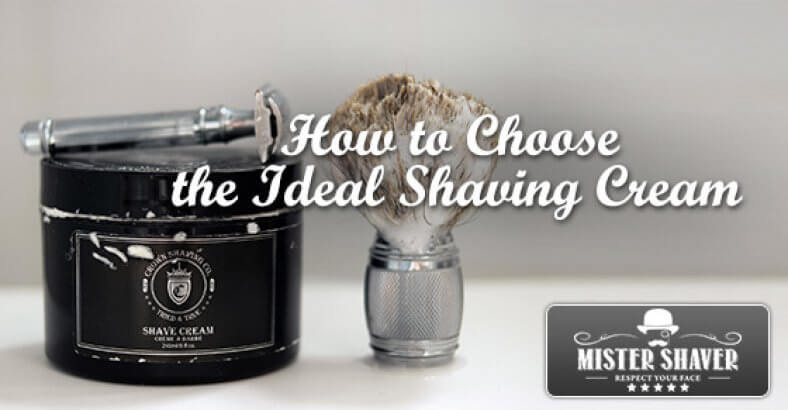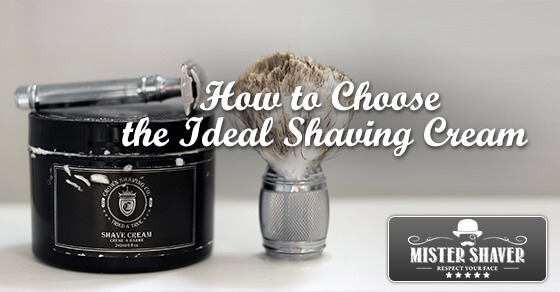 Choosing the right shaving cream is not an easy task; each and every man will vouch for this. We all have stood in supermarket aisles for considerable amounts of time, trying to figure out which shaving cream would suit us. With so many options out there, like shaving soap, cream, foam, gel, etc., this can be a daunting task.
This is why we have created this guide to help men like you to make the right choice when it comes to choosing the perfect shaving cream.
Why Is Shaving Cream So Important?
There are several reasons why using a shaving cream is necessary to get a perfectly smooth shave. Shave creams are designed to be lubricants in the sense that they nourish the skin as well as any hair in order to make them soft. This allows the razor to smoothly cut the hair without causing any razor burns. A good shaving cream also keeps the skin well-hydrated even after the shave to keep it healthy and well-nourished.
What Should I Look for When Choosing A Shaving Cream?
It is always important to choose a shaving cream based on the type of skin you have. There are generally three types of skins, namely: dry, sensitive and oily.
Dry Skin: Those people who have dry skin should look for shaving creams that have a glycerin base. This glycerin helps the razor to glide smoothly without causing any cuts or nicks. Dry skin can also be quite sensitive; this is why you should look for a cream that includes some kind of a skin soother. Skin soothers such aloe, coconut or Vitamin E usually work best.
Sensitive Skin: If you have sensitive skin, you need to be more careful when choosing a shaving cream because certain shaving creams can cause irritation. Most men think dry and sensitive skins are the same, and a shaving cream designed for either skin type will work well with them; this is not entirely true. Shaving creams for sensitive skin usually have certain additives that help in protecting the skin from any irritation. Try to find creams that are free of any allergens and contain very little or no fragrance at all.
Oily Skin: Shaving creams that have a mild astringent usually work best on oily skin. Normally when we shave, the razor tends to clog and requires that we repeatedly rinse it. Oily skin makes this clogging worse as the oil also contributes to the clogging. A mild astringent will help in reducing the amount of oil on the skin without over-drying it. By reducing the amount of oil, you will make shaving easier and will definitely have smoother shaves.
Best Selling Shaving Creams for Men
[content-egg module=Amazon template=custom/grid4]
Conclusion
You can get a perfect shaving by choosing a shaving cream based on your skin type. It may be a trial-and-error process until you get your hands on the perfect shaving cream that suits you; nonetheless, it is vital for the protection of your skin that you buy the right one.