5 Best Shaving Travel Kits You Should Have During Your Journey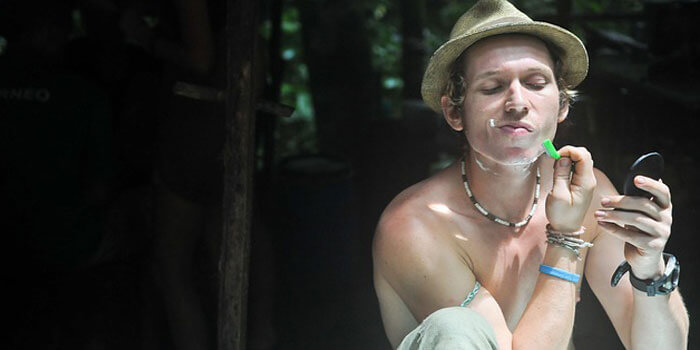 Shaving can be quite a hassle during times of travel. Between the hustle and the bustle of the adventure, our facial hairs continue to grow and before we know it, we might look like a wooly mammoth walking into the business meeting or the pool.
Shaving is essential for all times of travel and since grooming never sleeps, we must be sure to be prepared with our shaving needs and equipment.
Shaving travel kits are great solutions that can offer us the ideal products to help us with our needs. Check out some of the best shaving kits that we have found and see if there might be for you!
Handy Solutions, 10 pc. Premium Men's Travel Kit
This ten pieces total shaving kit from Handy Solutions. Not only does this kit include shaving products, but it includes general grooming products as well such as deodorant, toothpaste, and a toothbrush. This overall product is TSA compliant, fitting all the size requirements for airport travel making it simple to get all the products you need to take with you all in one package.
4 new from $13.18

Last update was in: February 17, 2019 2:08 pm
TSA compliant
Reuseable qt. zipper bag
Contains twin blade razor, Shave Gel, Soft Toothbrush with cap, Pert Shampoo/Conditioner, Styling Gel, Antiperspirant,
The Art of Shaving Mid-Size Kit
The Art of Shaving Mid-Size Kit offered by the company The Art of Shaving. This kit is the luxury product that will give you the best shave possible during your times of travel and even when you are in the comfort of your own home. Each product is TSA size compliant and the kit includes the 4 Elements of the Perfect Shave: Pre-Shave Oil Pump, Shaving Cream Pump, Genuine Badger Shaving Brush, and After-Shave Balm Pump. If you are looking for quality travel products, this is for you. Be sure to bring your favorite razor and shaving utensil.
1 new from $60.00

Free shipping
Last update was in: February 17, 2019 2:08 pm
Sandalwood Essential Oil
for normal to dry skin
Rucci Men's Travel Set
This travel set for men from Rucci is a bestseller on Amazon. Containing all the essentials you need for facial hair grooming, this set will satisfy your every desire. This kit includes a comb, toothbrush, grooming scissors, nail clippers, a nail file, razor, and special balms. Enclosed in a nice black case, this is all set for you to get your travel on. You might want to invest in additional travel size shaving cream since this kit does not appear to have any included.
Last update was in: February 17, 2019 2:08 pm
Axwell Men's 2
Piece Travel Shaving set with Fusion Head Razor in Black Crocodile Leather Case
From Axwell USA comes a simple two-piece set of shaving utensils for the classy man. If you are traveling for business or calm leisure, this set will be the best fit for you. The simplicity of the set makes it super easy to travel with and pack with all of your luggage. Included in the set: Gillette Fusion head razor and a steel badger brush for your shaving need to be encased in a beautiful crocodile case. Here as well, be sure to pack your favorite high quality, travel size shaving cream.
1 new from $23.95

Free shipping
Last update was in: February 17, 2019 2:08 pm
Size: 7.3 x 6 x 4.7 inches.
Materials: Crafted with premium soft durable cotton canvas, heavy duty YKK zipper, and accented with leather zipper pulls and handles.
Exterior: Features zippered pocket, lined with waterproof ripstop lining. This compartment offers 2 mesh pockets and 3 elastic loops to stow your toothbrush or shaving accoutrements.
Interior: Spacious main compartment lined with waterproof ripstop fabric. 1 interior zippered pocket & 2 small mesh pockets to better organize your travel essentials.
Parker Travel Shave Kit
Includes Parker Safety Razor's Dopp Bag, Travel Safety Razor, Travel Shave Brush, and Travel Shave Soap
Parker Safety Razor offers a Parker Travel Shave Kit full of luxurious product for the elegant man. This kit contains fancy products that will help you to get a sharp shave on your travel time. Included are a Travel Safety Razor, Travel Shave Brush, and Travel Shave Soap all packed in Parker Safety Razor's Dopp Bag, encasing all of your shaving needs in a beautiful and sleek bag. If you are ready to get serious about your shaving lifestyle, this is your best bet.
1 new from $99.00

Free shipping
Last update was in: February 17, 2019 2:08 pm
Packaged in our buffalo leather Dopp travel bag
Includes Parker's travel safety razor, 100% pure badger travel brush, bag and shave soap
Great for the man on the go!
A fabulous combination of quality Parker Safety Razor products
Each of these kits will be perfect for you, depending on your style and the products you are looking for. Take a look and see what will be the best fit made just with you in mind!
Last Updated on