Cartridge Razors VS Safety Razors
The debate goes on with people taking sides based on their experience of using safety razors or cartridge razors. We'll have no debate here, but we'll only provide you with information about both the razor types so that you can make a decision.
The Difference between Cartridge and Safety (Double Edge) Razors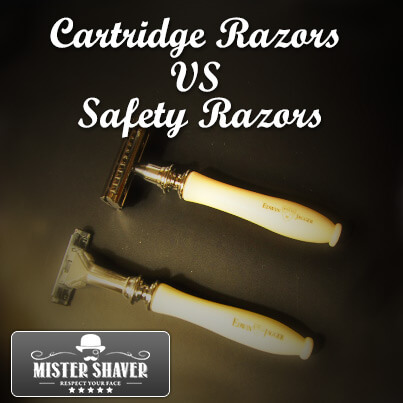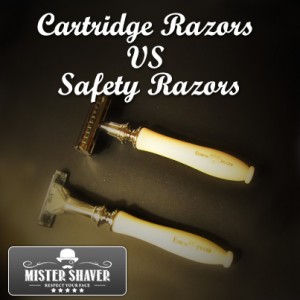 A cartridge razor has handles made of plastic which requires that the person using them exert a pressure when shaving. This type of razor works by using its hinge to provide a constant angle throughout the shave – and this is one of the greatest aspects of the cartridge type razors that make shaving quick and easy.
However, there a problem when it comes to the blades; it has a complement of multiple blades that are located exceptionally close together. This prevents the razor from cleanly cutting the hair in just a single pass – several passes may even be required depending on the thickness of hair. As the blade passes along the skin, it can catch and pull stubble. Not only this, but the razor tends to clog several times during a shave due to such a close proximity of the blades.
Whereas safety razors are concerned, they do not require as much pressure during the shave, thereby saving the person of going through the ordeal of irritation. The single blade of safety razors makes clogging almost a non-existing phenomenon. The blades of a safety razor cost much less than cartridge razors, so the cost, in the long run, is less when a safety razor is used.
What is Cartridge Razor System?
Cartridge razor is a simple device. It consists of two parts: a handle made of metal or plastic and a cartridge. The cartridge is two to five stainless blades in a plastic case. The cartridge is a replaceable thing. It's up to you to decide when your cartridge has got dull already, but if your bristle is of average stiffness, you will have to change the cartridge after every four or five shaves.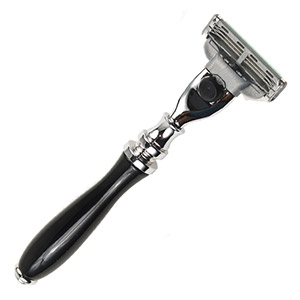 Cartridge razors have been very popular in the US ever since 1971 when they were first introduced. Schick and Gillette, two main manufacturers, have spent millions on ads convincing men that this kind of product is the best possible way of shaving. The number of blades in cartridges has grown from one to five, and so has the cartridge's price. But it is still very difficult to notice the difference between shaving with a cartridge razor and that with a traditional one-blade safety razor, where you change not the cartridge but only the blade. The more so that those double-edge blades are manufactured mainly by the same two firms, Gillette and Schick.
So it's no wonder that many men felt duped and decided to go out of this race. Really, if you shave with, say, five-blade Fusion cartridges and change them once a week, it will cost you about $260 a year. Three-blade Mach3 will cost you $130. Compare it with maximum $35 you will pay for usual double-edgers for the same period and for the same result.
The Best Cartridge Razor Brands
Gillette – Gillette, or The Gillette Company, as it was known when it was founded in 1901, are among industry leaders when it comes to offering shaving supplies. Gillette is known to make some excellent cartridge razors such as the Mach 3 series.
Schick – Schick is a brand by Wilkinson Sword. Founded in 1926, they have been offering some of the finest cartridge razors including Schick's Hydro series.
The Best Safety Razor Brands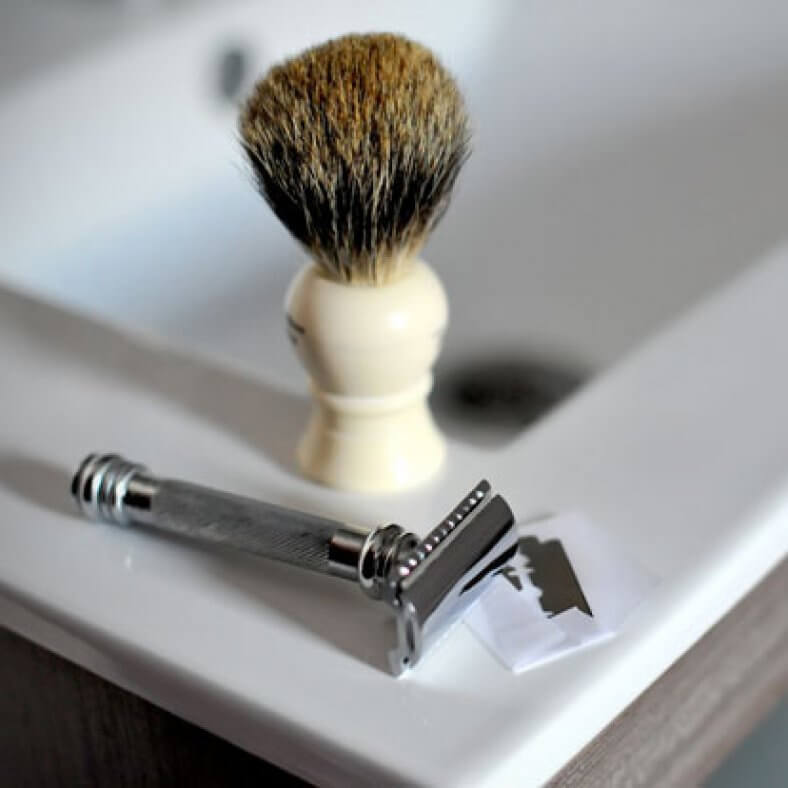 Merkur – Merkur has established its name as being one of the best providers of safety razors in the world. Their products range from classic heads to adjustable butterfly heads.
Parker – Parker is famous for manufacturing handmade razors and other accessories. They offer a unique collection of razors whose handles are made from metal, horn, stone, and wood.
Edwin Jagger – Edwin Jagger has set some of the highest standards when it comes to male grooming. With over two decades of experience in grooming products, they have some exemplary products to offer!
How To Make A Choice?
When choosing between the two types of blades, you should be aware of the fact that cartridge razors are comparatively cheap to acquire, but the long-term expenses are greater due to the high cost of cartridges.
However, when safety razors are concerned, the initial cost may be higher, but you'll save a lot in the long term due to a low cost of the blades.
As for Mister Shaver's recommendation then here what I'll tell you. Personally, I do use both types. I mostly use my Parker Long Handle safety razor but for quick shaving (when I have only about 10 minutes to shave) I use my Gilette Fusion Proglide. 
What type of razor do you use? I'd like to hear your opinion here in comments.